Nicole Foreshew
Nicole Foreshew is a Wiradjuri artist, writer and curator.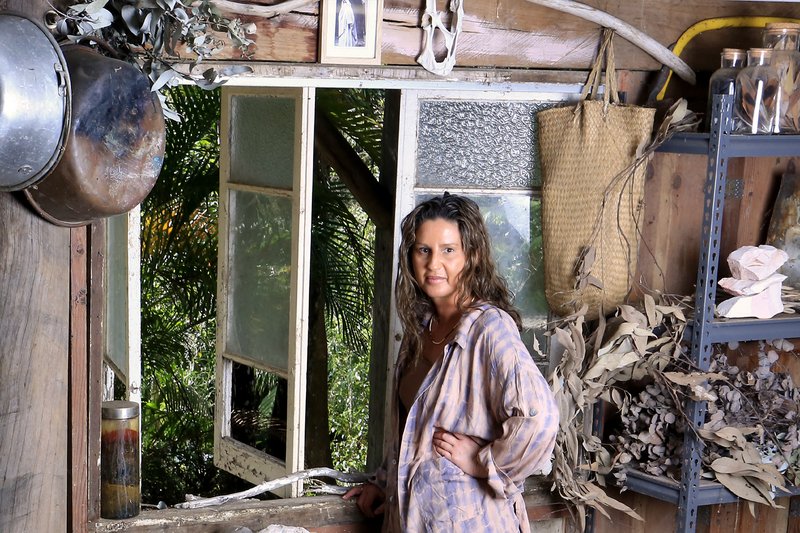 Nicole Foreshew was born on Darug Country, Western Sydney and is currently based on Gumbaynggirr Country, Central West, New South Wales. She works across photo media, sculpture, film and video, using technical mediums and natural materials such as clay, pigments, plant matter, light, water and fog. Foreshew has a cross-disciplinary approach that combines scientific collaborations alongside connections with community and kin. With consideration to the natural world, her work draws upon embedded Wiradjuri knowledge. Her practice reflects on disruptive colonial structures and spiritual understandings, which are entwined with the land itself. She tells stories of loss, disaster and destruction with hope, in search of remedy or justice.

Foreshew has exhibited widely in Australia and internationally. She is currently showing as part of Home at Murray Art Museum Albury until 8 October 2023. Recent group exhibitions include What Remains Murray Art Museum Albury, The 4th National Indigenous Art Triennial: Ceremony at Araluen Arts Centre, NT and The National 4: Australian Art Now at Carriageworks, 2023; Biennale of Sydney, The Cutaway Barangaroo, 2022; Source Materials at Griffith University Art Museum, The Last Museum, KW Digital, Berlin, Tree Story at Monash University Museum of Art, and TarraWarra Biennial 2021: Slow Moving Waters, 2021.
Her works are held in a number of state and regional gallery collections across Australia including the Murray Art Museum, Albury, Queensland Art Gallery I Gallery of Modern Art, Museum of Contemporary Art Australia, Sydney and National Gallery of Australia, Canberra.
In this video, Foreshew chats to NAVA about the importance of recognising artists as workers, the need for Aboriginal and Torres Strait Islander perspectives in decision-making processes, and the potential of art to heal, voice complex ideas, and share experiences.
Video production by Atypical 2023.
Photo by Lil for Nic, 2023.
ID: Portrait of Nicole Foreshew in an open space framed with recycled timber. To the left are two large steel pots hanging on the wall, to the right there is a woven bag hanging next to a set of steel shelves with a large bunch of dried gum leaves, ceramic bowls, piles of sticks, large rocks and glass jars of dried leaves. Foreshew is standing by an open paned glass window looking at the camera. She has long brown hair and is wearing a pale pink shirt and pants, lightly tie dyed in purple.