Western Sydney Jam
A visual arts forum looking at the opportunities and challenges facing the arts in Western Sydney.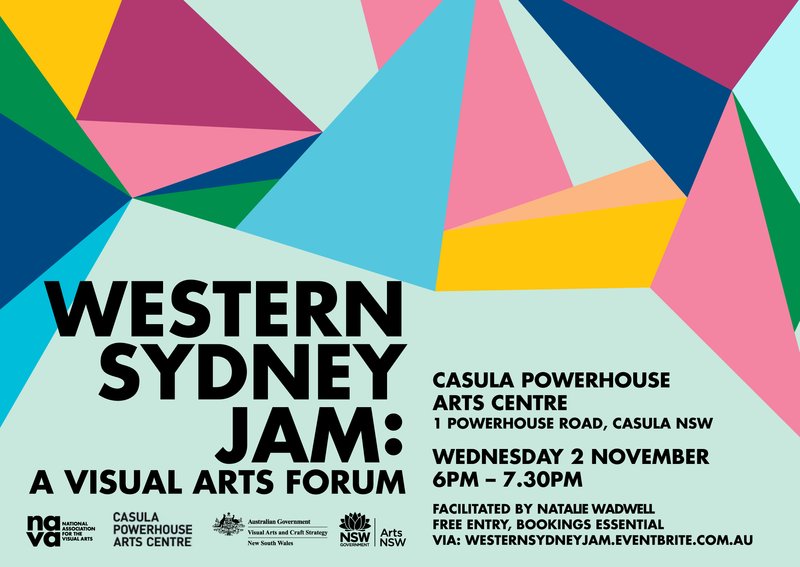 Western Sydney is one of the most diverse areas in NSW, representing 1 in 10 Australians and is home to multicultural communities and the largest number of Aboriginal people in NSW.
With the growing number of influential artists coming out of this region we ask a panel of speakers to consider:
How has this region shaped you and your practice?
What are the opportunities and challenges facing the arts in this region?
What does regionalism mean in a globalised world?
Speakers
Marian Abboud, artist
David Capra, artist and spokesman for the Western Sydney Arts and Cultural Lobby
Shivanjani Lal, artist
Djon Mundine OAM, curator, activist, and writer
Adam Porter, curator, Casula Powerhouse
Facilitated by Natalie Wadwell


This event was supported by Arts NSW and presented by NAVA in partnership with Casula Powerhouse Arts Centre, a cultural facility of Liverpool City Council.

Listen to the live recording below.