Prizes and Awards. What comes next?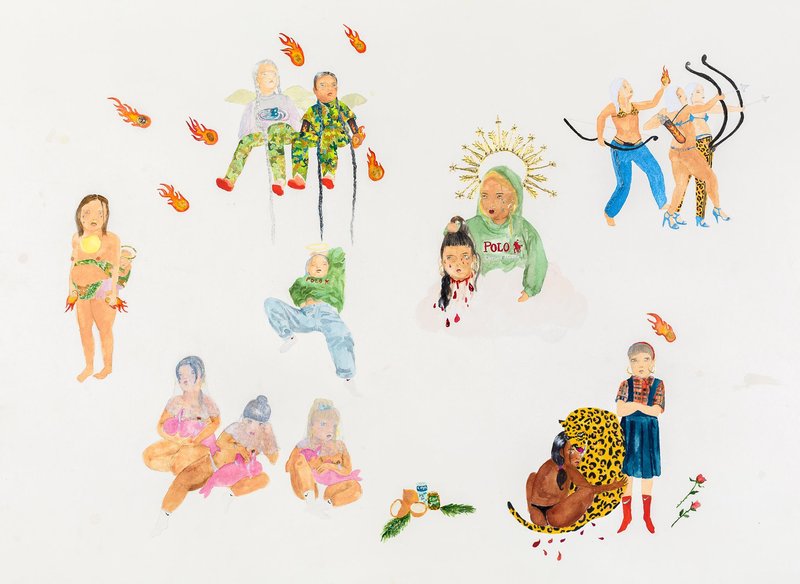 A panel of practitioners will discuss opportunities for early career artists: Monika Behrens, artist and UNSW Art & Design PhD candidate; Consuelo Cavaniglia, artist and curator of John Fries Award 2017; Claudia Nicholson, artist represented in John Fries Award 2017 and The Freedman Foundation Travelling Scholarship for Emerging Artists currently showing at UNSW Galleries until 2 September 2017.
Facilitated by Penelope Benton, Acting Co-Executive Director of NAVA.
6-8pm Thursday 24 August 2017
UNSW Galleries, Greens Rd Paddington NSW
---
Image: Claudia Nicholson, Endless Rain (for the Amazons, the Taki Unquy, the Brown Berets, and the daughters of the Sun and the Moon), 2017, watercolour, gutta, glitter, flocking powder, diamantes, Texta, gum Arabic, gold powder and pearl pigments, 55 x 75cm. Image courtesy of the artist. Photo: Document Photography.