Blak Curatorial Exchange
A curatorial exchange program in Queensland for Aboriginal and Torres Strait Islander artists.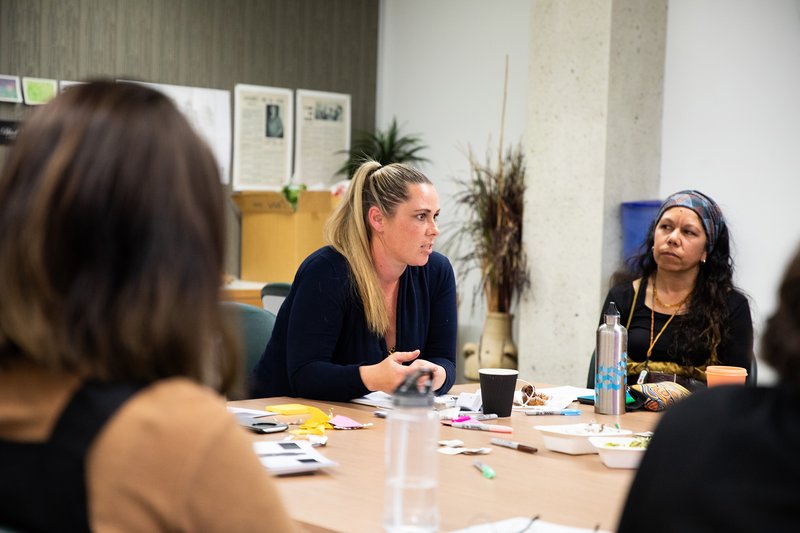 NAVA has partnered with BlakLash to create and deliver a six-week professional development program for Aboriginal and Torres Strait Islander artists who are interested in developing their curatorial skills. This program is the first of its kind in Queensland and aims to strengthen the sector by enhancing knowledge, support networks, and a unique opportunity to pitch new curatorial ventures to industry representatives.
Blaklash projects produces arts and cultural events, curates exhibitions and public activations that showcase Aboriginal and Torres Strait Islander voices.
Amanda Hayman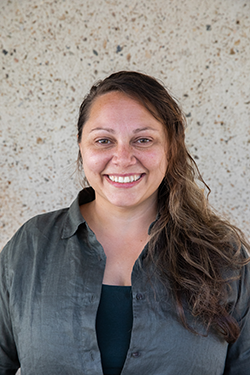 Amanda Hayman grew up in Logan city and has cultural connections to Kalkadoon and Wakka Wakka Country. Amanda has a Bachelor of Arts with a major in Contemporary Art. From 2015-2017, Amanda was in a managerial position within state government, leading community engagement, exhibitions and events. She's also a Wesfarmers Indigenous Arts Leadership alumni. Currently, Amanda spends the majority of her time managing and delivering events and creative activations, under BlakLash Projects. Amanda also works part-time at Logan Art Gallery.
Freja Carmichael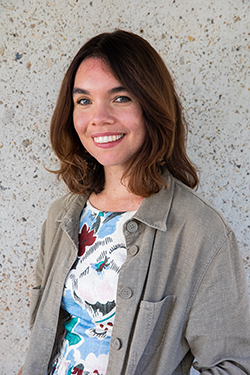 Freja Carmichael is a Ngugi woman belonging to the Quandamooka People of Moreton Bay. She is a curator working alongside Aboriginal and Torres Strait Islander artists and communities on diverse exhibition projects. Her work is dedicated to the preservation and promotion of traditional fibre knowledge and collaborative curatorial approaches.
In 2014, she received an Australia Council for the Arts emerging curatorial fellowship and was awarded the 2016 National Gallery of Australia International Indigenous Arts fellowship.
Currently, Freja is visiting curator at the Institute of Modern Art, Brisbane, the inaugural Macquarie Group collection first nations emerging curator and a member of Blaklash Collective.
Jo-Anne Driessens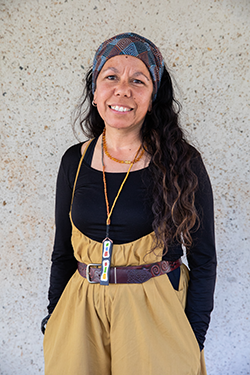 Jo-Anne Driessens has been documenting the South East Queensland communities for more than 20 years. Born in Brisbane 1970 and adopted at birth, Jo-Anne's discovery of her Aboriginal family members was led by her interest in photography with her first photographic classes beginning in 1987 in the South Brisbane area and following many years after the completion a formal photographic cadetship in 1999 at the State Library of Queensland. She currently works at the City of Gold Coast as a Senior Arts and Culture Project Officer facilitating incubator projects such as the South Stradbroke Island Indigenous Artist Camp which continues to grow and nurture both emerging and established Indigenous Artists with 2019 aiming to deliver the fifth consecutive camp.
Jordana Angus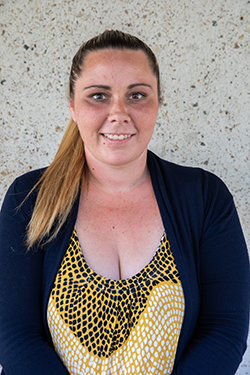 Jordana Angus is a contemporary Wiradjuri artist/jeweller. Her traditional land is Narrandera New South Wales; however, she was born and raised in Redcliffe, Queensland. Works she creates are often abstract landscapes to inform pieces inspired by reclaiming childhood cultural memories and her connection to Country. Jordana's concern lies with addressing environmental issues and aims to invest meaning and value into materials that are overlooked or discarded.
Jenna Lee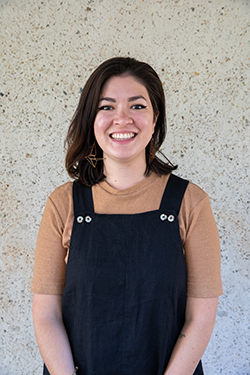 Jenna Lee is a proud Larrakia, Wardaman and Karajarri woman whose art practice explores identity/identification, label/labelling and the relationships between language and objects.
As a Queer, Mixed Race, Aboriginal Woman all of her work includes themes of feminism, gender, sexuality, race and Aboriginality. Formally trained as a graphic designer, Jenna continues to work commercially as the senior artist and designer at Gilimbaa Creative Agency.
Robert Andrew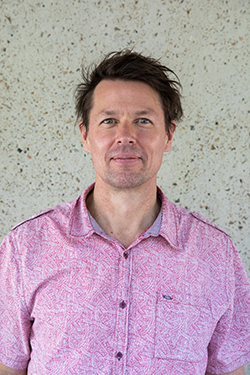 Robert Andrew is a Brisbane based artist of mixed heritage whose work combines electromechanical mechanisms that erode and expose substrates, build stories and create residues. Being a decedent of the Yawuru people from the Broome area in the Kimberley, Western Australia, he also holds European and Filipino heritage. Andrew artworks brings together two distinct aspects. One aspect of his work is the engagement and story-telling as an artist with Australian Indigenous heritage. The other explores ways to utilise programmable technologies as physical technologies to create visual artworks. These works manifest as visually scraped back and built up palimpsests that reference technology, natural materials and 'artefact'. In 2012 Andrew completed a bachelor's degree in Contemporary Australian Indigenous Art at Griffith university Brisbane, he is currently completing a doctorate in visual arts.
Mandy Quadrio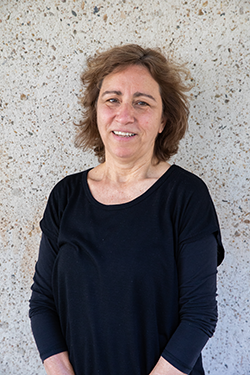 Mandy Quadrio is a palawa woman and her ancestral country is tebrakunna, north-east Tasmania. As a visual artist she works across sculpture, installation and mixed media to expose inaccurate myths and fictions surrounding the ongoing and contemporary existence of palawa people. Generating alternative socio-political dialogue against a background of contested Australian histories her artistic strategies of resistance bring forward and assert palawa sovereignty.
Rebecca Ray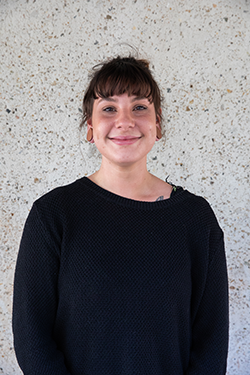 Primarily a visual artist practising in areas of painting, printmaking (lino and etching) and weaving, living and studying at Griffith University on the Gold Coast. My ancestral home is in the Torres Strait with connection to Mer Island. I am an aspiring Indigenous curator with a deep focus on cultural identity and representation. I believe strongly in the power of education and aim to work at the decolonisation or re-indigenisation of westernised institutions and dominant knowledge systems within contemporary society.
Headshots by LaVonne Bobongie