Artistic Courage: reimagining work, ambition, and equity in the arts
Symposium hosted by RMIT, 12-5pm AEST Friday 29 July 2022.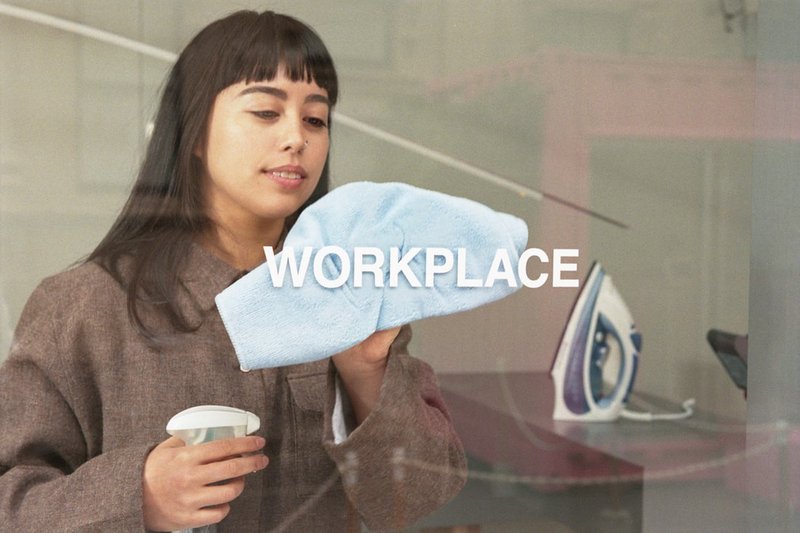 Image: Ana Tiquia, WORKPLACE, 2019-2021, participatory performance, installation (detail). Photographer: Agniezka Chabros
As part of RMIT's Artistic Courage: reimagining work, ambition, and equity in the arts symposium, NAVA's Executive Director, Penelope Benton, will provide an introduction to NAVA's new Code of Practice launching in September 2022. This session will include insights into the methodology and process behind its development, and will discuss the ways NAVA envisions the sector engaging and applying the new Code as we continue to strive collectively for sustainable arts work.

12-5pm AEST Friday 29 July 2022.
Please note: due to the current COVID wave, this event will now take place online.

About the symposium
This symposium brings together artists, researchers, and organisers to yarn, present, and perform about their diverse arts practices and imagine creative approaches for the future of work in the visual arts sector. Participants will present creative ideas that challenge existing processes and structures to create more equitable, inclusive, and collaborative approaches that recognise and embrace the diverse cultural and social values in artistic and creative practices today.
This event is co-convened by Bev Munro, Channon Goodwin, Chloë Powell, and Dr Marnie Badham. It is part of the 3-year Australian Research Council Linkage project entitled Visual Arts Work: sustainable strategies for the Australian visual arts and craft sector led by researchers from RMIT University and The University of Melbourne, and industry partners the National Association of the Visual Arts (NAVA), and the Australian Museums and Galleries Association (AMaGA).

Visual Arts Work acknowledges the people of the Woi wurrung and Boon wurrung language groups of the eastern Kulin Nations on whose unceded lands we conduct our work. Visual Arts Work respectfully acknowledges their Ancestors and Elders, past and present. Visual Arts Work also acknowledges the Traditional Custodians and their Ancestors of the lands and waters across Australia where we live and work.