USU: Creative Fair
Visit the NAVA stall at the Refectory, Holme Building (A09), 4-8pm AEST on Thursday 21 September 2023.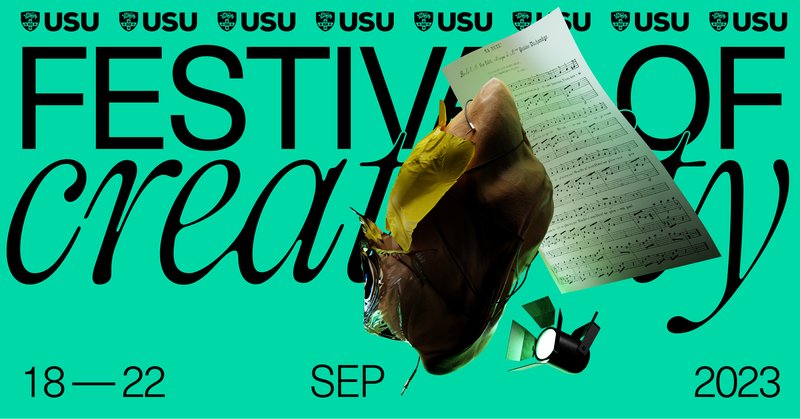 Photo courtesy of USU.
ID: A graphic with a mint green background, featuring black text that says 'Festival of Creativity 18-22 Sep 2023'. The top of the image has a black border with the USU symbol. On top of the text is digital collage featuring a sculptural work, a music sheet, and a stage light.
Join NAVA at the heart the of Festival of Creativity, the Creative Fair, hosted by the University of Sydney's USU.
NAVA will be holding a stall at the USU Creative Fair from 4pm - 8pm at The Refectory, Holme Building (A09).
Vibes will be high with performances, live music and free food. If you're an aspiring creative, don't miss out on this opportunity to take your passion to the next level.
The first 260 people to register will receive a free tote bag, get in quick!
To register click here.
Accessibility
The Refectory is wheelchair accessible, it is on level one but there is access via ramps. If you have any enquiries, please contact Caroline at C.Crawford@usu.edu.au.
NAVA acknowledges and pays respects to the rightful custodians of the many First Nations Lands upon which this online event will be streamed and received. We recognise all Custodians of Country throughout all lands, waters and territories, and pay respect to First Nations communities' Ancestors and Elders. Sovereignty was never ceded.