​Contemporary Art, Pop-up Exhibitions and the "New Normal"
Joanna Mendelssohn discusses the current trends of exhibiting contemporary art in Australia.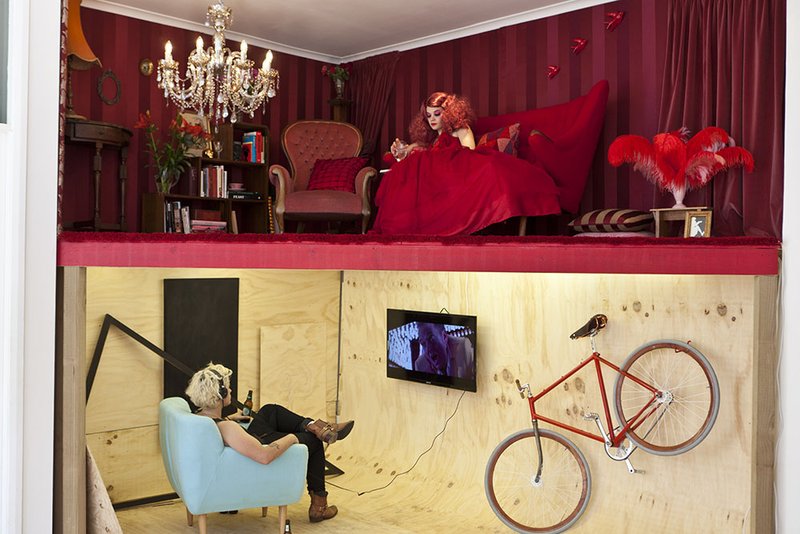 Alexandra Clapham + Penelope Benton, 'Self Portrait in a Room', 2014, performance and mixed media installation, dimensions variable. This image was taken at Wellington Street Projects in Chippendale. Image courtesy of Alex Davies.
The National Gallery of Australia has just opened a new exhibition space, NGA Contemporary at 44 Parkes Place, a further sign (if any were needed) that the country's major art institutions have their eyes firmly focussed on the here and now. The state galleries have long been sponsors of contemporary blockbuster events — Biennales of Sydney, Asia-Pacific Triennales, Adelaide's Biennials and the recent Melbourne Now — all aimed at capturing the zeitgeist.
Official interest in contemporary art is hardly new. Those without a sense of institutional history might need to be reminded that the grand Victorian set-pieces that form the bedrock of Australia's state art museums were originally bought as "the latest" contemporary work for the colonies. Many iconic works of Australian art, including Charles Conder's Departure of the Orient: Circular Quay and Arthur Streeton's Still glides the stream, were daring purchases of new art by little known radical young artists. One of the problems with the contemporary is that it is by definition a moveable feast, and in time all that is new will eventually become passé.
The rise of Australia's smaller dedicated exhibition spaces for contemporary art began in the 1970s after the Australia Council began to actively support exhibitions, both local and imported, of art that was new. The most interesting of these institutions have been those devoted to multi-purpose arts — where different art forms cross disciplines, often in harmony but sometimes in discord. These include Sydney's Carriageworks, Liverpool's Casula Powerhouse Arts Centre, and the Shire's Hazelhurst as well as the gloriously extravagant MONA in Hobart.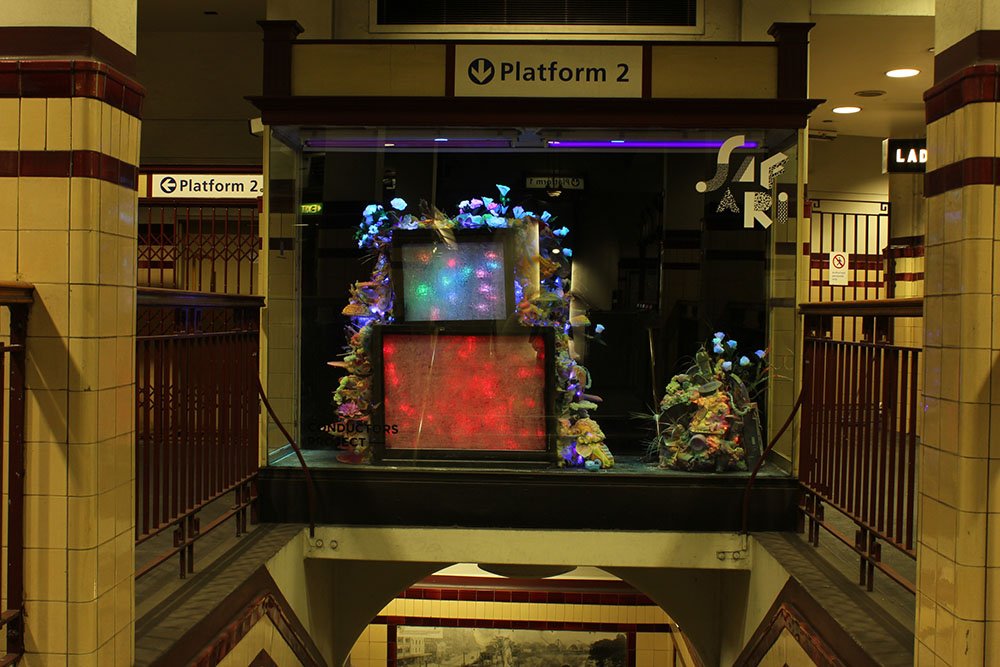 There is an interesting overlap happening in the way contemporary art is currently curated and exhibited. Because of their pedigree, and their well-organised curatorial programs, state galleries invariably place exhibitions within a professional institutional context. This is also true of dedicated contemporary museums including Sydney's Museum of Contemporary Art and Melbourne's Heide Museum of Modern Art as well as university art museums and the larger regional arts centres. Exhibitions are scheduled up to three years in advance, which means that there can be little flexibility when suddenly the world changes.
It is not surprising that, given the institutional constraints caused by scheduling, budgets, contracts and other institutional bureaucracy, some young curators are attracted to the romantic vision of a life free of institutions and look to pop-up exhibitions as the way of the future. For the last decade SafARI, originally organised by Lisa Corsi and Margaret Farmer, has run a well organised guide to artist run initiatives (aka ARIs) and pop-up spaces as a fringe aspect of the Biennale of Sydney. One of the consequences of the success of SafARI and fringe programs associated with other major arts events is that a new generation of young curators are learning of the hows and whys of creating exhibitions on the fly.
For all their topicality, pop-up exhibitions are a part of a very old tradition. With the dominance of official exhibiting societies in the 19th century, alternate exhibitions became an act of rebellion. In Australia the most famous popup of all was the 9 x5 Impressions exhibition in Melbourne in 1889 when Tom Roberts, Charles Conder, Frederick McCubbin et al exhibited in Roberts' studio to establish their reputation as leaders of a new wave of local art..
Pop-up exhibitions and artist run spaces are not really rivals to more established galleries. Rather they are the training grounds where the next generation of curators can work with future pillars of the visual arts establishment.
Joanna Mendelssohn is an Associate Professor at UNSW Art & Design and is the lead researcher in an ARC funded collaborative research project on the history of Australian art exhibitions.