Call for Turnbull to fix the arts mess
National Association for the Visual Arts
Media Release
Tuesday 15 September 2015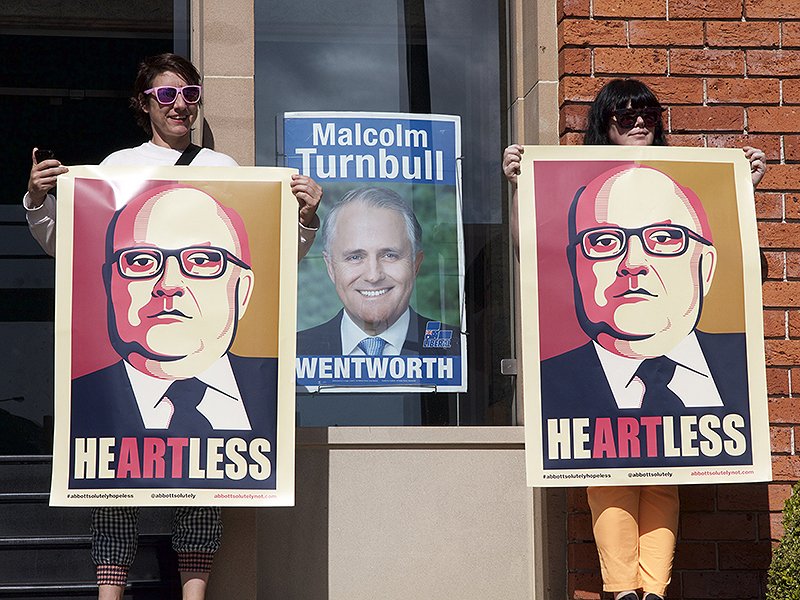 Today the arts community is loud and united in its call for Malcolm Turnbull as the new Prime Minister, to take immediate action to clean up the terrible mess being created by the Arts Minister George Brandis in serially cutting the Australia Council's funding.
Tamara Winikoff OAM, Executive Director of the National Association for the Visual Arts (NAVA), and co-convenor of ArtsPeak, said today, "It is not too late to avert the disaster. The money that has been removed in the 2014 and 2015 budgets must be returned to the Australia Council. This funding is the lifeblood which supports the creation of new work by living Australian artists and ensures the sustainability of the core arts infrastructure that brings their work to the public."
"Mr Brandis has failed to fulfil his basic duty as Arts Minister, to advocate for the arts and foster its development and sustainability. What is missing is any consultation with the arts community and an evidence based arts policy which sets in place strategies to capitalise on the creativity and innovation exemplified by the arts," Winikoff continued.
"Mr Turnbull has stated publicly that he recognises the importance of these qualities to Australia's future. The arts community urges him to take on the arts portfolio to ensure that these objectives can be realised. The arts is one of the key contributors to the social and economic wellbeing of the country. Give us the chance to do what we do best," Winikoff continued.
The overwhelming evidence being given across the board by artists and arts organisations at the public hearings of the Senate Inquiry into the impact of budget cuts to the arts, makes clear the devastation that will be wrought by the cuts if they go ahead.
And it is not just the arts community which is concerned. State arts ministers, local government officials and high profile philanthropists have expressed their concerned at the ripple effect that the arts cuts will have.
This is another problem area which has contributed to the current government's unpopularity and demonstrated that it is out of touch with community sentiment and what is needed to properly build the country's future.
For further comment please contact:
Tamara Winikoff, Executive Director, National Association for the Visual Arts
02 9368 1900
NAVA is the peak body representing the professional interests of the Australian visual arts sector.

Photo: Tanja Bruckner