The Freedman Foundation Travelling Scholarship for Emerging Artists Exhibition 2015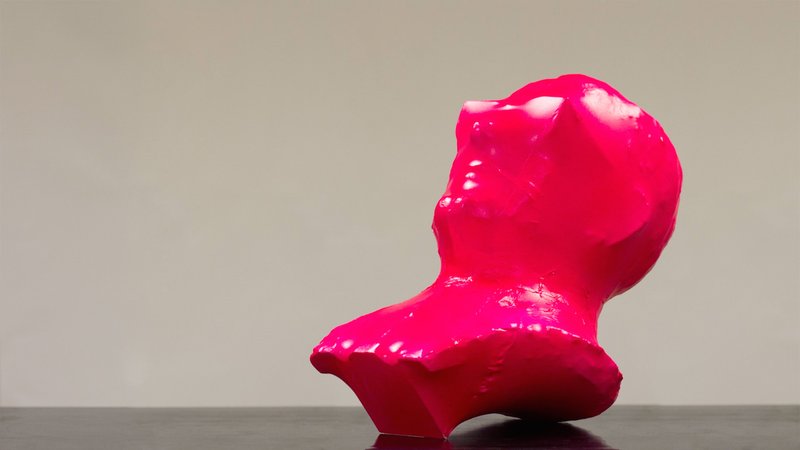 Image: Cigdem Aydemir, Plastic Histories (Video), 2014 Digital video, 2.34 minutes.
Courtesy of the Artist.
Now in its 15th year the Freedman Foundation Travelling Scholarship is one of the prestigious grants offered by the National Association for the Visual Arts (NAVA), providing four talented young artists with $5,000 each to undertake formal study or to participate in a residency or a planned professional development program overseas.
The forthcoming Freedman Foundation Travelling Scholarship exhibition will showcase the talents of nine emerging Australian artists, presenting the work of the 2013 and 2015 scholarship recipients from 17- 31 October at UNSW Galleries, corner Oxford St and Greens Rd Paddington.
The exhibition explores themes around identity and self and is curated by Luke Letourneau, the inaugural Freedman Foundation Curatorial Scholarship recipient, (and Masters of Curating and Cultural Leadership candidate at UNSW Art & Design).
"One of the great advantages of the Freedman Foundation Travelling Scholarship is its openness. As a scholarship, it is process-rather than outcome-orientated. The artists are simply asked to propose a research trip. Obviously the desire is that a place-motivated shift will impact on an artist's understanding of both their practice and the world they occupy," Letourneau said.

"Selecting work for this exhibition came about through close dialogue with the artists. Because this exhibition is showcasing a period where artists have dedicated their time and thinking to art, or at least plan to do this, the work shown in the exhibition is a snap-shot of what that time looked like," Letourneau added.
The 2015 scholarship recipients are Jorgen Doyle (Tas) who travelled to Jogjakarta, Indonesia to work on a collaborative public art installation in the informal settlement of Kampung Ratmakan; George Egerton-Warburton (WA) currently working on his self-directed thesis as part of a research residency at the Center of Contemporary Art in Tbilisi, Georgia; Claudia Nicholson (NSW) who will embark on four months of research into pre-Columbian ceramics across South and Central America (Paraguay, Bolivia and Guatemala) in early 2016; and Jason Phu (NSW) who recently arrived in China to participate in a residency at Organhaus Chongqing, followed by mentorships with Yang Shu of Sichuan Fine Arts Institute and Li Jin of Tianjin Academy of Fine Arts. Phu will then travel to Chongqing where he intends to establish a collaborative residency program for Australian and international artists.
To mark the presentation of their awards, the artists will show work relating to their primary ideas and travel destinations. These will be shown alongside works developed during their travels by the returning scholars from 2013; Cigdem Aydemir (NSW) who was selected for a two-month residency in Istanbul; Alice Lang (Qld) who undertook post-graduate study in Los Angeles; collaborators Catherine or Kate (Catherine Sagin and Kate Woodcroft, Qld) who attended training at Second City Comedy School in Chicago; and Elizabeth Willing (Qld) who undertook work experience with Thomas Rentmeister in Berlin.
The exhibition opens 5-7pm Wednesday 21 October 2015.


ABOUT THE FREEDMAN FOUNDATION:
The Freedman Foundation is a private philanthropic organisation, which donates funding to the visual arts, music, medicine and science. Each year, several emerging Australian artists are supported by the Freedman Foundation to travel overseas and gain inspiration and guidance in the development of their art practice.
Since the Freedman Foundation Travelling Scholarship's inception in 2000, this generous program has contributed $360,000 to over 70 artists to aid in their professional career development through travel.
ABOUT NAVA:
The National Association for the Visual Arts (NAVA) is the national peak body for the visual and media arts, craft and design sector working through advocacy and service provision, to achieve a flourishing Australian visual arts sector and a more vibrant, distinctive and ethical cultural environment. NAVA manages the Freedman Foundation Travelling Scholarship on behalf of the Foundation.
For further information on the grant contact NAVA's General Manager Penelope Benton 02 9368 1900 or admin@visualarts.com.au
For media enquiries contact Yu Ye Wu 02 9368 1900 or ywu@visualarts.net.au