Our Future In Our Hands: National Arts Sector Meeting #2
A message from Free the Arts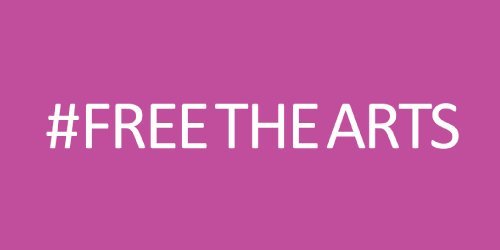 National Arts Sector Meeting #2
SYDNEY – 2nd July
Australian Theatre for Young People
Pier 4/5 Hickson Road
Walsh Bay, Sydney
5.30pm – 8.00pm
Australia's arts sector is gathering to take control of its future. On
the agenda:
• advocacy - bringing the whole sector together with one voice
• money - creative solutions to chronic under funding
• policy – filling the national policy void
This is an opportunity for the whole arts sector to dream big and
imagine a better future.


4.00pm – Workshop - Senate Inquiry - Submission Writing
Workshop - for anyone who wants help (or wants to help!)
5.30pm – Sector Drinks!
6.00pm – 8.00pm - Our Future In Our Hands – open forum with
facilitator Anne Dunn and special guest speakers.
RSVP and more info:

Facebook event page
contact@freethearts.com.au
0407 690 444