The Freedman Foundation Travelling Scholarship for Emerging Artists 2016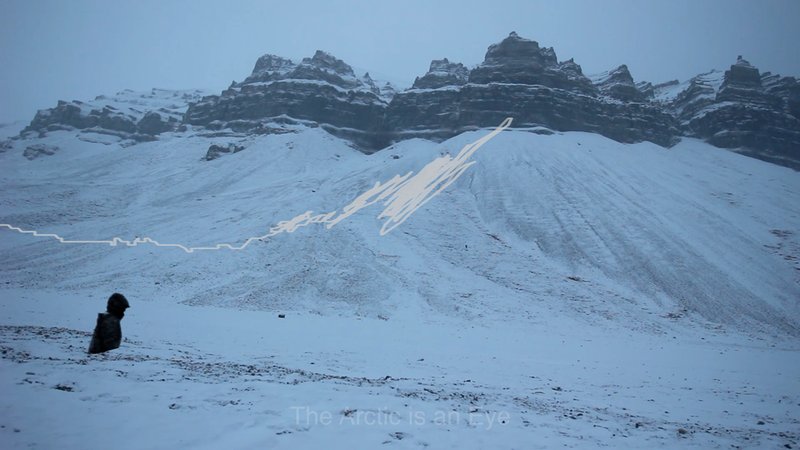 Now in its 16th year The Freedman Foundation Travelling Scholarship is one of the most prestigious grants offered by the National Association for the Visual Arts (NAVA), providing talented young artists with $5,000 each to undertake formal study or to participate in a residency or a planned professional development program overseas.

The forthcoming exhibition announcing the 2016 recipients is presented in partnership with UNSW Galleries and will be opened by Blair French, Director, Curatorial & Digital Museum of Contemporary Art, 5-7pm Wednesday 12 October 2016 at UNSW Galleries, corner Oxford St and Greens Rd Paddington.
The exhibition features the work of ten 2016 and 2014 scholarship recipients and explores themes of social and ecological practice. It is curated by Emily Sullivan, this year's recipient of The Freedman Foundation Curatorial Scholarship, through the Masters of Curating and Cultural Leadership program at UNSW Art & Design.
"I'm thrilled to be the recipient of the Freedman Foundation Curatorial Scholarship. I'm enjoying working with such a dynamic group of emerging artists, across disciplines, and can't wait to present the exhibition in October. The opportunity to work with senior arts professionals as part of the UNSW Galleries team is providing me with essential professional development and training"- Emily Sullivan
The exhibition closes on 5 November 2016.
SCHOLARSHIP WINNERS:
The 2016 scholarship recipients are Alice Couttoupes who will undertake a two-month residency at the Cité internationale des Arts in Paris and exhibit at the Bernardaud Foundation in Limoges; Brigitte Hart is travelling to Limpopo, South Africa for a workshop with pioneering sound artist Francisco Lopez drawing on acoustic ecology and socio-politics; Olivia Koh will travel to Manila in the Philippines, to undertake an artist residency at Green Papaya alongside a mentorship with founding artists Noberto Roldan and Merv Espina that reconsiders the use of social and retail space in Quezon City; Anna McMahon is also undertaking a residency at the Cité internationale des Arts in Paris where she will research the idea of failure and paradoxical idea of ordering nature in the context of the Jardin à la Française, she will then go on to complete a mentorship with Agatha Gothe-Snape in Tokyo, followed by the first half of Documenta 14, to be held in Athens; and Georgia Saxelby will do a two-month mentorship in New York with landscape architect Julia Watson, considered an international expert in sacred space. To mark the presentation of their awards, the artists will show work relating to their primary ideas and travel destinations.
The exhibition also includes works developed during their travels by the returning scholars from 2014; Ella Condon who undertook a three-month residency at The New School / Parsons in New York; Michelle Day who is currently completing a two-year Masters degree at Chiang Mai University, Thailand; Kelley Stapleton travelled to the Chinati Foundation in Marfa (Texas), New York and Chicago; Katie Turnbull who undertook a three-week residency in the Arctic Circle run by The Farm Inc; and Brenton Smith who was awarded the Skammdagi artist in residency in north Iceland.
ABOUT THE FREEDMAN FOUNDATION:
The Freedman Foundation is a private philanthropic organisation, which donates funding to the visual arts, music, medicine and science. Each year, several emerging Australian artists are supported by the Freedman Foundation to travel overseas and gain inspiration and guidance in the development of their art practice.
Since The Freedman Foundation Travelling Scholarship's inception in 2000, this generous program has contributed $380,000 to over 75 artists to aid in their professional career development through travel.
In 2015 The Freedman Foundation Curatorial Scholarship was established through the Masters of Curating and Cultural Leadership program at UNSW Art & Design to support the mentorship of a student to deliver this exhibition as a major project.
Early this year, The Freedman Foundation International Scholarship for Curators was launched as a new initiative to assist early career curators to develop their practice through overseas travel.
Each of these programs are administered by NAVA.
ABOUT NAVA:
The National Association for the Visual Arts (NAVA) is the national peak body for the visual and media arts, craft and design sector working through advocacy and service provision, to achieve a flourishing Australian visual arts sector and a more vibrant, distinctive and ethical cultural environment. NAVA manages The Freedman Foundation Travelling Scholarship on behalf of the Foundation.
ABOUT UNSW GALLERIES:
Opened in 2014, UNSW Galleries is a centre for contemporary art, design and curatorial practice, staging transformative exhibitions, workshops and events that foster new modes of interdisciplinary cultural practice. Please see the website for more information.
Image: Katie Turnbull, Still from The Arctic is an Eye, 2016, HD video 6:45 mins. Courtesy the artist.