Q&A On approaching the mid-career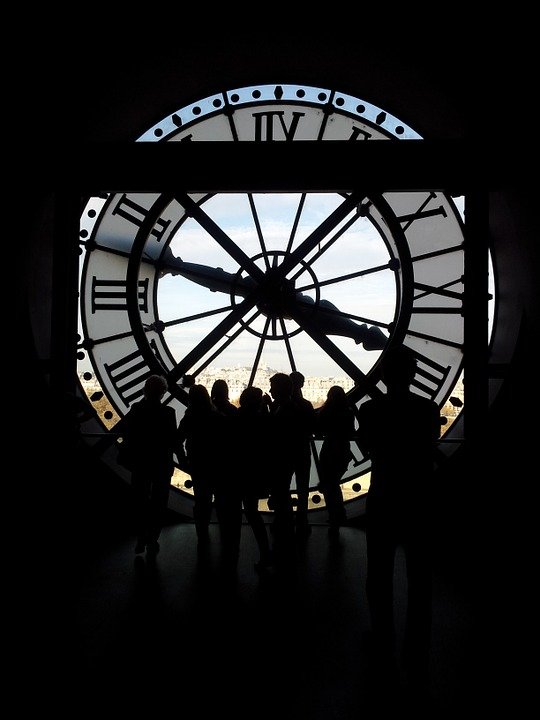 We asked a number of artists and gallerists their thoughts on the mid-career including Nici Cumpston, Julie Gough, Claire Healy, John Kelly, Danie Mellor and Toby Meagher, Director of Michael Reid Berlin.

What are the challenges faced by artists in the mid-career?
Claire Healy: Time, time, time! As you grow older and accumulate more wrinkles, you also accumulate more things that fall under your responsibility: work, family, friends, blah, blah, blah...The ability to pull all-nighters to finish off work diminishes as does your tolerance for cheap gallery opening wine. There always seems to be pressure on how your time gets used. There are many different facets to being an artist, some are more enjoyable than others. For a pursuit that aims to find clarity within the world, it's a very opaque industry to be part of. Having said that, it's a job that I enjoy very much and I count myself very lucky to be living this life. Growing into mid-career sounds like a mid-life crisis. As a friend of ours once said 'if you're not emerging, your submerging', but when you get down to it, mid-career is really a matter of knuckling down and exploring the groundwork that you mapped out when you began.

Julie Gough: There are a few challenges. One is to keep taking risks and not let your art and ideas get complacent and stale. Getting bored by your own work would be the worst case scenario. Also, another challenge is to keep your 'antenna' up, to find 'new' artist and curator peers nationally and internationally with similar/complimentary interests/work/ideas to exhibit with or just be in touch with, and so not be over-safely ensconced in an art network decades old - expand horizons. Finally another challenge is not to get demoralised by all the grants for emerging (are there any for mid career??!?) artists, and under 35 year old artists ...!

What are the steps artists can take during their mid-career which can bring new opportunities and new ways of thinking eg. international residencies, residencies at regional spaces etc?
Nici Cumpston: I am a photographer and I rework my images using varying techniques of hand colouring. As an Aboriginal person living predominantly in an urban environment I wanted to challenge myself to walk the country of my ancestors. I work full time but I am compelled to continue my practice. One way to overcome this has been to undertake national and international residencies. This gives me a block of time away from work with no distractions. I can concentrate wholly on the place and either making new work or engaging with the arts community I am visiting. I have also recently undertaken an intensive printmaking course and created a whole new body of work. It has been fascinating to see the transformation of photographic images into various printmaking mediums. I am continually entering awards and accepting invitations to be involved in exhibitions. My real challenge is finding enough hours in the day.
If you have worked internationally, how has this impacted on your practice?
John Kelly: Working internationally broadens the audience and also places one's work in an area where it's relevance is continually questioned. This can be of great benefit if the artists want to expand their thinking beyond the comfort zone of an insular thinking society especially one that thinks of artists as brands. The difficulty is not exhibiting internationally; it is to continue to do so in a relevant and meaningful way for the artist.
Once artists reach mid-career how can working with a commercial gallery benefit them?
Danie Mellor: Working with commercial galleries is an essential part of an artists' career path. The relationships can be very rewarding, and has the potential to enhance projects and exhibitions that take place in public museums and venues both here and abroad. There can be challenges along the way though; if it's real, and there is depth and breadth in the relationship, there are sometimes difficult conversations to be had around expectations and outcomes, but this is hopefully counterbalanced by growth for both artist and gallery. As artists develop in their practice, it is very important that they have a framework of support in the commercial environment, so their work is introduced (and re-introduced) to curators, collectors and audiences through the gallery space and art fairs.
What can artists do to increase their chances of being represented by a commercial gallery by/during the mid-career stage?
Toby Meagher, Director, Michael Reid, Berlin:
2 things: firstly; It is important to strategically approach galleries and gallerists that are the right fit for your work. Each gallery has their own approach and the existing stable of artists reflects the interests of that gallery and their clients. Understanding and selecting a gallery that is the 'right fit' and tailoring an approach is crucial. It is lazy to send out generic proposals and obvious to anyone on the receiving end that the applicant doesn't, isn't concerned with where the work is shown.

Secondly; the price-point for mid-career artists looking for representation can often be a road block. Mid-career practitioners have often slowly increased prices over time - making it difficult for a new gallery to entice a new market/client base for the work. Mid-career artists should be conscious of the process of building new collectors with a new gallery and be flexible in the pricing of their work.