Q&A with Michelle Nikou
We had a chat to one of the NAVA Visual Arts Fellowship recipients - Michelle Nikou.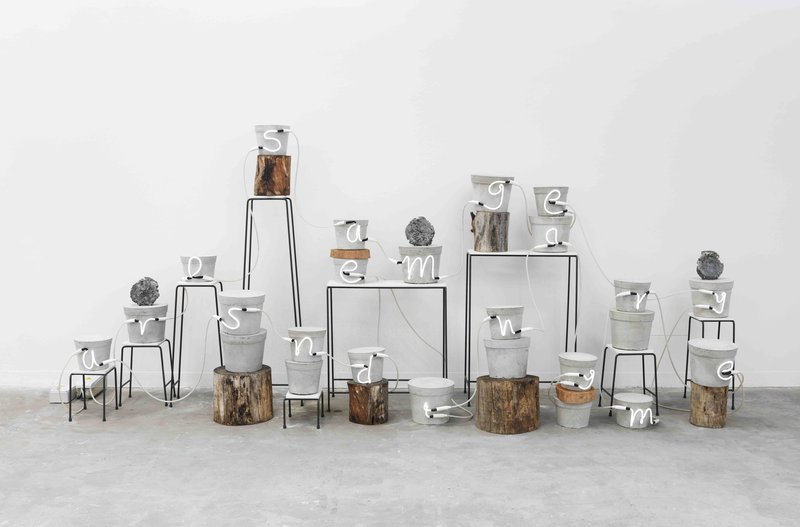 Michelle Nikou is one of the two inaugural recipients of NAVA's new award, the NAVA Visual Arts Fellowship supported by the Copyright Agency's Cultural Fund. We had a chat to Michelle about her practice and 2017 plans.


Your fellowship will be largely studio-focused. How important is studio-based practice to your work?
Although my work is studio based the places I work are not always recognisable as the archetypal model of an 'artist studio'. Depending on what I'm making the kitchen, dining room, the bed, the laundry sink, a friend's remote back yard or the opportunity of a printing press can all form integral parts of the 'studio'. Without having consciously preconfigured the worth of this 'habit' it is the movement between these spaces and the kinds of interaction a space facilitates to become part of the work that I enjoy watching unfold in the work itself.


You plan to travel to Indonesia to learn more about traditional weaving techniques. What ignited your interest in the art of weaving?
I've always been interested in craft, including that which is identified as women's craft, however it was the work of Hannah Ryggen (1894-1970) that I noticed at Documenta 13, Kassel that particularly piqued my interest. Ryggen would draw into the loom without using a pre-planned exact sketch to guide her and this kind of bravery with craft is a kind of methodology that I can relate to and seek to employ.


What other materials are you interested in engaging with?
I have experimented a great deal with other materials especially in metal casting. Lead casting has frequently featured in my work; it does not need a foundry nor is it as costly as bronze and is therefore an independent form of metal work allowing me to experimentally use it in combination with additional materials. With lead one can become an alchemist.


How have your previous residencies shaped your work and shifted it in new directions?
In general experiences of any kind can take some time to filter into a new way of working and it is not until a significant time later that an influence is recognised. Travel and new experiences however are highly advantageous for a perspective on one's practice even when no alteration occurs in methodology or materials.


What has been your experience in developing your practice and career from your Adelaide base?
Adelaide like other centres away from the Melbourne/Sydney axis suffers from being overlooked and bypassed. On one level this is an advantage because one can be invisible and anonymous - which is sometimes necessary when making art. Adelaide can also be supportive of its local arts community. However, growth and acknowledgement outside of the city limits is vital for having a rich and varied perspective.
Image: Michelle Nikou, Sage, Rosemary and Thyme, 2012–16, cement, sand, plaster, fibreglass, Boncrete, wood, neon, lead, steel, electrical components. Courtesy of the artist and Darren Knight Gallery, Sydney. Photo: Grant Hancock.