Tess Maunder wins the MPavilion/Art Monthly Australasia Writing Award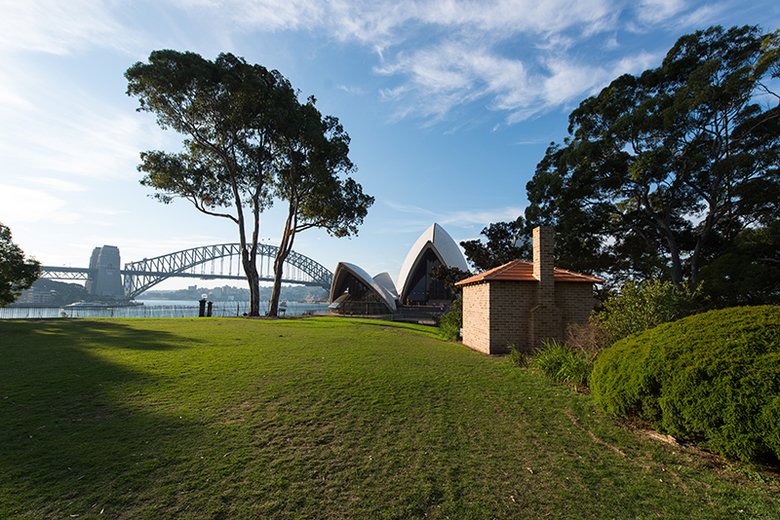 MPavilion and Art Monthly Australasia together with the National Association for the Visual Arts (NAVA) are pleased to announce that Tess Maunder (Qld) is this year's recipient of the MPavilion I Art Monthly Writing Award of $3,000.
Maunder will develop an essay utilising Archie Moore's A Home Away From Home (Bennelong/Vera's Hut) 2016 (pictured) as its case study. The essay will be published in the December 2016 issue of Art Monthly Australasia, which she will also present as part of the official 2016 season of MPavilion in Melbourne.
Since 2015, MPavilion's unique annual architecture commission and design event for Melbourne has partnered with Australasia's art magazine of record, Art Monthly, to present this innovative new writing award to explore the flourishing field of interdisciplinary practice within art and design. NAVA manages the Award process.
'With Art Monthly's expanded remit of exploring Australian art within the Asia-Pacific, we are thrilled to collaborate with both Tess and MPavilion this year,' says Editor Michael Fitzgerald. 'Tess's curatorial research perfectly chimes with the thinking behind this year's MPavilion, to be designed by Studio Mumbai, and we look forward to publishing and presenting the results.'
MPavilion Founder, Naomi Milgrom AO says: 'We are delighted that Tess Maunder has received the MPavilion Art Monthly award this year. Her proposed essay sheds necessary light on the ongoing process of decolonisation. Architecture and design have the ability to propose new ways of looking at our cultural narratives, and Archie Moore's Home Away From Home (2016) project is one small—and vital—part of this. The MPavilion project aims to encourage writers to contribute to the ongoing international art and design conversation and we look forward to her creative response.'

Tess Maunder is currently based between, Brisbane, New Delhi and Shanghai working as a Curatorial Collegiate for the 11th Shanghai Biennale, forming a core part of the biennale's international curatorial team led by New Delhi-based Raqs Media Collective. Maunder works on writing and curatorial projects with a focus on the Asia-Pacific imaginary.

Her recent curatorial projects include Anywhere, Elsewhere at Jan Murphy Gallery (2015) and The Subtropic Complex at the Institute of Modern Art (2014); both these Brisbane exhibitions engaged with changing ideas of place and cultural identity in Australia.
Maunder has represented Australian curatorial practice internationally: at Para Site's workshop for young professionals in Hong Kong; The Australia India Youth Dialogue in New Delhi, Bangalore and Mohali; 4A Centre for Contemporary Asian Art's Curators' Intensive; The 5th Gwangju Biennale International Curator Course with visiting professor Maria Lind; and Independent Curators International at Mori Art Museum in Tokyo. She is a founding co-director of the transnational editorial initiative Approximating (India, Indonesia, Philippines and Australia), and she has previously worked in a programming capacity at the Institute of Modern Art (IMA) in Brisbane.
Maunder will be presenting her essay at MPavilion, Queen Victoria Gardens in December with full details to be announced 18 August on www.mpavilion.org. MPavilion this year is designed by internationally renowned Indian architect Bijoy Jain of Studio Mumbai and will open free to the public on 5 October 2016 until 18 February 2017.

Image: Archie Moore

A Home Away From Home (Bennelong/Vera's Hut), 2016
20th Biennale of Sydney, curated by Stephanie Rosenthal
Royal Botanic Gardens, Sydney
donors: Neil Hobbs and Karina Harris
photo: Wendell Teodoro
Courtesy the artist and The Commercial Gallery, Sydney