Amina McConvell awarded The Freedman Foundation International Scholarship for Curators 2017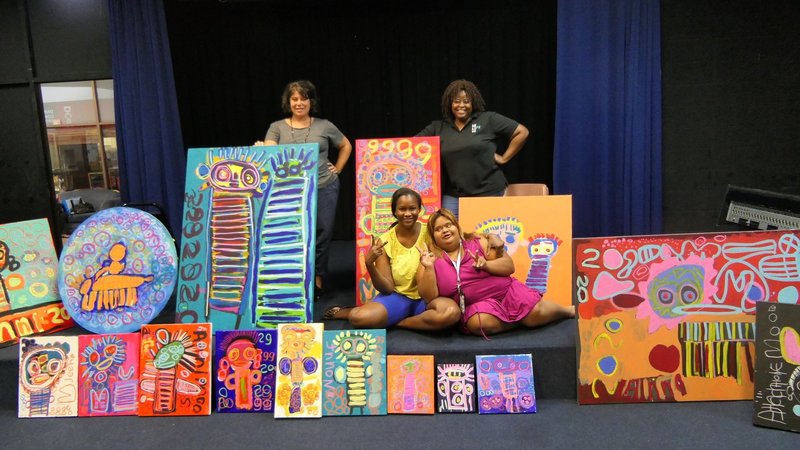 The National Association for the Visual Arts (NAVA) is pleased to announce Darwin-based emerging curator Amina McConvell as the 2017 recipient of The Freedman Foundation International Scholarship for Curators.
Penelope Benton, General Manager of NAVA said, "We are thrilled to announce Amina McConvell as this year's recipient, an exciting independent and early career curator who will undertake two international research and development residencies at 98B Collaboratory (Philippines) and LIR Space (Yogyakarta) over 42 days (21 days in each location) from October 2017."
McConvell is also a creative producer, community arts worker & visual artist. Her curatorial practice focuses on cross-cultural collaborations and project development that create opportunities for exchanges between Southeast Asian artists and artists in the Northern Territory.
Receiving this award McConvell said, "These residencies represent an exciting professional development opportunity and will contribute to my role as lead curator of the 2017 ASIA IN DARWIN international residency program. I express my sincere gratitude to NAVA and The Freedman Foundation for this opportunity and support, I can't wait to get started."
Now in its second year The Freedman Foundation International Scholarship for Curators is a NAVA initiative which supports an early career curator, or curatorial collective with $8,000 to undertake an overseas mentorship, residency and/or develop their own program which may include establishing networks, researching current international practices and engaging with international exhibition programs.
For more information visit https://visualarts.net.au/nava-grants/ or contact
Penelope Benton at NAVA on nava@visualarts.net.au or 02 9368 1900.
About Amina McConvell
Amina McConvell is a Darwin based, independent curator, creative producer, community arts worker & visual artist. Amina is the creative producer of Arts Access Darwin at Darwin Community Arts (DCA), supporting the production of projects led by artists with disability. Amina is the founder and director of the Free Space Studio a visual arts studio for artists with intellectual disabilities in Darwin.

About the Freedman Foundation
The Freedman Foundation is a private philanthropic organisation, which donates funding to the visual arts, music, medicine and science. Since 2000, through The Freedman Foundation Travelling Scholarship for Emerging Artists administered by NAVA, The Freedman Foundation has been a generous benefactor to 80 emerging Australian artists wishing to undertake travel to gain a valuable learning experience that will help to develop their professional practice.
Image credit: Annie Moors, Solo Project 2016/17, Annie Moors at the Free Space Studio with her new body of work, with: Amina McConvell / Independent Curator & Free Space Studio Director (top left); Joy Oyeledo / Supported Accommodation Coordinator, Life Without Barriers, Darwin (top right); Maureen Strehlow / Disability Support Worker, Life Without Barriers, Darwin (bottom left); Annie Moors / Darwin based Indigenous Artist (bottom right). Funding Credit: Annie Moors, Solo Project is proudly supported by the Australia Council for the Arts.