NAVA Queensland Artists' Survey
Calling all Queensland artists, complete our artist survey.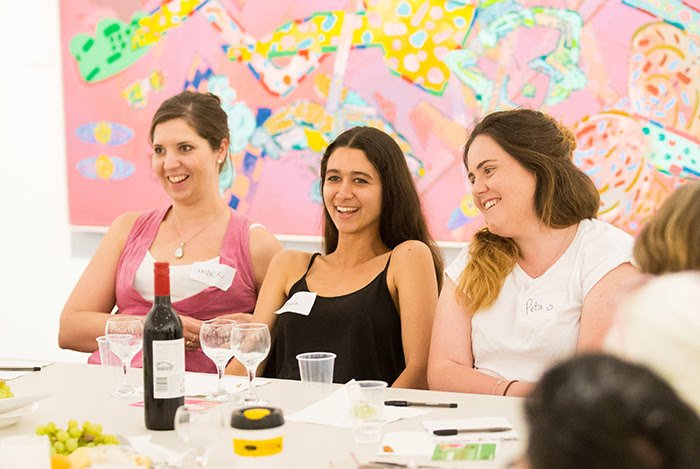 NAVA is currently conducting research and consultation into the needs of Queensland based artists, to identify gaps in existing service provision for further work or consideration. Help us by completing our survey in the link below.
Your responses will feed into our Queensland programming and NAVA service offerings in Queensland. Individual responses will remain strictly confidential to NAVA. Amalgamated data will be shared with our funding partner Arts Queensland.
This survey will take approximately 10 minutes to complete and will remain open until 7 July 2017.
Complete this survey for your chance to win or renew a one year NAVA Premium Plus membership (valued at $280)*
If you have any questions or concerns about this survey please don't hesitate to contact us at nava@visualarts.net.au or on 02 9368 1900.
Image: NAVA Toowoomba Salon Session at Toowoomba Regional Art Gallery. Photo by Salt Studio, 2016. Background details of work by Stephen Spurrier, Crying Eye Painting 1982, acrylic on canvas, 167 x 305 x 4cm, Artbank collection, purchased 1982.
*Conditions apply: NAVA Premium Plus membership includes 7 types of insurance for artists and is valued at $280.00, for more information about our premium plus please see our website here.