NAVA welcomes Kate Fielding's New Approach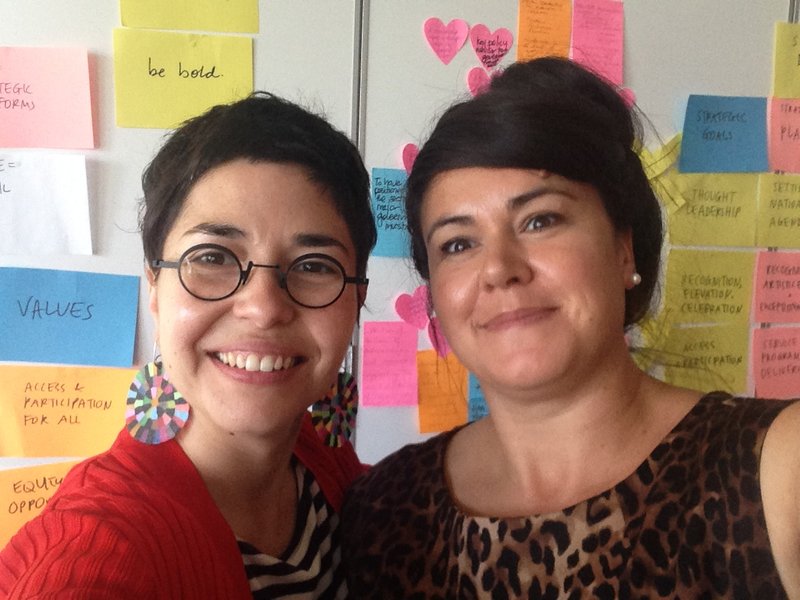 NAVA congratulates Kate Fielding on her appointment as the inaugural Director of A New Approach, the philanthropy-backed arts advocacy work led by the Australian Academy for the Humanities and Newgate Consulting.
"I have always enjoyed conversations and collaborations with Kate, and I am excited to imagine what she will bring to this important work," said Esther Anatolitis, Executive Director of NAVA. "Kate's record on arts strategy and policy is bold and adventurous, spanning focused research, high-level governance and impactful artistic projects. From her Churchill Fellowship work on social change hairdressing for community empowerment, to her Artlands Kalgoorlie keynote where large inflatables inspired us to rethink the ways we cooperate, what we can expect is truly a new approach."
Last year, the Myer Foundation, the Keir Foundation and the Tim Fairfax Family Foundation announced a $1.65m investment into an informed, independent entity whose research and advocacy would help build better political and institutional settings for Australia's arts and cultural sectors. An open application process followed whose learnings resulted in the appointment of AAH and Newgate and their call for a Director.
With a diverse arts background and a passion for regional arts, Fielding is currently a board member of the Australia Council and chair of Regional Arts Australia. She is the former chair of both the Goldfields-Esperance Development Commission and Country Arts WA.
"Kate is a widely respected advocate for the arts who builds meaningful relationships that honour First Nations and respect cultural diversity," said Ms Anatolitis. "I very much look forward to the next stage of our collaborations as we strengthen Australia's capacity to recognise, value and sustain the arts and cultural practices that create our future."
Image: Esther Anatolitis and Kate Fielding facilitating strategic planning for Regional Arts Australia, January 2015.