Industry News August
Latest industry news from the visual and media arts, craft and design sector, August 2018.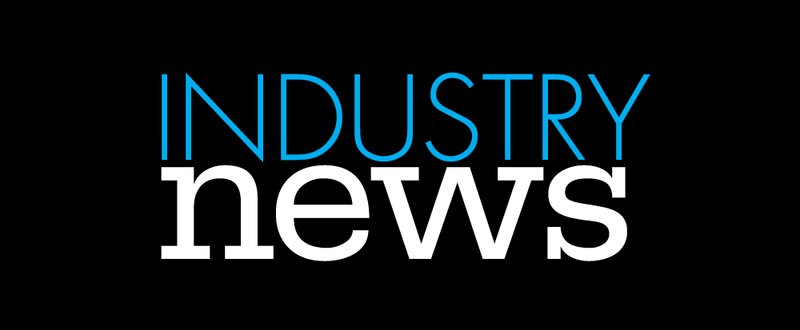 In the past week, Minister for the Arts, Mitch Fifield has resigned and been reappointed as part of Scott Morrison's new cabinet. During the lead up to Peter Dutton's second Spill last week, Senator Fifield resigned and withdrew his support of Turnbull. When the spill was resolved and Scott Morrison appointed leader of the Liberal Party, Fifield was reappointed.
Executive Director of Arts South Australia, Peter Louca, has been dismissed by the Marshall Government of South Australia. This has happened two weeks before the budget is handed down in order to make space for an organisational "reform". The Arts Industry Council of South Australia is gravely concerned.
Victoria's Government has announced a new, $486,000 funding initiative designed to increase the participation and representation of people from First Nations, culturally diverse backgrounds, and people living with disability in the creative industries.
The Australian Government called for responses to a survey on "how to strengthen the Major Performing Arts Framework."
Treasury is currently seeking feedback on possible changes to the ABN system. This effects artists and arts workers operating as sole traders. The deadline for comment is Friday 31 August 2018.
Albert Namatjira's descendants have won copyright compensation after decades of negotiation. The iconic Indigenous painter's work's copyright was sold with out the consent of the family.
Roslyn Helper will be taking over from Georgie Meagher as the Director/CEO of NEXT WAVE. The next festival is scheduled for 2020. Prior to joining Next Wave, she directed the biennial festival Underbelly Arts, and from 2012-16 was the Artistic Director of Electrofringe. She is the founder of the online exhibition space New Physics and has held curatorial and administrative roles at Artspace, Sullivan+Strumpf, Sydney Festival and FBi Radio.

South Australian Living Artists (SALA) Festival has announced artist Louise Haselton as the SALA Festival featured artist for 2019.
Maribyrnong City Council has announced that Footscray Community Arts Centre (FCAC) has been awarded the tender to produce the Due West Arts Festival. The next Due West Arts Festival will run in November 2019, with a program of events taking place across the City of Maribyrnong over a 10-day period, showcasing works from local artists, organisations and venues across multi-disciplinary art forms.
Dennis Stokes has commenced as new CEO of the Tandanya National Aboriginal Cultural Institute Inc. from 6 August. Stokes is of both Aboriginal and Torres Strait Islander heritage and comes from Darwin in the Northern Territory. He belongs to the Wardaman, Luritja and Waramunga people of the NT and the Wagadagam people of the Torres Strait.

Queensland Art Gallery | Gallery of Modern Art (QAGOMA) has announced the appointment of Peter McKay to the role of Curatorial Manager of Australian Art. A graduate of the South Australian School of Art (University of South Australia), Peter McKay was a curator at the Contemporary Art Centre of South Australia, prior to joining the Australian art curatorial team at QAGOMA in 2011.
Adam Harding has been announced as the new director of the Centre for Contemporary Photography (CCP). Harding has been at the Horsham Regional Art Gallery (HRAG) since 2007 and will replace Naomi Cass, who announced her resignation at the start of June, having led CCP for 14 years.
Richard Bell has been awarded the $50,000 Gold Award for 2018. The prize was given at Rockhampton Art Gallery and was made possible through a bequest from the estate of Rockhampton philanthropist Moya Gold.

Gunybi Ganambarr has been announced as the winner of the $50,000 Telstra Art Award with his work, "Buyku", a huge intricate etching. Six category winners also each received $5,000: Peter Mungkuri, Indulkana, SA / Ngura (Country) was awarded the Telstra General Painting Award; Kathy Inkamala, Mparntwe (Alice Springs), NT Telstra Works on Paper Award; Napuwarri Marawili, Yilpara, NT the Telstra Bark Painting Award; Wukun Wanambi, Yirrkala, NT Wandjuk Marika Memorial 3D Award (sponsored by Telstra); Patrina Liyadurrkitj Mununggurr, Yirrkala, NT Telstra Multimedia Award; and the Telstra Emerging Artist Award went to Matthew Dhamuliya Gurruwiwi, Warruwi, NT.
Natasha Walsh is the winner of the $50,000 Kilgour Prize for her painting "Within the Studio (Self Portrait)".
Three artists have been awarded the prestigious $30,000 Helen Lempriere Scholarship to further their artistic development and inclusion in the upcoming Sculpture by the Sea event. Recipients are Senior Artist Hossein Valamanesh (SA); Mid Career Artist: Kevin Draper (WA) and Emerging Artist Britt Mikkelsen (WA).
Sullivan+Strumpf has announced artist Lindy Lee as the recipient of the Melbourne Art Fair Artist Award and Ramesh Mario Nithiyendran as the recipient of the Melbourne Art Fair Young Artist Award.
Melbourne Art Fair has announced Sarah Cottier Gallery as the recipient inaugural Yarra Bend Stand Prize.
Canberra Glassworks has announced artist Lisa Cahill as the new Art Group Creative Fellow.
The Art Gallery of New South Wales has announced artist Alice Couttoupes as this year's recipient of the 2018 Eva Breuer Travelling Art Scholarship.
The finalists for the $20,000 John Leslie Art Prize were announced: Raymond Arnold [TAS], David Beaumont [VIC], Jason Benjamin [NSW], Natasha Bieniek [VIC], William Breen [VIC], Tim Bučković [VIC], Jane Chandler [VIC], Kevin Chin [VIC], Nadine Christensen [VIC], Joshua Cocking [WA], Jason Cordero [SA], Jo Darvall [WA], Sofie Dieu [NSW], Mark Dober [VIC], James Dodd [SA], Louise Feneley [SA], Peter Gardiner [NSW], Jennifer Goodman [VIC], James Armstrong Gregory [VIC], Sarah Hendy [VIC], Pamela Honeyfield [NSW], Glenda Fell Jones [VIC], Alan Jones [NSW], Gina Kalabishis [VIC], Onela Keal [NSW], Vanessa Kelly [VIC], Chris Langlois [NSW], Bruno Leti [VIC], Debbie Mackenzie [VIC], Effie Mandalos [VIC], Liza McCosh [VIC], Frank Mesaric [VIC], Andrew Mezei [VIC], Ches Mills [VIC], Warren Nichols [VIC], Grant Nimmo [VIC], Cowboy Loy Pwerl [NT], Adam Pyett [VIC], Tracy Roberts [VIC], Annika Romeyn [ACT], Marci Russo [QLD], Kathryn Ryan [VIC], Alexandra Sasse [VIC], Steven Sedwick [VIC], Andrea Sinclair [VIC], Teresa Spedone [NSW], Karen Standke [VIC], Karen Stephens [QLD], Adriane Strampp [VIC], Guy Stuart [VIC], AJ Taylor [QLD], Leah Thiessen [NSW], Sarah Tomasetti [VIC], Amber Wallis [NSW], Nat Ward [NSW], Leigh Webster [VIC], Brett Weir [VIC], Naomi White [QLD], and Alice Wormald [VIC].
Finalists for the Black Swan Prize for Portraiture were announced. They are in the running for $70,000 worth of prizes.
Desiree Crossing for portrait: Johnno McDonno, subject Jonathan Slow
Mal Chambers for portrait: Carly Findlay, subject Carly Findlay
Esther Erlich for portrait: Dignified, subject Eva Migdalek
Janne Kearney for portrait: Once upon a time, subject Teah Raeburn
Anne Middleton has been awarded the ANZ People's Choice award for her portrait of Guy Pearce in the Archibald Prize.
2018 Incinerator Art Award finalists are Duha Ali and Justine Youssef, Helen Amanatiadis, Hayley Arjona, Rob Bartolo, Alison Bennett, Izzy Brown, Jazmina Cininas, Shan Crosbie, Adam Douglass, Megan Evans, Sarah Firth, Joseph Griffiths, Amala Groom, Nigel Hewitt, Paul Hodges, Kathy Holowko, Sonia Leber and David Chesworth, Sally Mannall, Jordan Marani, Margaret McIntosh, Asher Milgate, Hayley Millar-Baker, Ilona Nelson, Shane Nicholas, Claudia Phares, Texta Queen, Robbie Rowlands, Mia Salsjö, Nina Sanadze, Tama Sharman-La hole, Amy Spiers, Bethany Wheeler, and Paul White.
The finalists have been announced for The Bowness Photography Prize. They are, Hoda Afshar, Robert Ashton, Sofi Basseghi, Alison Bennett, Devika Bilimoria, Tom Blachford, Aaron Bradbrook, Danica Chappell, Rowan Conroy, Michael Cook, Tamara Dean, Marian Drew, Thomas Edward, Amos Gebhardt, John Gollings, Linsey Gosper, Lee Grant, Janina Green, Ponch Hawkes, Hego, Petrina Hicks, Shelley Horan, Leah King-Smith, Katrin Koenning, Sandra Lamonaca, Mathew Lynn, Kirsten Lyttle, Isobel Markus-Dunworth, Ben McGee, Joseph McGlennon, Rod McNicol, Jacqueline Mitelman, Nasim Nasr, Polixeni Papapetrou, Matthew Portch, Clare Rae, Julie Rrap, Melissa Spiccia, Nathan Stolz, Natalya Stone, Ian Strange, Darren Sylvester, Samuel Szwarcbord, Cyrus Tang, Di Tang, Natalie Tirant, Justine Varga, James Verdon, Martin Walch, Amanda Williams and Anne Zahalka
The 2018 Woollahra Small Sculpture Prize, with a total prize pool of $24,000, finalist artists are: Annabell Amagula (NT) Uri Auerbach (NSW) Lincoln Austin (QLD) James and Eleanor Avery (QLD) Karen Black (QLD) Tom Blake (NSW) Lauren Brincat (NSW) Bonita Bub (NSW) Alison Clouston (NSW) Steven Cybulka (SA) Karl de Waal (QLD) Paula Dunlop (QLD) Jamie Edward (TAS) Shane Forrest (NSW) Danielle Freakley (VIC) Honor Freeman (SA) Rebecca Gallo (NSW) Mathieu Gallois (NSW) Amala Groom (NSW) Neeraj Gupta (INDIA) Lee Harrop (NT) Anna Horne (SA) Mehwish Iqbal (NSW) Robbie Karmel (NSW) Lucinda Kirkby (VIC) Jasper Knight (NSW) Matilda Kubany-Deane (NSW) Hannah Lees (VIC) Jess MacNeil (UK) Will Maguire (NSW) Rocket Mattler (NSW) Anne-Marie May (VIC) John Nicholson (NSW) Ramesh Mario Nithiyendran (NSW) Kirsten Perry (VIC) Eloise Rankine (NSW) Tim Silver (NSW) Katie Stackhouse (VIC) Abdullah M I Syed (NSW) Julian Talarico (NSW) Sherna Teperson (NSW) Linda Davy and Tim Barrass (ACT) John Tuckwell (NSW) Brendan Van Hek (NSW) Craig Waddell (NSW) Fiona Watson (NSW) Min Wong (WA) Ken and Julia Yonetani (NSW).
The Public Galleries Association of Victoria (PGAV), the peak body representing art galleries and art museums across metropolitan and regional Victoria, announced the three Regional Representatives appointed to the Board appointments: Rebecca Coates, Director, Shepparton Art Museum; Sarah Schmidt, Director, Hamilton Gallery; Louise Tegart, Director, Art Gallery of Ballarat; and two elected Metropolitan Representatives: Kelly Gellatly, Director, Ian Potter Museum of Art; Claire Watson, Senior Curator, Bundoora Homestead Art Centre.
Museums & Galleries NSW, on behalf of Create NSW, has announced Bega Valley Regional Gallery (BVRG) Director, Iain Dawson as the recipient of the NSW Government's Fellowship Program.
Legendary painter, Charles Blackman, has passed away a week after his 90th birthday. He was best known for his "Alice" series, after Lewis Carroll's "Alice in Wonderland".
Robert Bell recently passed. Bell had a close relationship with NAVA, contributing to our first major project of the National Craft Initiative (NCI), Mapping the Australian Craft Sector, 2014 in partnership with ACDC and funded by the Australia Council.
Artist, Mirka Mora, has passed away at age 90. After surviving Nazi-occupied Paris, she eventually moved to Melbourne where she was an incredible part of Melbourne's scene for a long time, dabbling across the field in arts and theatre.
Melbourne based artist, Richard Giblett lost to his struggle with cancer in late August. Giblett was well known for his highly precise sculptural, drawn and otherwise rendered depictions of geometric networks, structures and architectures.
Queer community leader and activist Professor Jim Hyde has passed away. Victorian HIV organisation Thorne Harbour Health says its organisation has lost a tireless leader, community activist, and gay community advocate with his passing.