Industry News Feb-Mar
Latest industry news from the visual and media arts, craft and design sector, February / March 2018.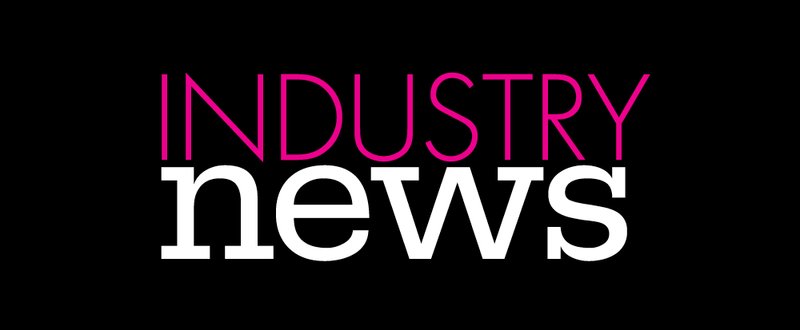 Linda Jackson, Gary Cleveland AO and the late Shirley de Vocht are among nine inductees to the Design Institute of Australia's Hall of Fame – a program celebrating the work of eminent designers and their significant contribution to Australia's economic development and cultural identity. Jackson is a textile and fashion designer "who defined Australian Fashion in the 1970s and 80s"; Cleveland founded Design Tasmania and is a "major promoter of design in Tasmania"; de Vocht was a textile and ceramics designer working in Sydney from the 1940s who "paved the way for female and indigenous designers."
Twenty-seven Australian artists have received support for creative exchange residencies in the Asia-Pacific through Asialink Arts Global Project Space (GPS) initiative including NAVA members Cherine Fahd, Amee Porter, Elysha Rei Gould, Gillian Brown, Bhenji Ra and Justin Shoulder, Claire Healy and Sean Cordeiro.
Create NSW has announced Muswellbrook-born artist Travis De Vries as the recipient of the $50,000 NSW Aboriginal Arts Fellow. De Vries will use the funding to research the Gamilaroi language and lore through a residency at the Australian Museum. His findings will inform a major new work for an exhibition debuting in 2019 at the Muswellbrook Regional Arts Centre.
Forty-two finalists have been selected for the 2018 Glover Prize, Australia's most prestigious landscape art prize. The $50,000 acquisitive prize for the best contemporary landscape painting of Tasmania completed in the previous 12 months will be announced at the official opening of the exhibition on 9 March 2018 in the historic Falls Park pavilion in Evandale.
Recent graduates Cassandra Prinzi, Brooke Coutts-Wood, Michelle Stewart, Seala Lokollo-Evans and Nigel Vogler have received awards at Craft Victoria's 25th annual Fresh! The program celebrates the next wave of Victorian graduates in contemporary craft and design. An exhibition of works by all finalists is currently showing at Craft, Watson Place, Melbourne until 10 March 2018.
Fourteen South Australian emerging visual artists have been presented with $60,000 in awards from Helpmann Academy including NAVA member Sera Waters, textile artist and UniSA PhD candidate, who received The Hill Smith Gallery / University of South Australia Postgraduate Award ($10,000 cash). The 2018 Helpmann Academy Graduate Exhibition is currently showing at Drill Hall, Torrens Parade Ground, Victoria Drive until 11 March 2018.
Nineteen of Australia's most respected contemporary artists have been selected by internationally recognised contemporary artist and guest curator Nike Savvas to present work and select an emerging contemporary artist to present work in the 2018 Redlands Konica Minolta Art Prize at the National Art School Gallery in Sydney from 15 March. The selected established artists for 2018 are: Richard Bell, Vivienne Binns, Vicente Butron, Richard Dunn, Sarah Goffman, Agatha Gothe-Snape, Gail Hastings, Tim Johnson, Lindy Lee, Stephen Little, Hilarie Mais, Jonny Niesche, John Nixon, Rose Nolan, Kerrie Poliness, Elizabeth Pulie, Huseyin Sami, David Serisier and Jenny Watson.
Arts South Australia has announced a new state government policy, effective from 1 March 2018, that all funding will be conditional on recipients having formal policies that address bullying and sexual harassment. Arts SA will provide support, guidance and resources to help individual practitioners and organisations develop or adapt a policy to help protect their employees or contractors.
Twelve South Australian artists and arts organisations have received funding totalling $305,022 across art forms. In the visual arts sector, the Australian Network for Art and Technology (ANAT) received funding for the inaugural Spectra 2018 Art/Science Biennial; and five visual artists; Jason Sims, Alice Blanch, Anna Horne, Naomi Hunter and Laura Wills, received funding to develop and present work overseas or in Australia.
Rockhampton Regional Council have approved schematic designs for a new $31.5 million gallery. The three-storey modern building will sit alongside heritage-listed Customs House and overlook the Fitzroy River. The go ahead for the project is reliant on funding from both state and federal governments.
Gold Coast City Council have unveiled a new state-of-the-art outdoor venue for the city. Years in the planning, HOTA (Home of the Arts) is the centrepiece of the $37.5 million Stage 1 of the Evandale Cultural Precinct. The amphitheatre will present a mix of free and ticketed performances for up to 3,500 people from 17 March 2018. A 'green bridge' is being built to Chevron Island as the next stage of the cultural precinct, before the city's new regional art gallery opens in 2019.
Six Aboriginal arts projects have received funding totalling more than $220,000 from WA's Department of Culture and the Arts (DCA) Aboriginal Arts Grants Program including the Walkatjurra Cultural Centre in Leonora, providing opportunity for Aboriginal people of the Northern Goldfields to express and promote their art and culture practices and support employment in the arts; Yamatji/Noongar curator Glenn Iseger-Pilkington to conduct professional development workshops for Aboriginal artists working with photo media in collaboration with the Perth Centre for Photography; and the Laverton Leonora Cross Cultural Association (LLCCA) to stage workshops for local artists that will build their skills and develop their professional art practices by focusing on traditional and contemporary art making.
Wollongong Art Gallery commissioned a major mural by artist Warwick Keen on the eastern wall of the Gallery, to celebrate the Gallery's 40th Anniversary. The mural titled 'Cultural Conversations' will be on view for 2 years. Warwick Keen will be discussing this work at a public program as part of 'The Gathering' exhibition (24 February - 6 May) scheduled for Wednesday 7 March, 1.30-2pm.
Two new galleries are launching in Sydney NSW as part of Art Month in March 2018:
Artist owned, APY Gallery opens on 23 March at 45 Burton St. Darlinghurst. An initiative of the South Australia's remote APY Lands Art Centre Collective, this unique space is the first of its kind in Australia. The collective includes nine art centres across central Australia and one in Adelaide. The gallery will offer APY artists a direct path to the market, putting commercial control into the hands of community elders, bypassing the middle men.
New exhibition and live arts space, Cement Fondu opens to the public from 15 March in the former Stills Gallery, 36 Gosbell St. Paddington. Co-directors Megan Monte and Josephine Skinner have designed a fusion of back-end approaches including publicly funded, artist run initiative (ARI) and commercial across a main gallery; project space for emerging artists, public workshops and artist residencies; and a changing art store with regular artist takeovers.
Melbourne's West Space, celebrates 25 years in 2018. West Space was founded in 1993 as an artist-run initiative and is currently located in a heritage Council building on Bourke Street, in the centre of Melbourne's CBD. In 2012, West Space was invited to become a member of Contemporary Art Organisations Australia (CAOs), a national network of 14 independent art spaces that share knowledge, peer support and offer strategic development of ideas within the broader visual arts sector. In 2017, West Space announced that artists' fees will be paid to all artists in the exhibition program.
Ryan Johnston has been named the inaugural Director of Buxton Contemporary. The new gallery is supported by a significant philanthropic gift and endowment by Michael Buxton and family totalling over $26 million, and opens at the University of Melbourne's Victorian College of the Arts on 9 March 2018. The Buxton Collection, to be housed in the new gallery, consists of 300 works by significant Australian contemporary artists including VCA alumni.
ACE Open, which assumed responsibility for Broadsheet Journal after the merger of Contemporary Art Centre of South Australia (CACSA) and Australian Experimental Art Foundation (AEAF), has announced that the Adelaide-based visual art criticism and theory journal published in various forms since 1954, has ceased publication. They are currently reviewing alternate ways to support arts writing.
Bianca Barling-Seden has joined the team at Cairns Indigenous Art Fair (CIAF) in the role of Senior Partnerships and Communications Manager. Most recently Bianca managed an engagement team with Torres Strait Island Regional Council with a focus on strengthening cultural capability and communications. Bianca brings this expertise to provide partnership opportunities with stakeholders who are seeking to reinforce their social responsibility and public image through their support of First Nations artists and organisations.
Some professional arts courses that had been ruled ineligible for student loans and student assistant payments have been returned to the Vocational Education and Training (VET) Student Loans list. Reinstated courses include the Diploma of Aboriginal and Torres Strait Islander Visual Arts Industry Work, as well as diplomas in dance, design and local government, full details here. However, many valuable arts courses have been overlooked. Still awaiting reinstatement are courses such as diplomas or advanced diplomas in Photography, Visual Communication, Ceramics, Jewellery and Object Design – courses whose alumni are some of the best-known artists, designers and makers in Australia. For more information see NAVA's media release here.
Professor Ross Harley has been appointed to a second term as Dean of the Faculty of Art & Design and will take on the new role of Chair of Culture at UNSW. Harley has an international reputation as a researcher and producer of new media and has been Dean of UNSW Art & Design since April 2013. His reappointment will extend his term to 2023.
Professor Paul Gladston has been appointed the inaugural Judith Neilson Chair of Contemporary Art at UNSW Sydney. Founder and director of White Rabbit Gallery Judith Neilson established the Chair in February 2017 with a $6 million gift to support a leading scholar to deepen the intellectual rigour of research into global contemporary art. Gladstone is one of the world's leading experts on Chinese contemporary art and culture and will take up the position in May 2018.
Collector, philanthropist, and avid supporter of Australian art and artists, Michael Hobbs, passed away suddenly on 1 February 2018. He was co-founder of Art Space Sydney, sat on the Boards of The Video Society and the Biennale of Sydney, and made significant donations to several regional arts events and organisations, as well as the Art Gallery of NSW, the Museum of Contemporary Art Australia, the National Art School, Belvoir St Theatre, Wollongong Art Gallery, Gold Coast City Gallery, Maitland Regional Art Gallery, and University Art Gallery at the University of Sydney. Hobbs received an Order of Australia in recognition of his service to the visual arts last year.
Melbourne based feminist activist, Zelda D'Aprano passed away on 21 February 2018. Labour unionist and equal pay advocate, D'Aprano was a founder of the Women's Action Committee in 1970 and had an everlasting impact on the women's movement and labour movements within Australia. In 2015, the Victorian Trades Hall Council introduced the Zelda D'Aprano Award for union activism.