Industry News June
Latest industry news from the visual and media arts, craft and design sector, June 2018.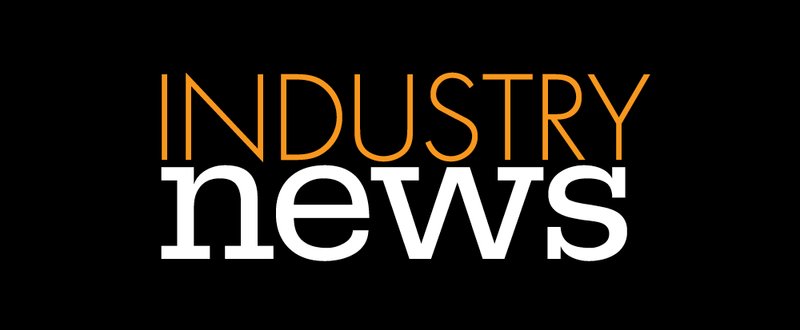 New Zealand's Prime Minister, Jacinda Ardern has given birth to a healthy baby girl. The second national leader to have a child while in office.
Minister for Communications and the Arts Mitch Fifield announced that the Australian Government will support a digital labelling pilot to support clear identification of authentic Aboriginal and Torres Strait Islander artworks. "An important next step will be the introduction of penalties for those who fabricate and sell inauthentic works" said Esther Anatolitis in a statement released commenting on the announcement.
The Museum of Contemporary Art in Sydney has received an impressive gift of $1 Million from philanthropists, Sharon and Peter Ivany. The money will be invested by Ivany and any money earned on the investment will be used for future programming with a focus on the MCA Momentum program, aimed at disadvantaged youth in high schools. MCA Director, Elizabeth Ann Macgregor OBE said: 'This is a highly innovative approach to giving: I love the idea that Peter is working for us! The savvier his investments are, the more support we get for our programs.'
Cool Change Contemporary (CCC) has announced it will open in August. The ARI will have a monthly program and regular performances, screenings workshops and events. It will have a range of 3 exhibition spaces and be located within the Bon Marche Arcade building on Barrack Street in the Perth CBD and provide more opportunities for early career artists to have a platform to experiment with.
New York based Diller Scofidio + Renfro and Australian firm, Woods Bagot win competition against a shortlist of Australian architects who were paired with international studios to design Adelaide Contemporary. The design experiments with working with the topography of the site, indigenous languages and pre-colonised landscapes. The gallery will be located between the former Royal Adelaide Hospital and the Botanic Gardens.
The National Gallery of Australia has announced the acquisition of Yayoi Kusama's, "The Spirits of the Pumpkins Descended into the Heavens: (2015) The work is one of her famous infinity rooms, which are a series of mirrored rooms with repetitive patterns or objects filling them, giving the illusion that they go on forever. The acquisition was made possible through Andrew and Hiroko Gwinnett for the Japanese Art Fund.
Peta Rake is the new Curator of UQ Art Museum. Previously she was the Curator of Walter Phillips Gallery and the Banff International Curatorial Institute at Banff Centre for Arts and Creativity.
Katarina Paseta is the new curator for Melbourne's new Buxton Contemporary. Paseta has 20 years experience in curating, most recently as the collections and exhibitions manager at Heide Museum of Modern Art.
TWT Creative Precinct has offered their studio spaces to Abdul Abdullah and Caroline Rothwell.
Dr Fiona Foley has been announced as the recipient of the 21st annual Windmill Trust Scholarship for Regional NSW Artists. Foley will use the $10,000 scholarship to travel to her traditional Badtjala country surrounding Hervey Bay and Fraser Island to create a new series of gouache paintings on water-colour paper.
The recipients for the 2018 Museums & Galleries National Awards have been announced. The National Winner was awarded to "Songlines: Tracking the Seven Sisters" at the National Museum of Australia. Judges' comments: A simply outstanding and ground breaking exhibition in so very many ways! Story is recreated as if the Elders were telling it - it is clearly their story. Use of technology throughout is strong but there is also a strong use of hand crafted items and artworks - ceramics, spinifex figures, paintings - used to tell the stories. Strong research component and community-led consulation.
Notably, among the many Australians commended for their contributions to their communities as part of this year's Queen's Honours list, women outnumbered men for the first time. Representing the arts sector, we saw Linda Jackson, Christian Thompson, Sue Baker, Tony Ellwood, Deborah Ely, Gael Newton, Esther Austin, Vicki Grima, Virginia Spate, Jennifer Bowker, Eileen Mackley, Hylton Mackley, Jocelyn Maughan, Ronald Johnstone, Robin Norling, Moshe Rosenzveig, and Graeme Wilkie. Congratulations to them all.
The $35,000 2018 Ravenswood Australian Women's Art Prize, Professional Artist Prize has been awarded to NAVA Member Angela Tiatia for her digital work, "The Fall". Amber Koroluk-Stephenson, has received the $5,000 Emerging Artist Prize for her painting "Marooned". We congratulate them both. Both are NAVA Members. The award was only launched last year and aims to advance art and opportunity for emerging and established women artists in Australia.
4a Beijing studio program 2018 residencies have been announced! Chun Yin Rainbow Chan, Dean Cross, Andrew Liversidge and JD Reforma have been selected for a month long residency at Shen Shaomin's studios. The program is in its seventh year and provides early and mid career Australian artists with the opportunity to research new projects, build professional networks and observe changes in one of the most important cities in Asia. This is the first year that the program was able to include four, rather than three artists.
4a has announced a new partnership with World Square for an artist residency program. Jason Phu will be the first artist working out of the artist-in-residence program in World Square for the next six months.
Artback NT has announced Sarah Pirrie as the 2018 SPARK NT Curator. This awards her $10,000 in development budget and $10,000 curatorial fee to work on the exhibition "We are: We eat".
The winner of the 2018 Geelong Contemporary Art Prize was announced at the biennial exhibition featuring 36 of Australia's best contemporary painters. Andrew Browne was awarded the $30,000 for his painting "The Awakening".
Brook Andrew has been announced as the first Indigenous Curator for the Biennale of Sydney. In 2020, the 22nd Biennale of Sydney will be happening across Sydney. Andrew follows on from Japanese curator, Mami Kataoka who curated the 21st Biennale that recently finished. Kataoka's Biennale
Dark Mofo in Tasmania kicked off on the 15th of June across Hobart. The festival celebrates everything daring and exciting in the arts. One of the main attractions this year was a performance in which artist, Mike Parr, buried himself under the bitumen for 72 hours.
South African photographer, David Goldblatt, has passed away at age 87, after a career spanning 50 years. Only just last October the MCA featured a retrospective of his work, David Goldblatt: Photographs 1948-2018.