Industry News Mar-Apr
Latest industry news from the visual and media arts, craft and design sector, March / April 2018.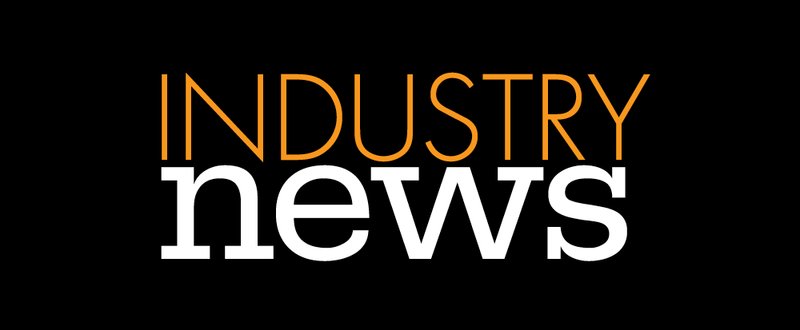 The ACCC is taking federal court action against Birubi Art Pty Ltd, an Australian-owned wholesaler company, over the alleged sale of thousands of fake Indonesian-made "Aboriginal" cultural artefacts, as part of a crackdown ahead of the Commonwealth Games. The Australian Competition and Consumer Commission alleges Birubi Art has contravened federal consumer law by selling over 18,000 Aboriginal cultural objects including boomerangs and didgeridoos with false claims that they were made in Australia or that Aboriginal people had made or hand-painted them.
The Ian Potter Cultural Trust pulled its public support for Soda_Jerk's new screen work TERROR NULLIUS on the eve of the premiere. Soda_Jerk is the third recipient of the $100,000 Ian Potter Moving Image Commission (IPMIC) through the Australian Centre for the Moving Image (ACMI). The Trust has committed to meet all financial commitments of the funding in full, but does not wish to be associated with the marketing or publicity for the work. Equal parts political satire, eco-horror and road movie, TERROR NULLIUS is a rogue remapping of national mythology, where a misogynistic remark is met with the sharp beak of a bird, feminist bike gangs rampage and bicentenary celebrations are ravaged by flesh-eating sheep. The work is screening on the hour, every hour at ACMI until 1 July 2018.
Sydney-based quilt maker Tara Glastonbury received first prize in the QuiltCon handwork category with her Blue Giant Quilt. Kathy Thorncraft, also from Sydney, came third in the small quilts category with her quilt, Digital Offcuts. Presented by the Modern Quilt Guild, QuiltCon is an international modern quilt show held in the USA, and is the largest modern quilting exhibition of its kind. Glastonbury is among 20 Australian quilt makers showing in this year's exhibition. The exhibition is currently touring and will next be in Melbourne as part of the Australasian Quilt Convention, 5-8 April 2018.
Canberra photographer Lee Grant has won the $50,000 National Photographic Portrait Prize for her image of a young resident from Ainslie Village, a social housing complex. Grant is a multi-award-winning Korean-Australian photographer whose work often explores migrant identity in suburban Australia. Victorian photographer Filomena Rizzo received a highly commended for portrait of her 11-year-old daughter taken in the Redwood forest. The work of all 43 National Photographic Portrait prize finalists is on display at the National Portrait Gallery in Canberra until 17 June.
Margaret Worth has been announced as the winner of the Lorne Sculpture Biennale$20,000 Landfall Non-Acquisitive Award for her work Vajrasana meditation, 2018. Georgina Humphries received the $10,000 Emerging Artist Award for her piece, Tent.to.see. The Lorne Sculpture Biennale (LSB) is Victoria's largest public outdoor sculpture event held on the foreshore of Lorne, along the Great Ocean Road tourist route. On display until 2 April.
Harrie Fasher has received the $50,000 acquisitive Rio Tinto Sculpture Award for her abstract steel work, Transition, 2016. Fremantle-based artist Sally Stoneman received the $10,000 Western Australian Sculptor Scholarship. Harrie Fasher received a Windmill Trust Scholarship for NSW Regional Artists through NAVA in 2015.
Mike Nicholls has been announced as the winner of the Montalto Sculpture Prize for his work Seafarers' Totem. The acquisitive prize, worth $30,000, is a celebration of design and sculpture works at Montalto Estate in Red Hill, Victoria.
The Art Gallery of Western Australia has announced the shortlisted artists for the 2018 Tom Malone Prize for contemporary glass: Joanna Bone (QLD), Benjamin Edols and Kathy Elliott (NSW), Judi Elliott (ACT), Holly Grace (VIC), Gerry King (SA), Peter Kovacsy (WA), Marc Leib (WA), Jeremy Lepisto (ACT), Tom Moore (SA), Nick Mount (SA), Jason Sims (SA), Blanche Tilden (VIC) and Kayo Yokoyama (NSW). The winner of the 2018 acquisitive art prize will be announced on 4 April and will receive $15,000.
The Senate committee set up to inquire into the effects of industrial emissions on the Burrup Peninsula's ancient Aboriginal rock art in WA has failed to reach a consensus agreement, only agreeing that the site, known as Murujuga, is significant and should be protected. The rocks feature more than one million carvings that are believed to be as much as 40,000 years old, and are just one kilometre away from the Yara Pilbara technical ammonium nitrate plant.
Northern Territory Minister for Tourism and Culture, Lauren Moss has announced that a proposed $150 million National Aboriginal and Torres Strait Islander Art Museum, would be built at Anzac Oval, on the edge of the Alice Springs CBD and the Todd River. Funding has not been secured.
NSW Arts Minister, Don Harwin hosted an industry summit in Sydney to discuss the promotion of NSW as a global creative destination. Ben Quilty delivered the keynote address at the event calling on the need for the arts community to unite together; for Australia to consider a working wage for professional artists; and for the tax treatment of monetary prizes to artists be equal to those in sports.
The proposed new Shepparton Art Museum (SAM) has been given the thumbs up from senior federal politicians including the Deputy Prime Minster, Michael McCormack. The project is jointly funded by a $10 million investment from both Federal and State Governments, $15.35 million from the Greater Shepparton City Council and $4.5 million from the SAM foundation.
The City of Stonnington, which incorporates the southeastern suburbs of Prahran, Toorak and Malvern East among others in Victoria, has opened applications for its 2018/19 Arts and Cultural Grants. The program now appeals to a wide range of art forms including visual and live art, digital media and film, interdisciplinary and hybrid art, and public art and installation to apply under five different funding streams. Information and application forms can be found via the Council's website and close 26 April 2018.
The Joint Standing Committee on the National Capital and External Territories has commenced a new inquiry into Canberra's national institutions. The Committee will inquire into and report on the range of innovative strategies that Canberra's national institutions are using to maintain viability and relevance to sustainably grow their profile, visitor numbers, and revenue. Further information about the inquiry is available here. Submissions close 8 May 2018.
Lisa Byrne has been appointed as the new Director at McClelland Sculpture Park & Gallery. Byrne has had several curatorial roles in both research and practice at Monash and RMIT Universities and leadership roles in several contemporary arts organisations in Australia, including the Australian Centre for Photography (ACP) and Canberra Contemporary Art Space (CCAS).
Louise Tegart has been announced as the new Director of the Art Gallery of Ballarat. Tegart is currently the Assistant Director Content and Innovation at the Museum and Art Gallery of the Northern Territory (MAGNT), and has extensive curatorial, collections, exhibitions, and museums management experience.
Jenny Cheeseman has been announced as the new Head of Curatorial at Casula Powerhouse Arts Centre. Cheeseman starts on 3 April and comes from Cumberland Council (formerly Auburn), where she was manager of the Peacock Gallery and Auburn Arts Studio for the last seven years, including the development of their annual program of exhibitions and public programs.
UNSW has announced that José Da Silva has been appointed Director of UNSW Galleries, and will begin with UNSW Art & Design on 30 April. Da Silva has almost 20 years of curatorial and management experience in art museums, private and public-sector environments. For the past decade, he has delivered an ambitious program of exhibitions and projects at the Queensland Art Gallery | Gallery of Modern Art (QAGOMA), working across cinema, contemporary international art and performance.
Nick Mitzevich has been announced as the new Director of the National Gallery of Australia in Canberra. Mitzevich has been the Director of the Art Gallery of South Australia since 2010 and was previously Director of the University of Queensland Art Museum in Brisbane and of the Newcastle Art Gallery.
Executive Director at Arts Access Victoria (AAV), Veronica Pardo has announced her resignation to allow for the hiring of an Executive Director with a lived experience of disability. She is also calling for other leaders to do the same. Pardo finishes at AAV in July 2018.
Lesley Alway has been appointed Chair of the Geelong Performing Arts Centre Trust. Former Director of Arts Victoria, CEO of Heide Museum of Modern Art, and Director of Asialink Arts, Alway has a strong track record in cultural policy, management and international engagement spanning more than 30 years. She is also a Board Director of Opera Australia, Deputy Chair of ACCA – Australian Centre for Contemporary Art and a member of the Australia-ASEAN Council appointed through the Department of Foreign Affairs and Trade.
After more than a decade operating its Melbourne base out of a showroom and office in Armadale, Artbank has launched its new premises in a purpose-designed warehouse space in Down St. Collingwood. Established in 1980 as a federal government support program, Artbank has two key objectives – to support Australian contemporary artists by buying their work, and to promote the value of Australian contemporary art to the broader public. Artbank is located in Sydney, Melbourne and Perth.
Angelica Mesiti has been selected to represent Australia at the 2019 Venice Biennale with curator Juliana Engberg. Mesiti / Engberg were among the shortlisted finalist artist / curator teams selected from more than 70 applications received by the Australia Council following last year's open call. Other finalists were Abdul Abdullah and Abdul-rahman Abdullah, with curators Michael Dagostino and Mikala Tai; Richard Bell, with curator Clothilde Bullen; Mikala Dwyer and Justene Williams, with curators Susan Best and Ann Stephen; Joyce Hinterding and David Haines, with curator Anna Davis.
Curator Natalie King has been appointed Enterprise Professor at the Victorian College of the Arts (VCA), the University of Melbourne. Senior Research Fellow at VCA since 2014, King was also Curator of the Australian Pavilion for the 2017 Venice Biennial; Chief Curator of Biennial Lab, City of Melbourne and Creative Associate of MPavilion.
Renowned sculptor Matthew Harding has died suddenly aged 53. Harding created 13 public artworks in Canberra, more than any other single artist in the ACT. He has left an extraordinary legacy of work in Australia and around the world, his sculptures are included in private and public collections in the United States, the United Kingdom, Japan, Vanuatu, Singapore, Cambodia, Canada and New Zealand.