Industry News November 2018
Latest industry news from the visual and media arts, craft and design sector, November 2018.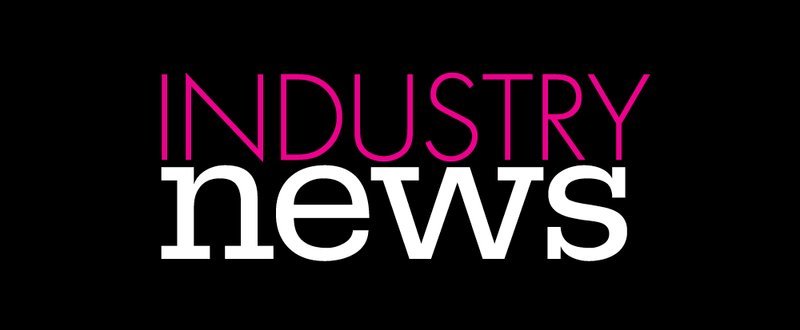 Two "Iconic National Aboriginal Art Galleries" have been announced for the Northern Territory. $90m has been allocated for the Darwin gallery and $50m for Alice Springs. Plans are also in place for a National Aboriginal Art and Culture Gallery in Adelaide South Australia.
The Australia Council for the Arts released their latest research project, International Arts Tourism: Connecting Cultures. Some of the key findings include:
• International arts tourism to Australia is growing. Over the last five years it has increased at a higher rate (47%) than international tourism overall (37%). • Asia is our largest arts tourist market, accounting for 48% of all arts tourists in 2017. • Visiting museum and galleries is the most popular form of international arts tourism, with more than 2.5 million visitors in 2017. • Nearly 830,000 international tourists engaged with First Nations arts in 2017, an increase of 41% since 2013. • International arts tourists are more likely to go beyond east coast states and visit regional Australia than international tourists overall.
Janet Burchill & Jennifer McCamley (Vic) and Dr Alex Gawronski (NSW) have been awarded the 2018 $20K NAVA Visual Arts Fellowships. Burchill and McCamley will develop their screen-printing skills and research new digital printing technologies and Gawronski will create three new installations in Tokyo, Santiago and Berlin, and produce an artist book critically contextualising his installation practices to date. These prestigious fellowships funded by the Copyright Agency's Cultural Fund and administered by NAVA, recognise exceptional mid-career Australian visual artists to develop their work and practice.
UNSW Art & Design Indigenous elder in residence and Yuwaalaraay man Uncle Vic Chapman has received an Honorary Fellowship, presented by UNSW Chancellor David Gonski. An educator dedicated to bettering the lives of Indigenous young people for more than 65 years, Chapman was one of the first Aboriginal teachers and principals in NSW.
Collaborative work Seven Sisters, by the Ken sisters collaborative, Freda Brady, Maringka Tunkin, Sandra Ken, Tjungkara Ken and Yaritji Young, has been chosen as the winner of this year's People's Choice Award of the 35th Telstra National Aboriginal & Torres Strait Islander Art Awards (NATSIAA) at MAGNT.
Sydney-based mid-career artist Brian Fuata was announced as the winner of the $20K Fisher's Ghost Art Award at Campbelltown Art Centre.
Melbourne-based, Iranian-born artist Hoda Afshar was announced as the recipient of the $30K William and Winifred Bowness Photography Prize for her photograph Portrait of Behrouz Boochani, Manus Island (2018), and has also been awarded the Sotheby's Australia People's Choice Award.
Artspace and Create NSW have announced EO Gill as the recipient of the 2018 $30K NSW Visual Arts Emerging Fellowship. Gill will use the Fellowship to undertake a three-month professional development program in Toronto, Montreal and New York, researching and developing skills in video-making.
Todd Fuller has been awarded Grafton Regional Gallery's 2018 $30K Jacaranda Acquisitive Drawing Award for his hand-drawn animation Ode to Clarence.
Antoinette Barbouttis has won the 12th annual $50K Black Swan Prize for Portraiture for her life size charcoal on paper portrait of Greek award winning film-maker, Alexandra Liveris.
Lynn Savery has won the 2018 Doug Moran National Portrait Prize (DMNPP). At $150K, it is Australia's richest art prize.

Emerging artist and recent honours graduate from the University of South Australia, Tara Rowhani-Farid has been announced as the recipient of the Helpmann Academy ACE Open Studio Residency. Beginning in January 2019, the 12-month residency will give Rowhani-Farid access to public programs, studio visits with visiting curators, professional development and enhanced connection with the ACE Open community.
Congratulations to all winners of this year's IMAGinE Awards: The LockUp, Bathurst Regional Art Gallery, Campbelltown Arts Centre, Fairfield City Museum and Gallery, Australian Museum, Shellharbour City Museum, Lismore Regional Gallery, Bank Art Museum Moree, C3West (Museum of Contemporary Art Australia) and individuals: Bianca Beetson, Jessi England and Helen Price.
Finalists for the 2019 National Photographic Portraiture Prize have been announced:
Adam Ferguson, Alan Weedon, Alana Holmberg, Aletheia Casey, Alex Vaughan, Daniel Boetker-Smith, Dave Laslett, Elizabeth Looker, Ingvar Kenne, Isabella Capezio, James Brickwood, Jamila Toderas, Jay Hynes, Jodi McConaghy, Joel Pratley, Jordan Madge, Julian Kingma, Kate Atkinson, Katrin Koenning, Kellie Leczinska, Lee Grant, Lilli Waters, Madeline Bishop, Max Mason-Hubers, Mia McDonald, Michael Murchie, Natalie Nowotarski, Nicholas Garcia, Rachel Peachey, Raphaela Rosella, Rod McNicol, Rosa Spring Voss, Sarah Rhodes, Shea Kirk, Simon Harsent, Stefanie King, Stephen Baccon, Tristan Still, Wouter Van de Voorde, and Yask Desai.
Marcus Callum has been awarded the $50,000 2018 Shirley Hannan National Portrait Award for his work, Meg.

James Parrett has received $70,000 for his work M-fortysix at the 22nd annual Sculpture by the Sea, Bondi.
Kate Stevens has been awarded the inaugural Evelyn Chapman art award worth $50,000. The winning work will be on exhibit at the S.H Ervin Gallery in The Rocks, Sydney until Sunday 2 December.
The House of Representatives has passed a motion in support of establishing a national anti-corruption body following an open letter signed by 32 former judges former judges warning that existing anti-corruption agencies were insufficient and a new body was needed to improve trust in public institutions.
NSW Minister for the Arts, Don Harwin launched a toolkit aimed at assisting small to medium arts, screen and cultural organisations called Creating New Income at Artstate Bathurst.
Ahead of last weekend's Victorian state election, the Andrews government made the arts a priority, promising a huge new arts precinct behind the current NGV at the former Carlton United Breweries site.
The centrepiece of the new precinct is the proposed NGV Contemporary, which would be Australia's largest contemporary art gallery. In the last four years, Labor has spent more than $600 million on the creative industries – an increase of 200 per cent.
SA State Premier Steven Marshall has announced an extra $1 million in arts grants over the next year. The Making Sustainable Careers program has a clear focus on artists who are developing or early in their careers and will be allocated across the following categories:
Major Commission – $100,000 – More than doubling the funding for major commissions.
Sustainable Careers – Arts Projects – $250,000 – Increase project funding by more than 40 per cent, investing in new projects and focusing on stronger market development.
Regional Arts Development – $140,000 – New funding to support regional arts participation and engagement. To be managed by Country Arts SA.
Emerging Artist Development – $200,000 – Ten new opportunities with up to $20,000 each for early-career independent artists to support their practice.
Fellowships – an additional $200,000 – Five additional fellowships worth $40,000 each for mid-career or established artists to support their professional practice.
Aboriginal & Torres Strait Islander Arts Development – $60,000 – three grants of $20,000 each to support the development of ATSI arts practitioners.
Individual Development – $50,000 – An increase of more than 100 per cent for individuals and boosts the overall amount for specific development opportunities by more than 40 per cent.
Larrakia, Bardi, Wardaman and Yanuwa woman, Franchesca Cubillo, Senior Curator of Aboriginal and Torres Strait Islander Art at the National Gallery of Australia (NGA) and former NAVA board member (2004-06), and Dr Gerard Vaughan AM, former Director of the NGA, have been announced as the inaugural Co-Chairs of the National Aboriginal Art Gallery National Reference Group NT.
Caroline Geraghty is the new Director of Wagga Wagga Art Gallery. Geraghty joins the gallery directly from her role as Exhibition Manager with the Biennale of Sydney, where she worked on the 2016 and 2018 editions.
Kerry Comerford started as the new CEO of Accessible Arts this month. Since 2016, she has worked as an independent producer and consultant and is currently Director of Hayes Theatre, Sydney; Circa, Brisbane; and, Destination Sydney Surrounds North, part of the Destination NSW regional tourism network.
Former director Georgia Hobbs is the new General Manager at Firstdraft, Sydney. Hobbs was previously Art Consultant at Artbank; Assistant Curator at Casula Powerhouse Arts Centre and was the Gallery Manager of Darren Knight Gallery 2013-2017.
University of Newcastle undergraduate student, Samantha Bailey, has been chosen as the winning designer for a new $2-million multi-arts space for Speers Point, Lake Macquarie NSW.
Ros Abercrombie has been announced as the new Executive Director of Regional Arts Australia. Ros has over twenty years' experience in community engagement, place design and artistic direction. Her work positions regional arts in a comprehensive context that considers social, environmental and civic factors with care. Ros fosters excellent relationships all over Australia, and regularly consults to urban and regional councils on arts and cultural programming. Most recently Ros directed Artlands Victoria, whose program she grounded via a close and respectful relationship with the Dja Dja Wurrung community, led by the framework and values of the Dja Dja Wurrung Country Plan.
Dr Pippa Dickson is the new Director of Asialink Arts. Dickson is Chair of Design Tasmania, she was on the board of NAVA 2013-18 and was Co-Chair of the National Craft Initiative for NAVA 2015-17. She was also the founding CEO of the Glenorchy Art & Sculpture Park (GASP). In the region, she is an International Advisor to the Cheongju International Craft Biennale (South Korea) 2017 and 2019 and undertook a mentorship at the West Kowloon Cultural District Authority (Hong Kong) with former CEO Michael Lynch, AO CBE in 2015. She will commence in the role in January 2019.
After eight years at Carriageworks, Lisa Havilah has been announced as the new CEO of the Museum of Applied Arts and Sciences (MAAS) – a portfolio position that includes the Sydney Observatory, Museum Discovery Centre and the Powerhouse Museum. Havilah will oversee the design, construction and re-engagement of the collection in the new $1.17 billion Powerhouse Museum in Parramatta.
Caroline Martin has replaced Jacob Boehme as Creative Director of YIRRAMBOI, the City of Melbourne's First Nations arts festival. Martin was previously the Manager Bunjilaka Aboriginal Cultural Centre at Museum Victoria.
The 2018 TARNANTHI Art Fair attracted 5,682 visitors, an increase of 81% from 2017, and generated over $900,000 in art sales.
Queensland's celebration of LGBTQIA arts and culture – MELT: Festival of Queer Arts and Culture – has announced the appointment of prominent theatre maker Emily Gilhome as the festival's 2019 Guest Director.
Veteran Indigenous and South Sea Islander activist Bonita Mabo, widow of Edward "Koiki" Mabo, died this week, aged 75 years. Mrs Mabo was known for her advocacy work for Indigenous schooling and her campaigning for the rights of Indigenous Australians and Australian South Sea Islanders, and worked alongside her husband's side throughout his struggle for land rights. In 2013, Mabo was named an officer of the Order of Australia "for her lifetime of activism and service," and last week she was awarded an honorary doctor of letters from James Cook University for "her campaigning for the rights of Indigenous Australians and Australian South Sea Islanders".
Industry News November 2018