Industry News
Latest industry news from the visual and media arts, craft and design sector, January / February 2018.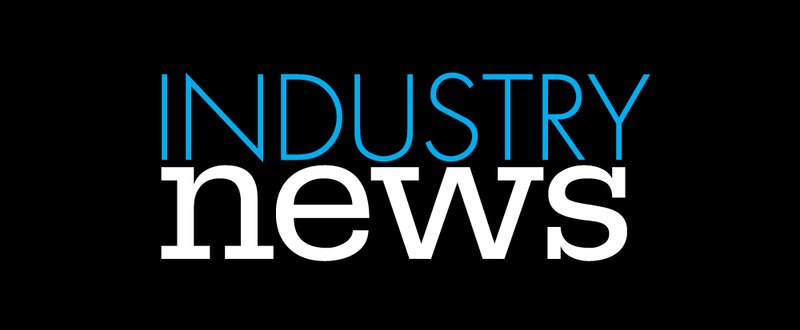 Cartoonist and Manus Island refugee Ali Dorani (aka. Eaten Fish) has been granted an artist residency in northern Europe supported by the International Cities of Refuge Network. After more than four years at the Australian-run immigration detention centre, Dorani has departed Papua New Guinea and arrived safely at his new residency.
Professor Pat Hoffie received an Order of Australia for her significant service to the visual arts, and to education, as an academic, and as a contributor to a range of cultural institutions and associations including the Australia Council, Asialink and the National Association for the Visual Arts. Among the 895 Australians on the Honour list, Vicki Clitheroe of the Clitheroe Foundation was also recognised for significant service to the community, particularly to the visual arts, through support for emerging artists, cultural organisations and youth.
Leading Australian artist, Jenny Watson has received the 2018 Mordant Family/Australia Council Fellowship. She will spend two months developing new work at the American Academy in Rome as part of the American Academy's Affiliated Fellowship Program.
Sculpture by the Sea have announced Perth-based stone sculptor, Jina Lee as the recipient of the 2018 $10,000 Rio Tinto WA Emerging Sculptor Mentorship. Lee will complete a 12-month mentorships with French artist Nicolas Bertoux, who has extensive experience in public sculpture, specialising in stone.
The Copyright Agency has announced recipients of $1.035m funding grants including $21,250 to the National Gallery of Victoria for the Melbourne Art Book Fair 2018; $12,000 to un Projects to fund Indigenous-led contemporary art discourse; and $13,000 to The Walkley Foundation to fund the Walkley Award for Arts Journalism and the Walkley Pascall Prize for Arts Criticism.
The Federal Government's Department of Communications and the Arts has announced that not-for-profit organisations which promote, revitalise and maintain Indigenous languages are now legible for the Register of Cultural Organisations (ROCO) to receive tax-deductible donations. Non-commercial Indigenous arts organisations are already eligible to acquire Deductible Gift Recipient (DGR) status.
Creative Victoria has announced that up to $1.5 million will be allocated to The VicArts Grants program to support a maximum of 70 arts projects across the state. This year's program will introduce a two-year stream providing annual funding continuously to selected projects. Victorian artists, creative professionals, and arts organisations or initiatives are eligible to apply.
A NSW parliamentary inquiry has found the controversial decision to relocate the Powerhouse Museum could cost $1.5 billion and sabotage the cultural significance of the museum. The full report will be released in March 2018.
NSW Minister for the Arts Don Harwin has announced that seven of eight new Cultural Institution board positions will be occupied by women, including Architect Penelope Seidler AM and businesswoman Chris McDiven AM who will take up positions on the Historic Houses Trust, overseeing Sydney Living Museums.
A new women in art study from UTS has revealed a staggering gender pay gap between male and female artists in secondary or auction sales of 47.6% – more than three times higher than the Australian average. In experiments, participants were unable to guess the gender of an artist simply by looking at a painting and they varied their preferences for paintings associated with female artists. Women's art appears to sell for less because it is made by women.
The full report, Is Gender in the Eye of the Beholder? Identifying Cultural Attitudes with Art Auction Prices is available here.
The Faculty of the Victorian College of the Arts and Melbourne Conservatorium of Music (Faculty of VCA & MCM) has changed its name to the Faculty of Fine Arts and Music.

The Monash University's Art Design and Architecture (MADA) has appointed Dr Carl Grodach the Head of Master of Urban Planning and Design, a new degree launched in 2017 and currently open for enrolment this year.
Presented by Carriageworks and Regional and Public Galleries of NSW in association with Museum & Galleries NSW and the Biennale of Sydney, Art & Artists: Public Galleries Summit 2018 has announced its Summit Speakers. The line-up sees a diverse range of arts initiatives, artists and curators from around Australia and New Zealand. NAVA's Executive Director Esther Anatolitis will attend the summit as one of the speakers.

Diversity Arts Australia, has launched a new podcast The Colour Cycle which aims to disrupt cultural whitewashing by questioning the degree to which Australia's arts and cultural sector resembles Australia at large.
SA based Guildhouse has relocated to the Lion Arts Centre, Adelaide's vibrant arts and cultural precinct home to Ace Open, JamFactory, Nexus Arts and the Media Resource Centre. The new venue opened on 8 January 2018.
Country Arts WA has announced new chair Sue Middleton joins seven new Board of Directors including Debbie Carmody; CEO of Tjuma Pulka in Kalgoorlie-Boulder; Fiona Sinclair of Southern Forest Arts; Jan Stewart, former CEO of Lotterywest; and Wendy Wise, former General Manager of Perth International Arts Festival.
Vernon Guest and Jane Forrest have joined the team of Ten Days on the Island in the roles of Creative Producer and Manager, Partnerships and Engagement respectively.
NAVA board member and prominent Australian artist, Sally Smart is among nine local and international arts and business experts announced as the jury for the Adelaide Contemporary design competition.

Curators, Megan Monte and Josephine Skinner are launching a new gallery that fuses together multiple models of commercial gallery, ARI, space for hire, publicly-funded, project space, cinema and shop. Cement Fondu opens in March in the former Stills Gallery, Paddington which closed in mid-2017 after more than 25 years in the business. Former owner of Stills, Kathy Freedman, also of The Freedman Foundation, will sill sit on the board of Cement Fondu along with previous Stills Gallery Director Bronwyn Rennex.
Firstdraft has announced four women will join their board of directors for 2018 – 2019 including Tahjee Moar, Justine Youssef, Tian Zhang and Margaret Brink.
Director of Bathurst Regional Art Gallery (BRAG), Richard Perram is retiring after 14 years in the role. His farewell is being held at the gallery on 9 February.
City of Adelaide's Emerging Curator, Andrew Purvis has been announced as the new Curator – Exhibitions at Adelaide Central gallery, Adelaide Central School of Art.
The Brisbane Festival has confirmed that David Berthold will curate the 2019 edition of the festival as Artistic Director, extending his four-year leadership term to five. Berthold has led the festival team to achieve continuous growth in attendance and audience engagement with a record-breaking year in 2017. Full 2018 program will be announced between June to August this year.
Alun Leach-Jones, Australia's leading painters and printmakers dedicated to abstraction, has passed away on 24 December 2017. A passionate artist and inspiring mentor, Leach-Jones was in the process of creating new work for an upcoming exhibition in his last days. Family members have confirmed that the scheduled exhibition will open in May this year in Melbourne to honour the late artist.
American author of anarchist fiction, Ursula le Guin died on 22 January 2018 at age 88. An inspiration to artists around the world, her writing was first published in the 1960s and often depicted futuristic or imaginary alternative worlds in politics, the environment, gender, religion, sexuality, and ethnography.