NAVA condemns political capitulation to bullying and calls on politicians to defend cultural value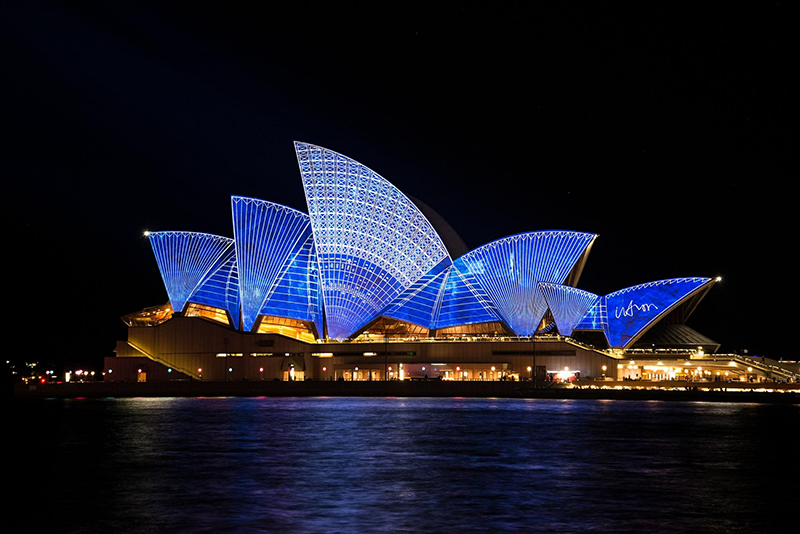 The National Association for the Visual Arts condemns the capitulation to bullying that has resulted in the Sydney Opera House being forced to advertise a horse race against policies that ensure compliance with its world heritage status.
This decision concerns me deeply," said Esther Anatolitis, Executive Director of NAVA.
"A new horse race that has chosen the marketing approach of self-declared icon has bullied the CEO of the Sydney Opera House live to air, with a local broadcaster threatening to cost her her job.
"The Sydney Opera House is the home of Australian artistic excellence and attracts millions of visitors from across the country and across the world. Projection on the Sydney Opera House sails is programmed under guidelines that honour artistic work.
"Past use of the sails to promote sporting events via ads and logos have conflicted with the Sydney Opera House's values, policies and UNESCO World Heritage framework – and have proceeded only because of government insistence.
"In this case, the NSW Government is insisting that a gambling event be allowed to exploit the sails as a billboard after Sydney Opera House CEO Louise Herron was bullied live to air.
"Alan Jones is a broadcaster and racehorse owner with a minor share in the Sydney radio audience who has been found guilty multiple times of defamation, contempt of court, cash-for-comment, misleading climate change denial, racial vilification and misogyny in broadcasts that lack any journalistic evidence base. In other words, he is a paid professional bully.
"To see both Gladys Berejiklian and Scott Morrison capitulate to bullying is disappointing and un-Australian, setting a dangerous precedent for how public decisions are made.
"Part of the role of the artist is to stand up to attacks on culture – to speak up with a courage that even a premier and prime minister lack.
"I commend Louise Herron's leadership and that of the Sydney Opera House board. They have consistently championed values recently reaffirmed by the Australian Institute of Architects and the over 100,000 Australians who've signed petitions and taken action to date.
"The Sydney Opera House's UNESCO World Heritage Status is earned by respecting values that protect it from private commercial exploitation to ensure it remains a public treasure for generations to come.
"Public value is not something that's determined by the biggest gambler.
"Australian taxpayers expect our cultural institutions to be protected as public value for all and not commercial gain for the few."
ENDS