NAVA responds to South Australia's shift in arts policy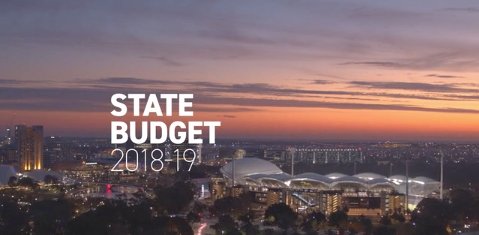 The South Australian Government has announced efficiency cuts to the public service including the arts as part of a major savings drive.
NAVA applauds the commitment to the National Aboriginal Gallery and the $1m to artists, while expressing concerns about the bigger changes, calling on the need for a whole-of-government approach.
The SA State Budget will cut $4.9m from arts institutions and programs, including the dismantling of Arts South Australia in 2018-2019, and aims to save a further $31.9m from the sector over four years through to 2022.
"For some months we've been hearing concerns from NAVA Members and colleagues in South Australia," said NAVA Executive Director Esther Anatolitis, "concerns about the unexplained dismissal of Arts SA head Peter Louca and the discontinuation of his Executive Director position; the relocation of the SA Film Corporation, the Adelaide Film Festival and the Jam Factory to the Department of Industry & Skills; and the relocation of the History Trust of SA and youth arts companies Carclew, Patch Theatre Company and Windmill Theatre to the Department for Education.
"It remains unclear what the future will be for the arts, Indigenous and multicultural portfolios.
"A rare opportunity faces the SA Government: to commit to an ambitiously whole-of-government approach to arts and culture. NAVA looks forward to working with Premier Steven Marshall and his team on ways to strengthen the arts as part of this holistic approach.
"An integrated approach to the arts – whether as cultural practices, creative industries or key drivers of economic innovation – is essential to the state's future.
"The Arts Industry Council of SA is holding a State Budget briefing forum on Thursday 13 September at 5:30pm at ACE Open. I encourage the SA Government to meet with the Arts Industry Council of SA both before and after that event."
ENDS