NAVA welcomes Ros Abercrombie as Executive Director of Regional Arts Australia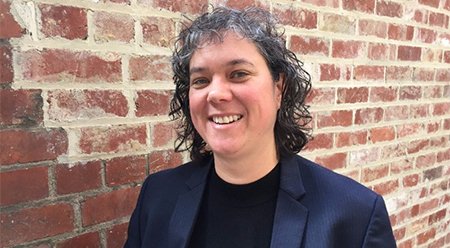 NAVA today welcomes transformative leader Ros Abercrombie as the new Executive Director of Regional Arts Australia.
"I'm so thrilled about this news. Ros leading RAA is good news for regional artists, leading us in important new directions," said Esther Anatolitis, Executive Director of NAVA.
Ros Abercrombie has over twenty years' experience in community engagement, place design and artistic direction. Her work positions regional arts in a comprehensive context that considers social, environmental and civic factors with care. Ros fosters excellent relationships all over Australia, and regularly consults to urban and regional councils on arts and cultural programming.
Ros is also one of the country's most accomplished festival directors, with a string of impactful events to her credit including the Shepparton Festival, Tasmania's Taste Festival, Golden Plains Shire's On The Map, and City of Whitehorse's Illuminate, as well as the massive New Year's Eve and six Moomba festivals in Melbourne.
Most recently Ros directed Artlands Victoria, whose program she grounded via a close and respectful relationship with the Dja Dja Wurrung community, led by the framework and values of the Dja Dja Wurrung Country Plan.
"Ros has a rigorous and strategic approach to regional arts leadership," said Esther.
"Artists, regional and peak bodies across the country will welcome Ros's ethical, collaborative approach to reinvigorating Regional Arts Australia.
"I very much look forward to working closely with Ros to champion contemporary arts across Australia."
ENDS