Proposed overhaul of the ABN system
Treasury is currently seeking feedback on possible changes to the ABN system.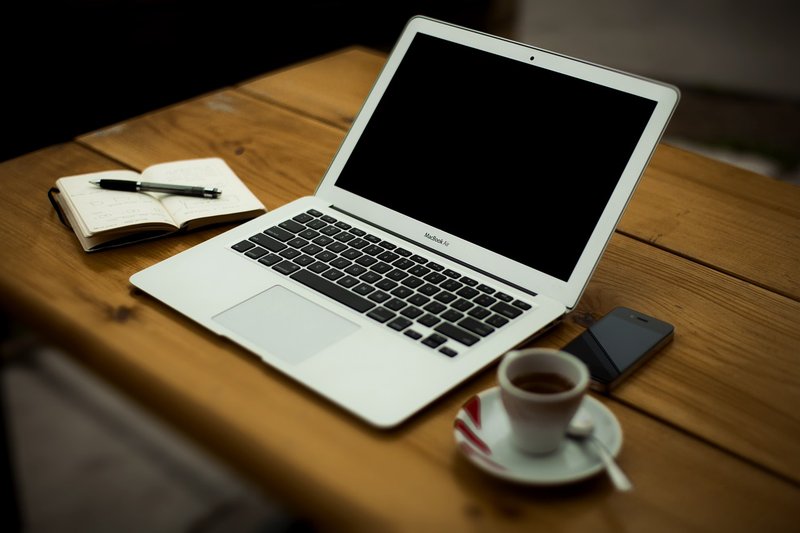 In the 2018-19 Budget, the Government announced that it will consult stakeholders on the best way to strengthen and modernise the Australian Business Number (ABN) system. While some changes might be helpful, NAVA is concerned that much of this proposal may be detrimental to artists and some arts workers operating as sole traders.
The ABN system was originally introduced in 2000 to provide a unique identifier for businesses to use when dealing with government, and to support the introduction and administration of the Goods and Services Tax (GST).
In January 2005, after a successful campaign led by NAVA, the Australian Tax Office (ATO) issued the Public Taxation Ruling: carrying on business as a professional artist (TR 2005/1). This Ruling provides clear income tax entitlement guidelines as to who can be regarded as a professional artist rather than a hobbyist in order to claim their art business expenses against all forms of income, whether from their art practice or any other income source. Currently, having an ABN is a key component of being recognised as a practicing professional artist. If you do not have an ABN then you are considered to be operating your practice as a hobby.
There are currently around 7.7 million ABN registrations, with over 860,000 new ABNs issued in the last two years. In 2017, the Black Economy Taskforce found that the ABN system is being used by participants in the black economy to provide a false sense of legitimacy to their business.
Increasingly, people working as employees are incorrectly told that they are independent contractors and required to have an ABN and submit invoices. Some employers do this as a way to cut down their own costs, devolving their legal responsibility of paying tax and superannuation for their employees. It is referred to as sham contracting.
The Tackling the Black Economy: Designing a modern Australian Business Number system consultation paper published by Treasury on 20 July 2018 in regard to the ABN system includes:
concerns of the entitlement to an ABN
the introduction of new conditions such as being required to register for GST regardless of the amount of the ABN holder's annual turnover
the introduction of renewal periods for ABNs and subsequent renewal fees
new fines for non-compliance of ABN obligations including tax returns.
NAVA is concerned that by adjusting ABN entitlement rules and imposing conditions on ABN holders, the impact will be felt by artists and arts workers operating as sole traders, instead of by the employers who avoid responsibility for employee entitlements by operating 'sham contracting' that these changes are aiming to prevent.
You can submit responses to this consultation up until 31 August 2018.
The consultation paper published by Treasury contains 18 questions for public comment. The deadline for responses is 31 August 2018.
Submissions should be lodged electronically as an attachment to blackeconomy@treasury.gov.au. For accessibility reasons, they request that responses be sent via email in a Word or RTF format. An additional PDF version may also be submitted.
You do not have to reply to each question. Here are some dot points to help with your submission:
Having an Australian Business Number (ABN) allows you to conduct business as a sole trader or partnership which is currently considered to be a signifier of being a practicing professional artist or arts worker rather than a hobbyist.
Having an ABN is important to professional artists because the practitioner is considered to be 'in business', and therefore other businesses with whom they deal will not be required to withhold 46.5% of any payment as required under Pay As You Go (PAYG). As well as being able to claim business expenses.
Making the application process for ABNs more complicated is likely to penalise more honest people in business than those abusing the system.
Most professional artists carry on their business as sole traders. As part of Tax Ruling TR 2005/1, the Courts recognised that a person can be carrying on a business in a small way.Currently you can obtain an ABN and choose to register or not register for the GST if your business income is below $75,000 per annum.
Some practitioners may have decided not to register for GST based on their overall income position; their unwillingness to undertake the necessary paperwork; their preparedness to absorb the GST component of materials, equipment, and other items related to the production of their work, including the GST component of any commission fees charged by the gallery/retail outlet (the full amount of these costs can be claimed as professional expenses at the end of the financial year).

Current advice from the ATO and the ABR is vague and ambiguous for people trying to determine the difference between a contractor and an employee. The advice given to employers and potential employees/contractors can also be conflicting, with the employer's voice having more weight than the employee/contractor.
ABN holders are currently required to keep their contact details up to date and submit annual tax returns, even when making a nil income.
Notification should be sent via mail, email and by phone with a set time period in which to respond to in order to stop the cancellation of an ABN.
A simple online process would allow ABN holders to keep their contact details up to date as well as confirm their compliance with conditions and obligations.
ABN holders should be offered a step process with sufficient time to renew before penalty. Reminder notices should also outline the penalties of not renewing on time, and any reason for penalty should also be made clear.
Even a small fee can impact a low-income earner's ability to sustain their business. The establishment of ABN renewal fees should take this in to account.
If ABN renewal fees are to be introduced, sliding scale rates should be implemented for different sized entities to ensure that smaller businesses with lower turnovers pay fees that are proportionate to their business size. Not for profit and charity organisations should be exempt from ABN renewal fees.