Australian artists are calling for our political leaders to Invest in Artistic Courage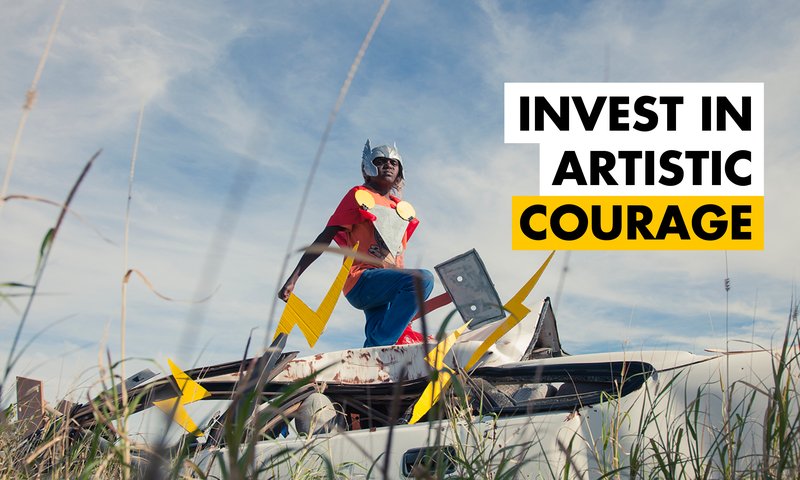 At noon today Perth time, or 3:00pm AEDT, NAVA launched its advocacy campaign for the federal election at the Perth Institute of Contemporary Arts (PICA).
In response to artists' experiences, challenges and advice, NAVA identified a set of priorities spanning First Nations arts and culture, artists' careers, artists' rights, sector development and national policy.
As well as policy priorities for the next term of government, NAVA released an Advocacy Toolkit to make it as easy as possible for its 50,000-strong community of Members, subscribers, colleagues and social media friends to lend your voice.
At this critical time, an ambitious investment in artistic courage is crucial to sustaining artists' careers, developing the contemporary arts sector, and advancing a healthy democracy.
NAVA Executive Director Esther Anatolitis says, "Australia needs ambitious arts policy that invests in artistic courage. We need the voice of the artist to inform, invigorate and inspire the national political conversation.
"Now, more than ever, Australia needs to support its arts sector because artists define what is possible. A nation that invests in artistic courage is a nation with the confidence to face unknown challenges and create a bold vision for the future," adds Ms Anatolitis.
Image: Warakurna Superheroes #5, 2017 © Tony Albert, David C. Collins, Kieran Smythe-Jackson / Copyright Agency, 2019.