Industry News April 2019
Latest industry news from the visual and media arts, craft and design sector, April 2019.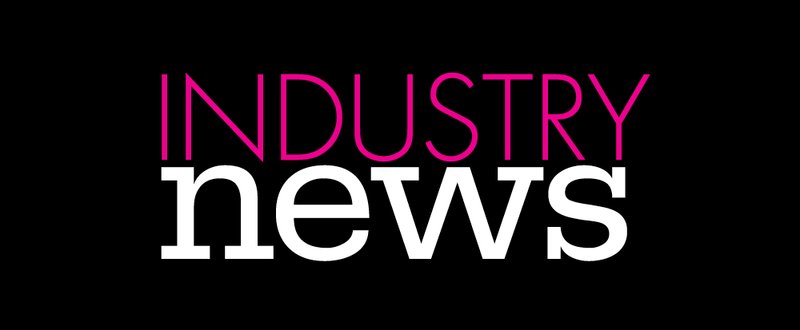 Prime Minister Scott Morrison has announced the federal election will be held on 18 May 2019. NAVA is calling on all parties to invest in artistic courage.
The 2019-2020 federal budget has dedicated an excessive half a billion dollars towards the expansion of the Australian War Memorial.The budget falls short on committing to a much needed additional $25 million and $2 million per year for the Australia Council and Regional Arts Fund respectively, that the arts industry has advocated for. See NAVA's coverage of the federal budget here.
The National Gallery of Victoria Architecture Commission has announced its 2019 winners, contemporary artist Yhonnie Scarce along with architecture studio Edition Office for their work In Absence. The work invites audiences to think through long-standing histories of Aboriginal design, construction and agriculture pre-dating European invasion.
Frances Barrett, Giselle Stanborough and Sally Rees have been awarded the Katthy Cavaliere Fellowship. Each recipient will receive $100,000 to develop a significant body of work to present across Sydney, Melbourne and Hobart.
Melbourne-based artist Laresa Kosloff is the recipient of the $20,000 Guirguis New Art Prize.
Justine Varga has been awarded the Dobell Drawing Prize valued at $30,000, for her work Photogenic Drawing.
Wendy Teakel has been awarded the Sculpture at Scenic World 2019 Major Award for her work Cycle. The award includes a $20,000 cash prize.
ACMI's interactive exhibition Wonderland has been awarded the 2019 GLAMi Best in Show award, in addition to the GLAMi Exhibition Media or Experience: Immersive Category Award.
FELTspace are excited to announce the recipients of the 2019 Graduate Award Program. Craig Glasson, Roy Ananda Angelique Joy, Aaron Schuppan Nancye Turnbull, and Tamara Baillie will take on mentorships with returning industry mentor Andrew Purvis (Exhibitions Curator, Adelaide Central School of Art).
The 2019 Federal Budget shows no new funding commitments to the Australia Council or Regional Arts Fund, despite 7.1 billion dollar surplus for 2019-2020, and calls from the arts sector to invest in Australia's artists.
The budget includes a small 8 million dollar, one time commitment to national collecting institutions, and 10 million dollars to support digitisation plans over four years for the National Library. The budget will also commit 1.5 million dollars to developing a new light show for Dark Mofo to support Tasmanian tourism, and 22 million dollars to support the work of the Bundanon Trust.
Opposition Leader Bill Shorten has announced that if elected in the upcoming federal election, $120 million will be granted to MONA towards tourism funding and proposed MONA developments.
The Victorian government is launching a review into Federation Square, following the rejection of proposed Apple flagship store by Heritage Victoria. The review will look into financial and governance arrangements with Federation Square, and seek to explore urban design visions for the square by Victorians. Plans for ACMI redevelopment and construction of a new entry point to Town Hall Station offers an opportunity to envision the future of the cultural precinct.
The NSW Creative Industries: An Economic Snapshot has been released this month. Report highlights include findings that New South Wales' creative economy is the largest, most dynamic and diverse in Australia. In addition to this, the report found that industries service exports are growing faster in NSW than at the national level, and faster in comparison to other NSW service exports. The number of creative professionals living in regional New South Wales has further increased.

Recent findings by the Australian Bureau of Statistics show that Australians aged 15 and over participated in cultural activities such as music, singing, dancing, writing, sculpting, painting or photography at a rate of 31.4%. Women aged 15 and over had a higher participation rate than men of the same age, and people in the 15-24 age group had the highest participation rate out of any age group. During the twelve months prior to 2017-18, most Australians aged 15 and over attended at least one cultural venue or event (82.4%).
ACMI and Swinburne University have formed a four-year partnership initiative which will explore the possibilities of creative practice and art-technology informed research, and expand on strengths in media, film, animation and design for both partners.

Sharna White is the new contact at the Arts Law Centre of Australia's (Arts Law) Artists in the Black program. Bibi Barba left the organisation in late April to focus on her art practice.
Jennifer Bott AO has been reappointed as Chair of the Board of Bundanon Trust until 2022.
Regional Arts NSW has taken on new appointments to its board, including Julie Briggs as Chair, Paul Scott-Williams as Deputy Chair, and Board members Patrick Healy and Dr Travis Holland.
Deborah Pollard has been appointed as the Program Manager of Performance Space.
Regional Facilities Auckland is pleased to announce Kirsten Paisleyas Director of Auckland Art Gallery, following her appointment over the past three years as Deputy Director for the National Gallery of Australia.

Sally Smart and Terri Janke have been appointed to the Council of the National Gallery of Australia.
Yorta Yorta/Gunditjmara artist Josh Muir has been announced as the recipient of the Going Solo: First Nations 2019, an exhibition at Bendigo Art Gallery which allows for the development of a significant body of work by artists within regional Victoria.
Biennale of Sydney has welcomed Josephine Casman, Morry Schwartz AM and Chris Wirasinha to the Board of Directors.

Earlier this month at the National Art School, the Biennale of Sydney announced the first thirty-three artists and collectives who will be involved with the 22nd Biennale of Sydney, which will be presented in 2020. Artistic Director Brook Andrew has shared the title of the exhibition, NIRIN, meaning 'edge' in Wiradjuri.
Bron Belcher has been welcomed on board as Senior Producer for Next Wave, following her work for Next Wave Festival 2018 in the role of Associate Producer.
We note the passing of celebrated artist and activist Kunmanara Williams. Williams died at 56, only two weeks prior to the opening of The National 2019: New Australian Arts at the Museum of Contemporary Art Australia. He was renowned for his memorable and political repurposing of postal mailbags, and leaves behind a great legacy.

Lauraine Diggins OAM has passed away, aged 73. Earlier this year, Diggins was awarded the Order of Australia Medal in recognition of her contributions to the museum and gallery sectors.
At the age of 90, Adelaide-based painter Brian Seidel has passed away. Seidel was trained by Jeffrey Smart and five-time Archibald winning artist Ivor Hele, and created many set designs during his career for South Australian Theatre, ballet, opera and drama.
Joyce Evans, known for her work as a photographer, art historian, curator and lecturer amongst many things, has passed away at 89.