Industry News August 2019
Latest industry news from the visual and media arts, craft and design sector, August 2019.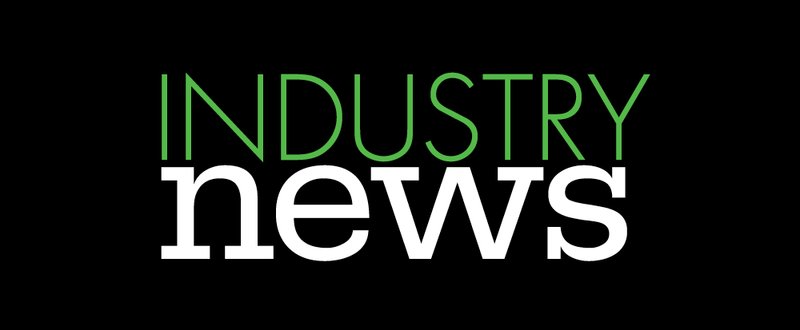 Yolngu artist Djambawa Marawili has received the Telstra Art Award, $50,000.
Artist Mez Breeze has received the Marjorie C. Luesebrink Career Achievement Award. Following the previous winners of the award, Breeze intends to pass the monetary award onto a scholar working within the artists area of work, Kate Gwynne.
The top prizes for the 2019 Northern Beaches Art Prize have been awarded to Jackson Davies and Jennifer Everett. Other winners include Katika Schultz, Alison Billing, Guy Morgan, Henry Evans, and Nina Reynolds.
Blak Douglas has received the $50,000 Kilgour Portrait Prize.
The finalists for the 2019 Arthur Guy Memorial Painting Prize have been announced. The artists are: Kylie Banyard, Natasha Bieniek, Marion Borgelt, Angela Brennan, Kirsty Budge, Daniel Butterworth, Zhong Chen, Nadine Christensen, Leo Coyte, Greg Creek, Fernando do Campo, Mark Dober, Juan Ford, Helga Groves, Stephen Haley, Gregory Hodge, Kez Hughes, Jennifer Joseph, Dena Kahan, Adam Lee, Belem Lett, Richard Lewer, Dane Lovett, Jordan Marani, Karla Marchesi, Rob McHaffie, Moya Mckenna, Jahnne Pasco-White, Victoria Reichelt, Noel Skrzypczak, Michael Vale, Judith Van Heeren, Craig Waddell, Megan Walch, Amber Wallis and Darren Wardle.
The shortlist for the 2019 Incinerator Art Award has been announced. The shortlisted artists are: Corinna Berndt, Aidan Calabria, Aaron Claringbold, Stuart Cook, Fayen d'Evie, Anna Seymour & Andy Slater, Leslie Eastman, Will Foster, Amala Groom, Lee Harrop, Victoria Hempstead, Fiona Hiscock, Department of Homo Affairs, A Published Event, Kenneth Lambert, Jordan Marani, pvi collective, Ashley Perry, Drew Pettifer, Louis Pratt, Ralph Rogers, Yul Scarf, Aemmon Sheehan, Jacqui Shelton, Damien Shen & Robert Hague, Julie Shiels, Slippage, Bobby Minh Tran, Lilli Waters.
Sheida Sabetraftar has been announced as the recipient of the CAPO Emerging Artists' Prize.
Sally Robinson has received the $30,000 2019 Portia Geach memorial Award.
Sonya Rankine has been awarded the $5,000 Don Dunstan Foundation OUR MOB Emerging Artist Prize.
Reko Rennie has been announced as the recipient of the $70,000 Artbank + ACMI Commission.
Penelope Hunt and Alan Constable have been awarded the $15,000 Martin Kantor Portrait Prize by the Ballarat International Foto Biennale. Yichen Zho was also announced as the winner of the $10,000 Alane Fineman New Photography Award.
The 40 finalists for The Lester Prize were announced this month.
Former NAVA Board member Dr Terry Wu received the Emerging Philanthropist Award at the 2019 Creative Partnerships Awards this month.
The Woollahra Small Sculpture Prize, now in its 19th edition, has announced the 43 finalists for prizes across four categories, valuing $24,000.
The winners of the 2019 Young Archie Competition have been announced. They are: Matthew Chen, Callum Macgown, Celeste Hang, and Aysha Huq.
David Darcy has been named the 2019 ANZ People's Choice winner for the Archibald Prize.
The shortlist for the $23,500 Perth Royal Art Prize has been revealed.
The arts sector has called for the Minister for the Arts to increase funding to Australia Council, following the rejection of two thirds of the organisations who applied for multi-year funding.
The federal government has announced $20.8 million in funding to support over 90 Indigenous art centres and organisations, as part of the 2019-20 Indigenous Visual Arts Industry Support (IVAIS) program.
The government announced $1 million to tour sixteen exhibitions country-wide, as part of the National Collecting Institutions Touring and Outreach program.
A new report, 'Shifting the Balance: cultural diversity and leadership in Australia's arts, screen and creative sectors' was launched by Diversity Arts Australia this month. The research, the first of its kind in Australia, examines the level of cultural diversity amongst the 1980 leaders of Australia's top 200 arts, screen and cultural organisations.
Country Arts SA will be undergoing a restructure that sees six full-time job made redundant in the Port Adelaide office, whilst establishing new roles in regional areas to the equivalent of four full-time positions. This decision has been met with criticism by Shadow Arts Minister Jayne Stinson.
Phil Thick has been announced as the new Chair of the Board of the Chamber of Arts and Culture WA. Thick will be taking over the role from current Chair, Helen Cook.
10 arts organisations in Victoria will be taking part of the Fair Play: Equity, Inclusion and the Creative Industries, an initiative that seeks to better reflect the diversity of the Victorian community within the creative arts sector.
Copyright Agency's Cultural Fund has announced more than $500,000 in grant support for 25 projects, in the first round of 2019 funding.
Australian Cultural Fund says goodbye to outgoing ACF Manager Aneke McCulloch.
Australia Council has recently shared their new five year strategy, Creativity Connects Us, which will inform the organisations corporate plan between 2019-2023.
Arts Law Centre of Australia farewells General Manager Mary Egan, who has worked for Arts Law for 16 years.
Director of The Lock-Up art space Jessi England has announced that she is stepping down from the position, and will be taking up a position at the National Gallery of Australia.
The 2019 Primavera artists have been announced, including Mitchel Cumming, Rosina Gunjarrwanga, Lucina Lane, Aodhan Madden, Kenan Namunjdja, Zoe Marni Robertson and Coen Young.
Claire Richardson is set to take on the position of Executive Director of the Australian Centre for Contemporary Art.
TarraWarra Museum of Art has appointed Stacie Piper as First Peoples Curator. TarraWarra Museum of Art has also announced Nina Miall as curator of the TarraWarra Biennial 2020.
The NSW Government has announced that work on the Sydney Modern Project at the Art Gallery of New South Wales will commence shortly, following the announcement of Richard Crookes Construction as the selected contractor.
Sarah Schmidt has moved on from Hamilton Gallery, following four years as Director.
Fremantle Biennale has announced its program for 2019, from 1-24 November.
South Australian Living Artists Festival began earlier this month, a festival which celebrates the practice of more than 8,000 living artists.
A new festival in Blacktown (NSW) has been announced, which will take place across August and September. Magnify festival will see the commission of eight new works, as well as collaborations with over twenty artists from the Western Sydney region.
Melbourne Art Foundation has announced Emily Cormack as the Melbourne Art Fair Artistic Director in 2020.
Justine Youssef is NAVA's new Professional Practice Coordinator. Justine was recently awarded the 10th annual John Fries Award for her performative, video and installation work Under the table I learnt how to feed you. Justine's practice is site-responsive and attentive to her origins in South-West Asia, her work is rooted in research into moments and places which allow her to move through questions surrounding neo-colonial rhetoric, feminist lenses, and diasporic and material exchanges. This year she is participating in the Parramatta Artist Studios studio program, while working on the board of directors at Firstdraft. She is also a founding co-director of Pari, a new ARI dedicated to contributing to the cultural life of Western Sydney.
Industry News August 2019