Industry News January 2019
Latest industry news from the visual and media arts, craft and design sector, January 2019.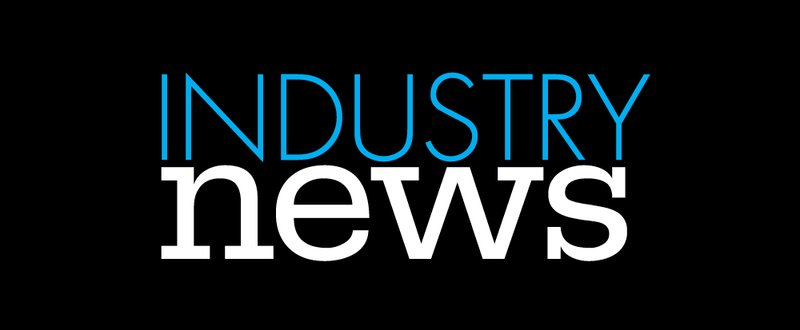 Ms Banduk Mamburra Marika, NT received an Order of Australia for distinguished service to the visual arts, particularly to Indigenous printmaking and bark painting, and through cultural advisory roles. Karen Quinlan, ACT was also recognised in the Australia Day Honours list for her significant service to the visual arts and to higher education.
The 2019 Carriageworks Resident Artists are: Eugene Choi, Sarah Contos, Dean Cross, Cherine Fahd, Tina Havelock Stevens, Kate Mitchell, JD Reforma andWrong Solo (Agatha Gothe-Snape & Brian Fuata), will be new artists in residence, with Tony Albert continuing his residency for the Solid Ground studio, and Nell in the Public Art studio.
Karla Dickens was the recipient for the Copyright Agency's Cultural Fund, Fellowship for a Visual Artist of $80,000.
Presented by Brunswick Street Gallery, the Fifty Squared Art Prize 2019 winners have been revealed.The first prize winner receives $2,500 and the runner up will be granted a solo exhibition at Brunswick Street Gallery. The winners include Alysa McHugh, Stavros Messinas, Alex & Ruv Menirovsky, Ellen Vince Moin, Ellen Vince Moin and Ro Noonan.
The Australia Council has announced the recipients of it's latest funding round of $6.6 million to almost 200 projects. Some of the recipients include SJ Norman, Fayen d'Evie, Guy Ben-Ary, Allan Giddy, Vyvienne Abla, Jay Emmanuel and Lauren Berkowitz as well as experimental arts festival, Next Wave.
The shortlisted artists for the 2019 Sidney Myer Fund Australian Ceramic Award are Julie Bartholomew; Stephen Bird; Greg Daly; Lynda Draper; Juz Kitson, and Isadora Vaughan.
Sam Gold and Kate Bohunnis have been announced as the recipients of the George Street Studio Residencies. The George Street Studios residency, a new initiative between Helpmann Academy and George Street Studios, will begin in January.
Jaq Grantford has been awarded the $7,500 People's Choice Award in the 2018 Black Swan Prize for Portraiture for the portrait "Tootsie".
M16 Artspace has announced this year's winners of the M16 Drawing Prize. They are Waratah Lahy, 5 days at Jigamy Farm, Tony Curran, Wiggly Grids and Frances Feasey, Night Watch.
Museums & Galleries Queensland have announced the winners and finalists of the 2018 Gallery and Museum Achievement Awards (GAMAA). Some of the winners and finalists are:
Projects: Organisations with Paid Staff WINNER: Logan Art Gallery, Logan City Council for Public art and heritage trails FINALISTS: Miles Historical Village Museum for What War Meant to Miles – Heroes, Hardships and Heartfelt Stories, and Sunshine Coast Council for From the Mountains to the Sea; Sunshine Coast Stories
Engagement: Organisations with Paid Staff WINNER: Bundaberg Regional Galleries for Our Town: Children's Perspectives on Community Through Meaningful Arts Engagement FINALISTS: Logan Art Gallery, Logan City Council for Making Arts Accessible program and Scenic Rim Regional Council for Fires on Top of Mountains.
Yorta Yorta artist Janet Bromley is the winner of the $10,000 Koorie Art Show Creative Victoria Award for Excellence in Any Media.
Denis Beaubois has been named the first Create NSW & Museum of Contemporary Art Australia 2019 NSW Visual Arts Mid-Career/Established Fellow, receiving $30,000.
The Marshall Government has engaged Mr Tony Grybowski, the former Chief Executive of the Australia Council for the Arts, to lead the development of a new Arts Plan for South Australia. He will be working with strategic consultant, Graeme Gherashe and a team of experts.
The Museum of Contemporary Art Australia (MCA) has announced the appointment of Michael Hawker AM to the Museum's Board of Directors.
The Museum of Applied Arts and Sciences (MAAS) welcomes five new trustees: David Borger, (Ms) Paddy Carney, Kellie Hush, Darren Steinberg and Eddie Woo for three year terms.
The Art Gallery of NSW Board welcomes back David Gonski AC as President of the Trust and visual artist Ben Quilty for further three year terms, with John Borghetti AO and Sally Herman joining for three year terms.
Dr Elie Hammam's appointment on the Australian Museum Trust has been continued for a three year term, with Maile Carnegie and Josephine Sukkar AM appointed to join the Board also on three year terms.
Auckland Art Gallery Toi o Tāmaki has appointed Gregory Burke to the role of Director. Burke will return to New Zealand in April to take up the position.
The Board of Castlemaine Art Museum (CAM) has announced the appointment of Naomi Cass as its new Gallery Manager.
The Art Gallery of NSW has appointed Miranda Carroll as Director of Public Engagement. Carroll comes to Sydney from LACMA – the iconic Los Angeles County Museum of Art – where she has been senior Director of Communications for eight years
Gallery Manager Emma Solomon has left Melbourne Gallery, Ten Cubed to pursue her career in Europe. She was with the gallery for five years. The gallery has announced that Christa Tom has been appointed as the new gallery manager.
Dr Mathew Trinca has been reappointed as Director of the National Museum of Australia (NMA) for a second five year term, commencing 17 February 2019.
Melbourne contemporary art space West Space has announced the appointment of Amelia Wallin to the role of Director.
The Bendigo City Council has appointed Gaye Harrington as the Acting Director of the city's art gallery, after the departure of Karen Quinlan, who ended her 23-year tenure at the gallery this past Friday to take over the top job at the National Portrait Gallery in Canberra.
The Australian Centre for Photography (ACP) is moving to a new gallery space on 21 Foley Street, Darlinghurst – a new tenant of one of City of Sydney's creative hubs. ACP will locate the premise for the next 18 month.
Melbourne's Flinders Lane Gallery (FLG) will relocate to a new gallery space at Level 1 of the iconic Nicholas Building, on the corner of Swanston St and Flinders Lane in March.
MONA in Tasmania has submitted it's application to expand and develop "Motown", a hotel complex for the museum.
Sydney Festival launched on 9 January with events and exhibitions in spaces across the city.
Next Wave is inviting artists from across Australia to form a government.
Samstag Museum of Art has announced Adelaide//International, a series of exhibitions by artists, Brook Andrew, Eugenia Lim, Lisa Reihana and Ming Wong. The Adelaide//International will be accompanied by a series of public programs on Saturday 2 March, the opening weekend of the Adelaide Festival.
Mona Foma ran 13 through to 20 January in Launceston, Tasmania. The festival's arts program included artists, Heath Franco, Rosie Deacon, Amanda Parer, Kenny Pittock, Robin Fox and many more.
NAVA warmly welcomes Wesley Shaw (Yuin) as Project Coordinator. Wesley is an emerging cultural leader who is undertaking a Masters of Curating and Cultural Leadership at UNSW Art & Design and is also an Indigenous Educator at the Art Gallery of New South Wales.

Sadly we farewell Laura Pike who is leaving her role as Professional Development Coordinator after two years to focus on her own practice. As well as establishing and managing the regular podcast NAVA: in conversation, and assisting Members on the phone, her development and delivery of professional development workshops, forums and on-line resources has been so important for so many artists.
Industry News January 2019