Industry News June 2019
Latest industry news from the visual and media arts, craft and design sector, June 2019.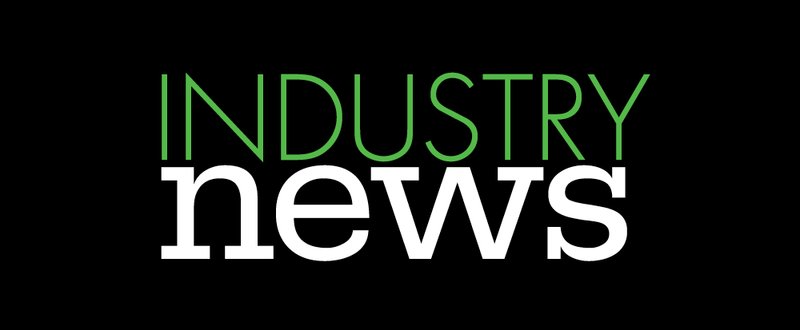 The 2019 Queen's Birthday Honour List honoured the following people for their contribution to visual arts: Penelope Clive, Victor Chapman, Sarah Follent, Katherine Anderson, Darryl Karp, Kathy Freedman, Barbara Campbell-Allen, Fiona Cochrane, Valda Cuming, Lisa Michl Ko-Manggèn, and Louise Saunders.

The Australian Federal Police conducted two raids earlier this month on journalists in relation to investigative journalism surrounding asylum seekers and military in Afghanistan.
Artists Rona Sissons, Janna Laforest, Juanita McLaughlin, Svetlana Stepanek and Yuri Shimmiyo are the recipients of the 2019 TAFE NSW Art Prize.
Betty Kuntiwa Pumani has been announced as the recipient of the Len Fox Painting Award, an acquisitive award of $50,000.
Joanna Braithwaite is the recipient of the Ravenswood Australian Women's Art Prize, valued at $35,000.
Copyright Agency has awarded WA artist Alana Hunt and NSW artists Thom Roberts and Lisa Sammut grants from the Cultural Fund's IGNITE grants program.
The $5,000 All Connections to Unley Art Prize 2019 has been awarded to Emma Young, for the work 'Park Pair'.
Bruce Esplin AM has been awarded Life Membership for Regional Arts Victoria this week, in recognition of serving for the Regional Arts Victoria for nine years.
Deakin Art Gallery has announced Kate Ellis as recipient of the $10,000 Contemporary Small Sculpture Award.
Dani McKenzie has been announced as the recipient of the 2019 $15,000 Bayside Acquisitive Art Prize. Fiona McMonagle was also awarded the $3,000 Local Art Prize.
Guildhouse, the Art Gallery of South Australia and the James & Diana Ramsay Foundation are pleased to announce that Troy-Anthony Baylis is the recipient of the Guildhouse Fellowship.
The 2019-2020 Victorian Budget has been released, including a budget of $225.5 million for the creative sector.
NSW Minister for the Arts Don Harwin announced that the NSW government would provide $871 million to the arts, as part of the 2019-2020 budget. In late June, he also announced substantial changes to the Create NSW Arts and Cultural Funding Program that claim to have been introduced as the result of consultation and feedback. The announcement has raised many questions across the sector.
Artist Parents have released the results of their recent survey 'Culture of Silence – a report on parenting in the art word', which found that over 60% respondents said that their experience of galleries and art spaces was one of feeling unwelcome (for children, families and parents).
Regional Arts Australia have released the publication 'Collaborating with Regional Communities', which contains guidelines and tools for good practice, and achieving rewarding partnerships and collaborative efforts for communities in rural, regional and remote Australia.
NAVA has welcomed two new Board members this month: Genevieve Grieves, and Wesley Enoch. Grieves has been elected as Aboriginal and Torres Strait Islander Representative. NAVA also farewelled Amala Groom and Terry Wu from the Board.
Mark Crees has been appointed Group Manager of Cultural Strategy for the City of Parramatta. Crees will be responsible for implementing and developing upon the City of Parramatta's Arts and Culture Strategy.
Robert Reason has been appointed as the second Museum Director of the David Roche Foundation House Museum.
Perth Institute of Contemporary Art welcomes the appointment of two new staff members: Jesse Oliver, who will step into the position of Engagement Programs Producer, and Brittany Green as Assistant Producer of the PICA performance program.
Jessica Bridgfoot has been announced as the new Director of Bendigo Art Gallery.
David O'Halloran has been appointed as Senior Curator at Latrobe Regional Gallery.
Hamish Sawyer has stepped down from his position as Curator at Caloundra Regional Gallery after three years.
The National Gallery of Victoria has released over 30,000 high-resolution images from their archive for the purpose of non-commercial and educational use as part of the Open Access Program.
Victorian Minister for Creative Industries Martin Foley has announced a team of twenty leaders in the arts to assist in creating Victoria's arts strategy. In July, the four year art strategy will become available for public consultation via the Creative Victoria website.
Jamie Lea has moved into the role of Creative Director for the 2019 Shepparton Festival, after six years of serving on the Board for Shepparton Festival.
A new $5 million cultural precinct has opened in Hobart as an initiative of Dark Lab (part of MONA) and private developers. The cultural precinct opened in anticipation of the opening of Dark Mofo 2019.
NAVA's Professional Development Coordinator, Wesley Shaw, has accepted a full-time role as Assistant Program Producer of Aboriginal and Torres Strait Islander Art at the Art Gallery of NSW. His last day at NAVA is 27 June 2019.
Southern NSW artist Peter Batey died recently in a car accident, age 86. Batey was an arts administrator, playwright and festival director.