Industry News November 2019
Latest industry news from the visual and media arts, craft and design sector, November 2019.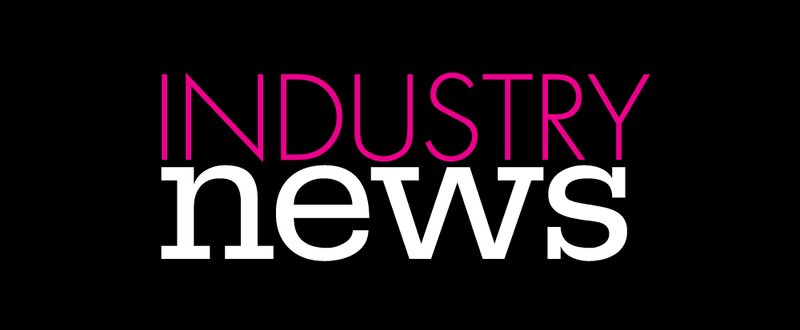 Record-breaking spring temperatures have sparked the worst bushfires we've seen across the country. NAVA wishes our Members and their communities every strength through this ongoing extreme fire emergency.
Digital artists, Dr Adam Nash and Dr John McCormick, have been awarded the 2019/20 Australian Antarctic Arts Fellowship. Together, they are known as Wild System.
Western Australian artist, Danielle Freakley, has been awarded the $80,000 Copyright Agency Visual Arts Fellowship to make a virtual ­reality piece, "Imagine Your Friends", which will be exhibited in a solo exhibition at the performance space HERE Art Centre in New York.
The winners of the Victorian Craft Awards have been announced. They are: David Ray, Anton Gerner, Mehrnoosh Ganji, Kait James, and Lisa Waup.
The 2019 Fisher's Ghost Award recipients have been announced. The winners are: Kuba Dorabialski, Rhonda Banks, Samuel Massey, Dennis Golding, Min Wong, Kai Wasikowski, Peter Gregson, Xeni Kusumitra.
Polly Wells has received the $2,000 Coffs Harbour Regional Gallery's Still Salon People's Choice Award.
what has won the $150,000 2019 Doug Moran National Portrait Prize for his painting of Robert Forster from The Go-Betweens.
Shivanjani Lal has received the 2019 NSW Visual Arts Emerging Fellowship of $30,000.
Shivanjani Lal also received the $3,000 Carstairs Prize for socially engaged practice. An additional highly commended prize of $1,000 was awarded to Laura Jade.
Joel Adler has won the Allens People's Choice Prize, $5,000, and Kids' Choice Prize, $5,000, for their Sculpture by the Sea reverse periscope sculpture Viewfinder.
Actor and artist Liam Nunan is the winner of the $50,000 Richard Lester Prize for Portraiture 2019, for his portrait of fellow actor Jonny Hawkins. The $10,000 Tony Fini Foundation Artist Prize was awarded to Lori Pensini from Boyup Brook WA for her portrait Banksia grandis—love begets love.
Michelle Zuccolo has received the $20,000 Rick Amor Self Portrait Prize 2019 for her self-portrait, Augury.
Tay Haggarty has received the Jeremy Hynes Award of $10,000 and will receive mentorship to produce a solo exhibition at the IMA for mid 2020.
The Minister for Indigenous Australians, Ken Wyatt has said he wants greater penalties for private art dealers or "carpetbaggers" exploiting vulnerable and elderly Aboriginal artists.
The most recent VicArts Grants round has provided $1.2 million in funding to forty projects. A total of 390 applications were received, meaning a 10% success rate for all applications received.
NSW Minister for the Arts Don Harwin has announced a new partnership with the Museum of Contemporary Art which includes $30,000 in financial support from Create NSW for a mid-career or established visual artist to undertake a self-directed professional development program or significant opportunity and an additional project or acquisition commission from the MCA up to the value of $20,000.
The University of New South Wales (UNSW) Council has reappointed Mr David Gonski AC as Chancellor of UNSW Sydney for another four-year term.
The Giving Attitude report recently released by Creative Partnerships Australia shows that private sector support in Australia support for the arts has increased from $221 million in total between 2009-10, to $608 million in 2017.
Patrick Healey has stepped into the position of General Manager at Regional Arts NSW.
Syrie Payne has been appointed the role of Manager at the Australian Cultural Fund.
Steve Mayhew has been appointed General Manager of Punctum, artist-led Live Arts organisation based in Castlemaine, Vic.
Anne Loxley has been appointed as the new Executive Director of Information + Cultural Exchange (ICE).
Brigid Noone is standing down as Director of Fontanelle at the end of December 2019. Fontanelle will continue in its current form, coordinated by Jennifer Swan and Anika Havey.
The Regional Arts Fund has awarded $1.1 million to 71 projects across regional Australia. The full list of recipients can be found here.
Construction works on the Sydney Modern Project have commenced, which will be an expansion that almost doubles the Art Gallery of NSW's space. The development is due to be completed in 2022.
Wagga Wagga has been announced as the host city for Artstate 2020, a celebration of excellence in Arts and Culture in Regional NSW presented by Regional Arts NSW and Eastern Riverina Arts.
OzAsia Festival has been named the winner of Major Festivals and Events at the South Australian Tourism Awards.
NAVA farewelled Soo-Min Shim from our Membership and Communications Team who is leaving to travel and pursue other opportunities. As well as supporting NAVA's Membership through enquiries for almost two years, Soo-Min is an arts writer and recently co-facilitated NAVA's What's Fair at Firstdraft and Developing Arts Criticism event at PARI. This month she has published an article reflecting on new forms of expansive writing that have emerged outside of the mainstream.
This month we welcome Georgie Cyrillo to the NAVA team as Membership and Office Administrator. Georgie was the Operations and Cultural Fund Coordinator at Screenrights and is currently working on Make Light, an independent project which is both a series of site specific art installations and an advocacy project seeking to encourage conversation, openness and some humour around issues of mental health.
Industry News November 2019