Industry News October 2019
Latest industry news from the visual and media arts, craft and design sector, October 2019.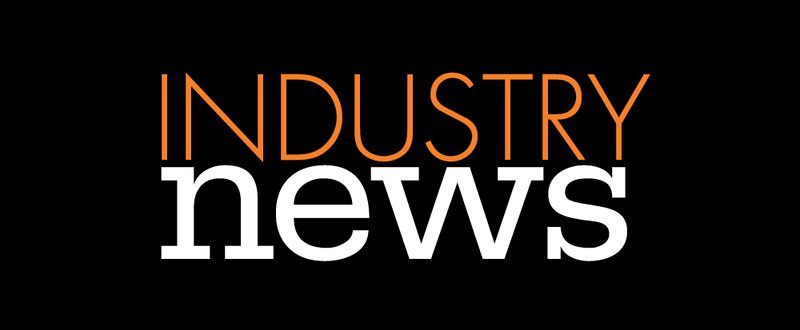 A new online accessible arts directory, CHOOSE ART, was recently launched. The platform allows for searching of arts programs, events and opportunity listings according to access, location and more.
The new National Performing Arts Partnership Framework has been agreed upon to replace the existing Major Performing Arts Framework, following the meeting of Cultural Ministers this month in Adelaide.
Nusra Latif Qureshi has been announced as the recipient of the $80,000 Bulgari Art Award.
The Rick Amor Self Portrait Prize finalists have been announced. The recipients are: Tom Alberts, Gregory Alexander, Tyler Arnold, Kate Beynon, Paul Borg, Max Bowden, Isobel Clement, Byron Copland, Yvette Coppersmith, Archer Davies, Mark Dober, Lisa Dottore, Graeme Drendel, Jennifer Fyfe, Liz Gridley, Tsering Hannaford, Shane Jones, Kate Kurucz, Kevin Lincoln, Terry Matassoni, Joshua McPherson, Matilda Michell, Michelle Molinari, Jim Moody, Surya Murali, Elizabeth Nelson, Anh Nguyen, Tom Parsons, Petra Reece, Peter Roccella, Jenny Rodgerson, Damien Skipper, Daniel Vukovljak, Li Zhou, and Michelle Zuccolo.
Chris Dolman has received The Fauvette Loureiro Memorial Artists Travel Scholarship, $28,000.
Merran Esson has been awarded the 2019 Woollahra Small Sculpture Prize, $20,000.
Ashley Perry has been awarded the $10,000 Boathouse Award at the 2019 Incinerator Art Awards.
Amala Groom has received the $3,000 Incinerator Gallery Award.
Museums & Galleries Queensland has announced the recipients of the 2019 Gallery and Museums Achievement Awards. The recipients are: Museum of Brisbane and Brisbane City Council, Logan Art Gallery, Logan City Council, Australian Age of Dinosaurs, Girringun Aboriginal Arts Centre, Ipswich Historical Society Inc, Craig Maher, Cairns RSL Sub-Branch, and Kokoda Hall Museum.
Warmun Art Centre have been awarded the 2019 Telstra Western Australian Social Change Maker Award.
Biennale of Sydney has announced the appointment of two new Board members: Johanna Featherstone and Rachel Verghis.
Kate Power and Marlee McMahon have been announced as recipients of the Anne & Gordon Samstag International Visual Arts Scholarship 2020.
David Darcy has received the ANZ People's Choice Award at the 2019 Archibald Prize exhibition at TarraWarra Museum of Art.
Morgan Jones has been awarded the $70,000 Aqualand Sculpture Award.
Rusty Peters is the recipient of the 2019 Telstra National Aboriginal and Torres Strait Islander Art Awards.
Artspace has announced the 2019 Visual Arts Emerging Fellowship finalists: Harriet Body, Amala Groom, Shivanjani Lal, Make or Break (Connie Anthes and Rebecca Gallo), Katy B Plummer, JD Reforma, Linda Sok, Leyla Stevens, Shireen Taweel and Jelena Telecki.
The New Countess Report has been released, which shows that while there has been significant progress in striving for gender equity across most art institutions and spaces, there has been a 3% decline in achieving balanced gender representation within state galleries and museums.
ACMI has announced a four year partnership with RMIT, marking a continued relationship between the two institutions since 2016, when RMIT was named as an ACMI Major Research Partner.
James Arvanitakis has stepped down from the position of Diversity Arts Australia Board chair. Debbie Lee will be stepping into the Chair role. Further appointments to the Board include Georgie McLean, Nareen Young, and Karen Soldatic.
Bundanon Trust have announced two new appointments. Mark Johnson has taken the position of Chief Operating Officer, and Holly Vale has been appointed as Development Manager.
John Kirkman will be stepping down from his position as Executive Director of Information + Cultural Exchange (ICE).
The Arts Law Centre of Australia has welcomed two new staff. Melinda Watson has taken on the position of Finance and Operations Manager, and John Waight joins the organisation as Artists in the Black Coordinator.
The participants for the National Gallery of Australia's 2019 Indigenous Arts Leadership and Fellowship program have been announced. The participants include: Shaun Angeles, Angelina Boona, Simon Carmichael, Troy Casey, Dave Gough, Aidan Hartshorn, Juanita Kelly-Mundine, Georgia MacGuire, Stacie Piper, Michelle Woody.
Marika Lucas-Edwards has been appointed as Head of Communications at the National Gallery of Australia.
The Tim Fairfax Learning Gallery and Studio was launched this month at the National Gallery of Australia.
Performance Space has appointed two new Board members: Agatha Goethe Snape and Brian Fuata.
Jacob Boehme has been appointed as Artistic Director of Geelong After Dark 2020.
Industry News October 2019