NAVA welcomes new Government with unprecedented national action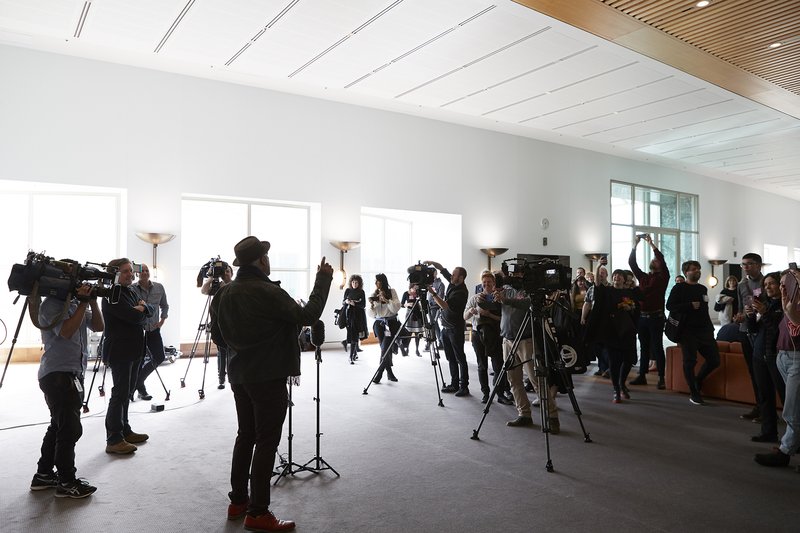 Today NAVA welcomes the newly elected Australian Government with an initiative to unite the contemporary arts sector around a sustained advocacy focus.
"After an election campaign in which clear proposals for arts and cultural policy dominated our conversations, now is the time for expert advocates to come together and guide responsible policy-making with a long-term view," said Esther Anatolitis, NAVA's Executive Director.
NAVA's annual Arts Day on the Hill brings advocates from all over Australia together at Parliament House for a focused week of meetings and actions to inform responsible policy for artist and sector development.
With thanks to the generous philanthropy of Daniel Besen, Arts Day on the Hill will be held in mid-August, during the first Parliamentary sitting week following the winter break, every year for three years. Dates will be confirmed once the new Parliament has confirmed its sitting calendar.
"Around the world creative industries are recognised as being essential to the growth of a modern economy," said Daniel Besen. "In Australia, the arts inject over 110 billion dollars into the national economy each year and employ roughly half a million people. We need to back ourselves in the arts, and equip our creative talents with the tools and resources they need to succeed. "NAVA's Arts Day on the Hill assembles the sector's most important voices, paves the way for a redoubled focus on NAVA's advocacy agenda, and ultimately, offers a blueprint to guide Australia's resurgence as the creative powerhouse we know it can be."
This initiative follows the generous philanthropy of the Balnaves Foundation in partnering with NAVA on three full-page ads in the Australian, encouraging voters to consider our cultural future.
NAVA leads policy, advocacy and action for a contemporary arts sector that's ambitious and fair. The three key pillars of our program focus on supporting artists, developing the industry and enriching the Australian culture. Arts Day on the Hill continues the work of August 2018's Future/Forward (held in Canberra at the NGA and Parliament House), and April 2019's Australian Cultural Policy: The Next Decade (held in Melbourne in partnership with Monash University's Masters of Cultural & Creative Industries), by engaging decision-makers in critical issues with expertise and urgency.
"Arts Day on the Hill will be the annual national focus that Australia's contemporary arts sector needs," said Esther. "As well as meetings and events in Canberra, there'll be ways for everyone to participate. We look forward to working even more closely with the Morrison Government, ensuring that elected members and decision-makers understand the value of the arts to our future, our economy and to all Australians."
Program partners, details on how to participate, and further advocacy actions will be released in coming weeks.
Image: Kamilaroi, Kooma, Jiman and Gurang Gurang artist Richard Bell addresses the press at NAVA's Future/Forward, 15 August 2018 at Parliament House ACT. Photo Zan Wimberley.