Industry News February 2020
Latest industry news from the visual and media arts, craft and design sector, February 2020.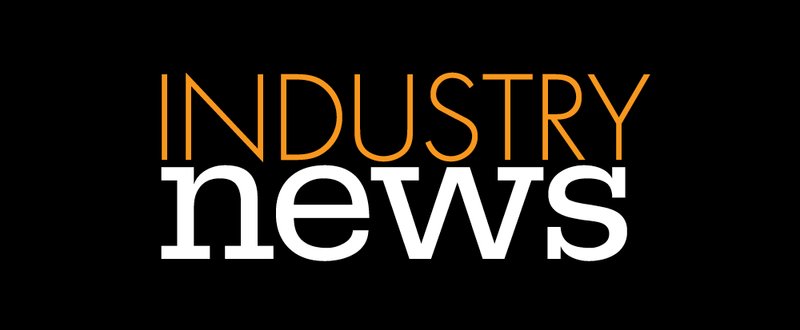 'Australia's largest unsanctioned art show' recently took the form of a guerrilla bushfire campaign where bus shelters across Sydney, Melbourne and Brisbane were hijacked by artists and activists wearing hi-vis vests. The act - captioned as 'Bushfire Brandalism' - featured forty-one artists who replaced advertisements with political artworks protesting the government and its handling of Australia's bushfire crisis. Seventy-eight posters were published in total, however only a few still remain.
Art Basel Hong Kong has officially cancelled its 2020 edition of the art fair due to the Coronavirus. This has occurred following weeks of speculation and uncertainty about whether the virus would force the cancellation of the region's most popular art fair, with the organisers concluding they were left with little option. Several Australian galleries scheduled to exhibit in the fair have been impacted by the decision, including: Sullivan+Stumpf, Fox/Jensen, Jan Murphy Gallery, Fine Arts Sydney, Yavuz Gallery, Starkwhite, and Gow Langsford Gallery.
Police are currently investigating a recent action on Melbourne's famous Hosier Lane. Nationally and internationally recognised for its street artwork, the laneway was paint bombed by a group in masks earlier this month. While branded as 'unacceptable' by the Lord Major of Melbourne, it has inadvertently sparked debate about the ownership of public art and the ephemeral nature of street art.
The Copyright Agency, in partnership with the Judith Neilson Institute for Journalism and Ideas have announced funding of $150,000 to support the publication of more arts reviews and criticism in The Australian, The Sydney Morning Herald, The Age, Brisbane Times and WA Today.
Kokatha and Nukunu artist Yhonnie Scarce has been announced as the recipient of the $60,000 Yalingwa Fellowship for her significant contribution to the field of contemporary art. The Yalingwa Advisory Group have honoured the artist stating that 'Yhonnie Scarce has made a critical contribution to the development of contemporary art practice locally, nationally and internationally through major public installations. Exhibitions and her mentorship of other Indigenous artists'.

Craft Victoria has announced this year's Fresh! Award winners: Anni Hagberg, Nikolina Brown, Gaia Maria Walicka, Casey Chong, Duncan Young, Anke Kindle. The Fresh! Awards celebrate the best graduating students from craft, design and fine art disciplines throughout the state.
The Australian Design Centre has announced Mavis Warrngilna Ganambarr as the tenth artist in the exhibition series, Living Treasure: Masters of Australian Craft. To support Ganambarr's research and development for the exhibition she has been awarded a $50,000 grant from the Federal Government's Visions of Australia program. The exhibition is scheduled to launch in late 2021 with a multi-state tour to follow. ADC has also been awarded a $100,000 project grant by Australia Council for the Arts to support its national exhibition touring program, ADC On Tour.
The inaugural Hatched Curatorial Fellowship has been awarded to emerging curator and writer, Miranda Johnson. Perth Institute of Contemporary Arts (PICA) announced a two-year partnership with the Minderoo Foundation to support Australia's most promising emerging artists through its Hatched National Graduate Show. The funding has supported the creation of a two-year Curatorial Fellowship which allows an emerging curator to work closely with PICA's exhibition team to develop and deliver this landmark graduate exhibition.
Performance and installation artist Barbara Campbell has received the Mordant Family/ Australia Council Affiliated Fellowship. Offered through the support of the Mordant Family, this opportunity enables Campbell to spend two months at the American Academy in Rome (AAR), where she will further develop a new body of work she commenced during her own crowd-funded trip to the AAR last year.
The National Portrait Gallery has announced finalists for the inaugural Darling Portrait Prize, a new national $75,000 prize for Australian portrait painting: Andrea Sinclair, Anna Minardo, Anne Middleton, Anthea da Silva, Ben Bickley, Betina Fauvel-Ogden, Caroline Zilinsky, Colleen Stapleton, Dagmar Cyrulla, Dalu Zhao, David Darcy, Dee Smart, Denis O'Connor, Elizabeth Barden, Gene Hart-Smith, Jana Vodesil-Baruffi, John Skillington, Jordan Richardson, Kate Beynon, Kathrin Longhurst, Kirsty Neilson, Liam Nunan, Megan Hales, Naomi Lawler, Narelle Zeller, Natasha Bieniek, Nick Kohler, Paul Newton, Sally Robinson, Sean Burton, Sean Hutton, Shirley Purdie, Sibone Heary, Todd Simpson, Tom Farrell, Vincent Fantauzzo, Warren Crossett, Wendy Sharpe, Yvonne East, and Zoe Young. The prize winner will be announced on the 5th March with the exhibition opening the following day.
The National Portrait Gallery has also announced forty-eight finalists for the National Photographic Portrait Prize for 2020: Andrew Baker, Benny Capp, Ben Mcnamara, Ben Searcy, Brenda L Croft, Cameron Neville, Charles Tambiah, Chris Budgeon, Chris Riordan, Christophe Canato, Dave Laslett, Christian Thompson, Elizabeth Looker, Elize Strydom, Fiona Wolf-Symeonides, Graham Monro, Greg Sheehan, Hugh Stewart, James Brickwood, Jason McNamara, Karen Waller, Kelly Champion, Klarissa Dempsey, Lauren Horwood, Lori Cicchini, Maite Robin, Maree Yoelu, Marg Briese, Marieka Jacobs, Martin Philbey, Michael Murchie, Mike Bowers, Natalie Finney, Nic Duncan, Rene Kulitja & Rhett Hammerton, Rob Palmer, Russell Shakespeare, Sam Biddle & Mohammad D., Sanjeev Singh, Sarah Rhodes, Sean Paris, Shea Kirk, Steven Lloyd, Suzanne O'Connell, Tim Hillier, and Vivienne Noble. The winner will receive over $50,000 worth of prizes and will be announced at the launch of the exhibition on the 13 March.
Australian artisan Jessica Loughlin has been announced as one of thirty finalist for 2020 edition of the LOEWE FOUNDATION Craft Prize. Each finalist's work will be exhibited at the Musée des Arts Décoratifs in Paris from 21 May to 12 July 2020. The finalists hail from 18 different countries and range from newly emerging artists to esteemed leaders in their fields.
The Fake Art Harms Culture campaign has intensified in a joint statement this month by Arts Law Centre of Australia, Indigenous Art Code, and The Copyright Agency. The three organisations have called for government officials to crack down on the makers and sellers of fake Aboriginal and Torres Strait Islander art and craft products. So far, the campaign has led to a House of Representatives inquiry and subsequent report, a Senate inquiry led by Senator Sarah Hanson Young, the introduction of two private member's bills to parliament, the successful prosecution of Birubi Art but the ACCC, and an immense increase in public awareness and engagement.
Australia Council for the Arts have found that arts and creativity can revitalise regional tourism and support local economies in their newly released research report, Domestic Arts Tourism: Connecting the county. The report suggests that arts tourism could be a major factor in rebuilding communities devastated by bushfires, revealing that Australians' seeking cultural arts experiences spend nearly double and stay longer in regional areas than other domestic tourists. The report further reveals that artistic and cultural offerings attracted more than 13 million intrastate visitors in 2018, particularly to regional and rural areas. Their research also found that cultural-seekers contributed about $14.3 billion to the tourism sector, with cultural festivals and workshops posing a tool to help reinvigorate Australia's bushfire-ravaged communities.
Australia Council for the Arts also released the Arts and Culture Governance Spotlight Report, in partnership with the Institute of Community Directors (ICDA). The report highlights the unique nature of our sector, but also provides an effective comparison and benchmark with other not-for-profit companies and organisations. The research validates our understandings of the current state of governance and directorship in the arts and highlights new insights about governance practices that we should respond to.
Dr Gene Sherman AM has received an honorary doctorate from the University of NSW for her service to art and design, and her commitment to education. She is the Founder, Executive Director and Artistic Director of the Sherman Centre for Culture and Ideas (SCCI), an organisation established in 2018 to facilitate discussion and generate ideas in fashion and architecture. Since emigrating to Australia at the age of 29, she has become a leading cultural figure through her commitment to the arts.
A team from the University of NSW Art and Design (Sydney) has secured a grant to develop new technologies to bring about improvements in the cognitive performance and resilience of troops in the Australian Army. The $523,000 grant awarded by the Human Performance Research network is part of the Defence Science and Technology's $730 million Next Generation Technologies Fund. This research project is one of nine studies selected in areas that cover cognitive augmentation, nutrition and gut health to the use of augmented reality, team training and resilience.
The Australia Council for the Arts announced Alice Nash as the new Executive Director of Arts Investment and Jade Lillie has been appointed the new Director of Sector Development.
Arts Access Australia announced the departure of their CEO Megan Shand.
The Australia Council for the Arts has also announced its next cohort of leaders to take part in their 2020 leadership programs. Among those included in the 2020 Arts Leadership program are: Ros Abercrombie (VIC) from Regional Arts Australia, Brett Adlington (NSW) from Lismore Regional Gallery, Kristy Ayre (VIC), Chunky Move (ACT) and Tina Baum (ACT) from the National Gallery of Australia, Kate Ben-Tovim (VIC) from Turning World, Samuel Cairnduff (TAS) from the Tasmanian Symphony Orchestra, Daniel Connell (SA) an Independent Artist, Rebecca Conroy (NSW) an Independent Artist and Scholar, Alana Culverhouse (WA) from Co3 Australia, and Tarragh Cunningham (QLD) from QAGOMA.
The HOME Bushfire Relief Art Auction Fundraiser, held on 12 February at the National Art School, has raised over $220,000, with over 1,000 attending in support. The money will be donated to Climate Council, Firesticks Alliance and WWF-Australia.
After almost ten years at the helm of Canberra Museum and Art Gallery (CMAG), Shane Breynard, has stepped down as director to focus on his PhD research at Australian National University.
Premier Steven Marshall has announced that the Aboriginal Cultural Centre at Lot Fourteen in Adelaide will open by 2023. The $235 million project will ensure the South Australian Museum's mostly stored collection of more than 30,000 significant Aboriginal cultural artefacts will be publicly displayed within three years.
This month marked the start of construction for Bundanon Trust's new gallery. Located in the Shoalhaven region on the New South Wales south coast, the Federal Government have announced that it will be providing additional funding of $300,000 to help improve the properties' resilience in wake of the bushfire catastrophe this summer. The gallery is due for completion by the end of 2021 in time for an early 2022 opening. It will welcome a purpose-built, 380-square-metre 'environmentally prepared gallery-of-the-future', which will be designed to ramp up the site's fire defences, complete with a safe storage facility. Costing $33 million in total, with $22 million supplied by the Australian Government and $8.6 million coming from the NSW Government, the new site will house an extensive art collection valued at $43 million.
Murray Art Museum Albury recently completed their year-long Culture Connect Pilot Program, funded by a $10,000 Museums & Galleries NSW Audience Development Fund grant. The pilot program was aimed at meaningfully engaging young people within Albury's new migrant and refugee communities through free monthly art-based programs. The project targeted people from Albury's communities from Nepali, Bhutanese, Indian, Thai and Skri Lankan backgrounds, however the largest uptake was from the Congolese community which is rapidly growing with many recent migrants from the Democratic Republic of the Congo, Kenya and Uganda.
The Tarnanthi: Festival of Contemporary Aboriginal & Torres Strait Islander Art recently announced that the 2019 festival attracted a record-breaking 561,927 people across the state – a 40% increase in attendance from the 2017 edition and generated more than $1.2 million in art sales, all of which go directly to the artists and art centres.
In celebration of 30 years since its founding, the Tandanya National Aboriginal Cultural Institute has introduced Tandanya Fringe 2020, the inaugural First Nations Fringe Hub in partnership with Adelaide Fringe Festival.
In response to our devastating summer that has effected so many, including the work and livelihoods of many artists, Art Month Sydney and the National Association for the Visual Arts are inviting donations to reinstate an Artists' Benevolent Fund so that artists can be offered some assistance in times of emergency.
Renowned Hunter Valley artist Maxwell Watters OAM has died aged 83. The self-taught painter's works are held in many private collection, as well as the National Gallery of Australia and the Art Gallery of NSW. Watters was known best not only for his artistic talent, but namely for his generous philanthropic nature, demonstrated by his major collection donation in 2004 to the Muswellbrook Shire – which appears in the Muswellbrook Regional Arts Centre – so that residents and visitors could enjoy the works of some of Australia's greatest contemporary artists.
Industry News February 2020