Industry News September 2020
Latest industry news from the visual and media arts, craft and design sector, September 2020.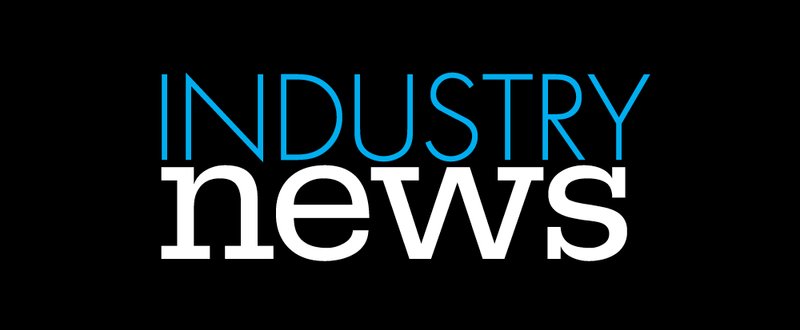 Leading Australian artists Janet Laurence, Caroline Rothwell, Jenny Turpin, Rena Shein and Lara Merrett announced they are partnering with the School Strike 4 Climate to create a large-scale protest barge on Sydney Harbour to demand climate action and commitment to renewable energy.
A painting by Pitjantjatjara artist Betty Muffler has featured on the cover of Vogue Australia. This is the first time in the title's 60-year history that an original artwork has featured on its cover.
Egyptian archaeologists have unearthed more than two dozen unopened ancient sarcophagi in a vast necropolis south of Cairo, estimated to have been buried more than 2,500 years ago.
Western Arrernte artist Vincent Namatjira won the prestigious 2020 Archibald Prize. He is the first Indigenous artist to win the non-acquisitive $100,000 prize in the Archibald's 99-year history. Tsering Hannaford was Highly Commended.
Sydney-based Wongutha-Yamatji actor Meyne Wyatt won the 2020 Archibald Prize's Packing Room Prize for his self-portrait. He is the first Indigenous artist to win any of the Archibald's categories in the prize's 99-year history, and received $1,500 as part of the award.
Filipino-Australian painter Marikit Santiago won the $40,000 Sir John Sulman Prize for 2020.
This year's $50,000 Wynne Prize was awarded to Western Aranda-Luritja man, Hubert Pareroultja.

Pepai Jangala Carroll was announced as the winner of the 2020 King's Art Prize, receiving an acquisitive $20,000 cash prize.
Sydney-based artist Emily Parsons-Lord won the Churchie Emerging Art Prize 2020, receiving a non-acquisitive $15,000 cash prize. Commendation Prizes were also awarded to Nabilah Nordin, Marina Pumani Brown, and Georgia Morgan.
Brisbane-based artist Dr Carol McGregor on the Australian Academy of the Humanities' 2020 John Mulvaney Fellowship, presented to Aboriginal and Torres Strait Islander early career researchers and PhD students to support them with their field work.
Year 11 student and refugee, Shukria Shukria Oruzgani, won the AMES Australia's One Planet Youth Art Prize.
Sydney-based (Fijian-born) artist Salote Tawale was awarded the 2020 Mosman Art prize. This is a $50,000 acquisitive prize and is Australia's oldest local government art award.
Artist Shivanjani Lal was awarded the 2020 Georges Mora Fellowship, which includes a $10,000 grant.
Debbie Taylor-Worley received the 2020 Windmill Trust Scholarship. This is the 23rd edition of the scholarship for regional NSW artists and consists of a $10,000 grant.
The Finalists for the 15th edition of the $30,000 Bowness Photography Prize were announced. Congratulations to Klari Agar, Belinda Allen, Sam Amar, Riste Andrievski, Emma Armstrong-Porter, Zoe Arnott, Robert Ashton, Narelle Autio, Reza Bagheri, Kate Baker, Charlie Barker, Chris Barry, Chris Bekos, Madeline Bishop, Tom Blachford, Paul Blackmore, Chris Bond and Drew Pettifer, Jesse Boyd-Reid, Jane Brown, Karen Burgess, Jane Burton, Danica Chappell, Ali Choudhry, Peta Clancy, Michael Cook, Nici Cumpston, Matteo Dal Vera and Michael Weatherill, Tamara Dean, Karla Dickens, Stephen Dupont, Louise Faulkner, Jacqueline Felstead, Anne Ferran, Ash Garwood, Amos Gebhardt, Tom Goldner, John Gollings, Philip Gostelow, Helen Grace, Lee Grant, Janina Green, Helen Grogan, Ponch Hawkes, Leila Jeffreys, Shea Kirk, Shivanjani Lal, Kelvin Lau, Honey Long and Prue Stent, Fiona MacDonald, Alister McKeich, Izabela Pluta, Greg Semu, Damien Shen, Slippage, Valerie Sparks, Cyrus Tang, Christian Thompson, Louise Whelan, Amanda Williams, and Anne Zahalka.
The Substation announced the 11 artists from across the globe selected for its Development program, with practices spanning music, sound design and choreography. Congratulations to Mimi Kind, Tilman Robinson, Dylan Sheridan, Nina Buchanan, Melanie Jame Wolf, David Murphy, Lee Serle, Michelle Heaven, Harrison Hall + Andrew Treloar, and Vija Thillaimuthu.
Four established artists from Western Australia were announced as the recipients of Regional Arts WA's inaugural Regional Artist Fellowships. Congratulations to Alana Hunt, Renee Schipp, Helen Seiver, and Monique Tippet. Each will receive $50,000, over two years, to strengthen their creative careers.
Western Australian artist Paula Hart has won the Commercial Category and 5th place in the People's Choice Award at the CODAawards 2020. This event celebrates projects that most successfully integrate commissioned art into interior, architectural, or public spaces across the world.
Mia Feasey won the prestigious 2020 Women In Design Award at the 2020 Good Design Awards.
In response to COVID-19, the $10,000 non-acquisitive 2020 John Fries Award winner announcement and exhibition has been postponed until 2021.
The Federal Government announced that more than $49 million will be invested into the Australian Indigenous visual arts sector as part of the Indigenous Visual Arts Industry Support (IVAIS) program. The funding will support 54 Indigenous visual art organisations, including art centres, art fairs, regional hubs, and service organisations.
The closing date for submissions to the Inquiry into Australia's creative and cultural industries and institutions is 22 October 2020.
The Federal Government launched a Consultation Paper that calls for submissions to assist the Government in developing an Indigenous Visual Arts Action Plan to support Aboriginal and Torres Strait Islander artists, reshape the future of the sector and its economic viability post-pandemic. The deadline for submissions is 18 December 2020.
The Federal Government announced its intention to move ahead with copyright reforms. The changes aim to provide a more flexible and adaptable framework that will better support the needs of Australian Copyright users to access content in an increasingly digital environment. The Arts Law Centre of Australia expressed their concern over these reforms suggesting that it will minimise the control creators have over their work, diminish their ability to make an income from their arts practice, will strip artists and creators of their rights and will devalue their work.
The Department of Communications, Cyber-Safety and the Arts announced that it will provide funding of $22.9 million to support eight cultural institutions in the federal budget. This includes the Australian Film Television and Radio School ($2.3m), the Australian National Maritime Museum ($2.0m), the National Film and Sound Archive ($2.5m), the National Gallery of Australia ($4.5m), the National Library of Australia ($5.4m), the National Museum of Australia ($3.9m), the National Portrait Gallery of Australia ($1.2m), and Screen Australia ($1.1m).
The Australia Council for the Arts released their discussion paper Re-Imagine: What Next? Which seeks input from artists and arts organisations across Australia to understand the impact of COVID-19 on the arts sector and figure out a recovery plan for the future of the Industry.
The NSW Government announced the allocation of $630,000 over the next three years towards Newcastle's cultural scene. The Newcastle Museum will receive $135,000 each year under Create NSW Local Government Authorities (LGA) Arts and Cultural Programs funding. Newcastle Art Gallery will also receive $75,000 each year.
It was announced that 32 arts and creative cultural organisations will receive a share in a $2.8 million boost as part of The City of Melbourne's Art and Creative Investments Partnership program aimed to support the city in its recovery post COVID-19.
The Victorian Government announced it is backing 10 of Victoria's celebrated creative organisations to take part in a six-month program, delivered by Diversity Arts Australia (DARTS), to become more inclusive, building a fairer and stronger creative sector for all Victorians. The organisations involved include: Arena Theatre, Malthouse Theatre, Poly-glot, Chunky Move, Songlines, Museums Victoria, Geelong Art Gallery, Heide Museum of Modern Art, Melbourne Fringe Festival, and Melbourne Writers' Festival.
The Victorian Government is supporting a six-month revitalisation project for around 40 of Melbourne's iconic laneways.
A new $10.2 million support and recovery package for artists and arts workers was announced by the South Australian Government. This will be delivered through new grant programs; support for regional arts, contemporary music and festivals; and investment to contribute to South Australian arts organisations' capacity to secure funding from the Federal government's $75 million RISE Program.
University Art Museums Australia has this month released their Survey Report (2017-2019) presenting aggregated membership data collected from 22 university art museums over the three-year period. The report depicts a vibrant group that is driving new scholarship, enriching education, engaging diverse audiences and nourishing Australia's cultural ecology.
The Western Sydney University (WSU) has published findings from a national survey on cultural tastes in Australia. The publication - Fields, Capitals, Habitus: Australian Culture, Inequalities and Social Divisions - details social patterns of engagement between Australians' with sport, media, the visual arts, music, literature and heritage.
Select key findings suggest that:

There are systematic aspects of inequality in contemporary society in relation to cultural tastes and opportunity.
Social backgrounds and culture play a pivotal role between classes, ethnicities, genders, age groups, metropolitan and rural areas, and Indigenous and non-Indigenous Australians.
There is a need for policy that enables equality of educational opportunities, and arts and cultural policies, with a stronger focus on public support for a wider range of Australian's cultural interests.
Many people in working-class occupations, clearly play little part in, or have little interest in, the publicly funded arts and culture sector and its offerings.
The degree to which people take interest in culture comes back to their education, but is also related to their parents' background.
Professor Ross Harley, Dean of UNSW Art & Design and UNSW Chair Arts & Culture has stepped down as Dean, however will continue his relationship with UNSW as Emeritus Professor.
Director Angela Goddard of Griffith University Art Museum was appointed Chair of University Art Museums Australia.
Director Alex Marsden of the Australian Museums and Galleries Association (AMaGA) has announced her resignation from her role.
Australian Performing Arts Market (APAM) has appointed Emma Calverley as their new Manager of Partnerships and Operations.
Philanthropy Australia (PA) announced the appointment of Jack Heath as its new CEO.
Guildhouse has welcomed visual artist Hossein Valamanesh and business leader Katie Sarah to their Board.
Information + Cultural Exchange (I.C.E) announced the appointment of Hannah Donnelly as Producer, First Nations Programs.
Sebastian Goldspink has been appointed as Gallery Coordinator of a new gallery, the Woollahra Gallery at Redleaf. Artists and curators are encouraged to submit an expression of interest to be in next year's exhibition program.
A new major public pavilion and sculptural landmark by Australian artist and architect Chris Fox was unveiled in Eveleigh's Village Square in Sydney, curated by Carriageworks commissioned by MIRVAC.
Director Kelly Gellatly of the Ian Potter Museum of Art at the University of Melbourne, announced her resignation after seven and a half years in the role.
Bendigo Art Gallery appointed Lauren Ellis as Curatorial Manager.
Curator Hetti Perkins, an Arrernte and Kalkaddon woman from Central Australia, was appointed curator of the National Gallery of Australia's 4th National Indigenous Art Triennial to open in late 2021.
In response to COVID-19, Melbourne Art Fair has rescheduled to 17-20 February 2022.
The Substation announced the expansion of its curatorial team for 2021, welcoming Emma Valente, Lawrence English, Nikki Lam, and Phuong Ngo.
Jason Karas was appointed as the new Chair of the Art Gallery of South Australia Board.
After lobbying efforts by Urapuntja Aboriginal Corporation (UAC) with the support of Desart, it was announced Utopia is to receive a new art centre.
The Powerhouse Museum announced it is working in partnership with the Westmead Institute for Medical Research (WIMR) to build a collection of medical and scientific material related to and responding to the COVID-19, to record the impact the pandemic has had on Australia.
Trevor Kennedy gifted 5,000 objects of historical significance dating back to the First Fleet, valued at $15 to $18 million, to the National Museum of Australia in Canberra.
Colin Walker was announced as the new Director of the Art Gallery of WA.
YIRRAMBOI, Melbourne's First Nations festival welcomed Sarah-Jane Bond and Natano Fa'anana to their team.
Melbourne Fringe Festival announced that it has supported 132 artists with $305,915 in grant funding.
The Castlemaine State Festival announced the recipients of its COVID-19 artist relief commissions program, WE ARE HERE, which focused on offering financial support to local regional performing and visual arts projects.
The 2020 SALA Festival announced that this year's edition had 8195 artists participating in over 668 exhibitions across Adelaide, regional SA and online. Alycia Bennett won the $7,000 City of Adelaide Incubator Award, Tom Borgas won the $5,000 Unitcare Services Digital Media Award, Amber Cronin won the $2,500 City Rural Emerging Artist Award, John Freeman won the $2,000 City of Unley Active Ageing Award, Makeda Duong won the Don Dunstan Foundation Award, Suzanne Close won the City of Onkaparinga Contemporary Curator Award, Juanella McKenzie won the $10,000 Country Arts Breaking Ground Award, and Roy Ananda was named SALA Featured Artist for 2021.
Colombian curator José Roca was announced as the Artistic Director of the 23rd Biennale of Sydney. It will be developed and realised by a curatorium including: José Roca, Paschal Daantos Berry, Anna Davis, Hannah Donnelly, and Talia Linz.
The 14th Darwin Aboriginal Art Fair announced that more than $2 million was generated in sales and over 44,000 people visited the event which was presented online for the first time.
In response to COVID-19, Waverley Council announced that Bondi Festival 2020 has been postponed to winter 2021.
This month, NAVA submitted an inquiry to the Education and Employment Legislation Committee in opposition to the unfair reforms proposed by the Higher Education Support Amendment (Job-Ready Graduates and Supporting Regional and Remote Students) Bill 2020. The Bill threatens to double the fees for the arts and humanities degrees, as well as increasing the average charges for Aboriginal and Torres Strait Islander students by 15%, women by 10% and regional and remote students by 5%, making it harder and more expensive for people to attend university affective as of 2021.
NAVA also submitted an inquiry to the Select Committee on the Aboriginal Flag to inquire into the current and former copyright and licensing arrangements for the Aboriginal Flag design. The inquiry raises questions surrounding who benefits from payments for the use of the Aboriginal Flag design and the impact on Aboriginal organisations, Aboriginal communities and the broader Australian community of the current copyright and licensing arrangements. It suggests options available to the Government to enable the Aboriginal Flag design to be freely used by the Australian community, including: negotiated outcomes with licence and/or copyright holders, the compulsory acquisition of licences and/or copyright, ways to protect the rights and interests of the flag's legally recognised creator Mr Harold Thomas, and any other matters relevant to the enduring and fair use of the Aboriginal Flag design by the Aboriginal and Australian community.
Quintessential Melbourne art figure, Dr Kate Daw, who was an acclaimed artist, educator, mentor, and was the Head of the Victorian College of the Arts, passed away earlier this month. Daw's multidisciplinary feminist practice included painting, sculpture, writing and curating, as well as a number of permanent public artworks. Her works have been shown extensively since 1992, both nationally and internationally, and was exhibited in significant exhibitions at ACCA, Ian Potter Museum of Art, Melbourne Town Hall, the 2014 Biennale of Sydney, Melbourne Now at the NGV, and various art fairs, just to name a few.
Industry News September 2020