SA Government donates $50,000 to Artists' Benevolent Fund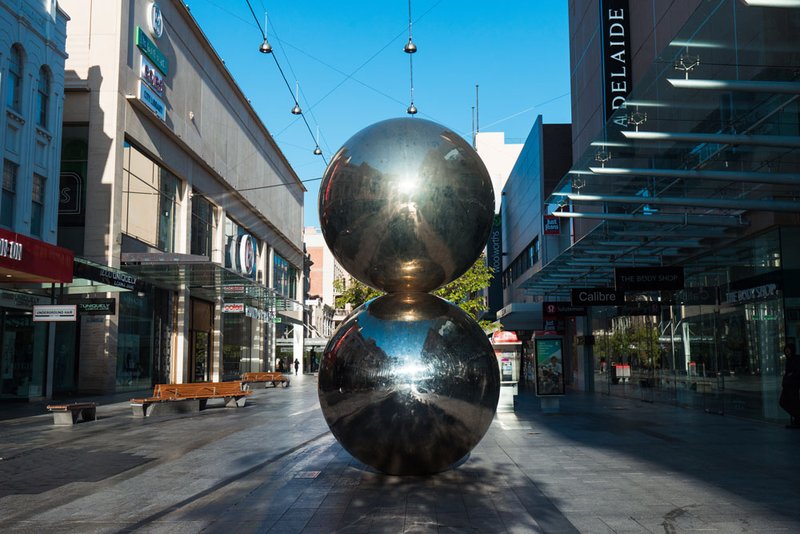 The Government of South Australia has made a $50,000 donation to the Artists' Benevolent Fund.
"The Arts and Culture sector is one of the industries hardest hit by the COVID-19 crisis," said Premier of South Australia, the Hon Steven Marshall MP, Minister for the Arts. "Many individual and independent artists have already lost their jobs, and our arts organisations are under severe pressure. We must support them.
"Alongside federal and state government individual income and business supports, initiatives such as the Artists' Benevolent Fund will be critical in sustaining our arts and cultural sector during this challenging time."
The Artists' Benevolent Fund provides one-off financial assistance to Australian visual artists in crisis as a result of fire, flood, storm, serious illness, major accident, declared state or national emergencies, or some other unexpected catastrophic experience. The Fund is administered by NAVA.
Sydney philanthropist Brett Kelly is spearheading donations through his ClubB50 initiative, in which 50 philanthropists each donate $5000 per year for ten years. NAVA is partnering with Art Month Sydney to fundraise for the Artists' Benevolent Fund, and internationally renowned artist Alex Seton is collaborating with artists across Australian on fundraising efforts. The City of Sydney has also pledged a substantial donation, to be announced in coming days.
"COVID-19 is the most debilitating disruption to our cultural life that most of us have ever known," said Esther Anatolitis, Executive Director of NAVA.
"Art creates our future. If our artists aren't supported at this crucial time, we won't have the courage, the good mental health nor the imagination to face that new future.
"The founder of the Artists' Benevolent Fund, the late Bert Flugelman, is well known to South Australians as the sculptor of the iconic works Tetrahedra (Festival Sculpture) (1974) at Adelaide Festival Centre, and Spheres (1977) – or "Mall's balls" to locals! – at Rundle Mall.
"I thank Premier Marshall wholeheartedly for his generosity, and for his leadership in ensuring that the South Australian arts industry is well supported at this critical time.
"Everyone is invited to donate to the Artists' Benevolent Fund – and of course, donations over $2 are tax-deductible. Head straight to nava.net.au and make your contribution to sustaining Australia's cultural life."
Media enquiries & interviews:
Leya Reid
Advocacy and Communications Manager
e: leya@visualarts.net.au