Urgent arts sector stimulus needed to secure the industry that inspires our healing nation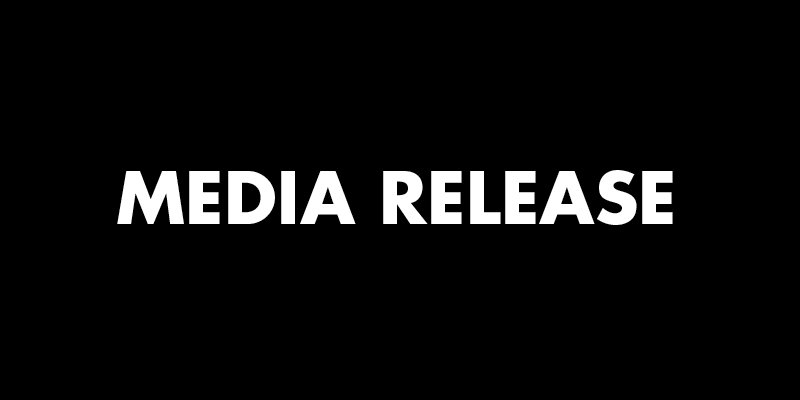 As Australia's cultural life undergoes its most devastating disruption in generations, urgent stimulus will be required to make sure that Australia's cultural industries survive COVID-19 to inspire a healing nation.
"As arts and cultural events across Australia announce their cancellations, affecting thousands of artists and millions of audiences, it's vitally important that we take care of ourselves and one another. And as we do so, let's not lose sight of what it takes for artists and arts organisations to create the experiences that inspire us", said Esther Anatolitis, Executive Director of NAVA.
"Visual arts programs, exhibitions and events across Australia have announced their cancellation or temporary closure – from TarraWarra Museum of Art's Opening Weekend in regional Victoria, to Dark MOFO in Tasmania, and Vivid Sydney in NSW. While the National Gallery of Australia remains open, the National Gallery of Victoria joins that state's major cultural institutions in closing until 13 April.
"Every cancellation you're hearing about has a tail that's thousands and thousands of working-hours long. Every cancellation means artists and organisations losing incomes, audiences, and the critical responses that they have earned.
"NAVA expects the total impacts on the $111.7bn creative industries to exceed $100m considerably. To put those abstract figures into perspective: last week a visual artist told me that she personally stands to lose $60,000 because of an event cancellation. Given that the average Australian artist earns less than $20,000 per year from their creative work, this loss amounts to years' worth of income.
"Devastating impacts are being felt across the arts industry, as well as across the various industries that rely on its success, such as the urban and regional hospitality industry.
"Australia's arts industry is already in a precarious condition as the result of public investment not having kept apace with industry growth, public policy not aligning with industry needs – and also, as a result of last summer's fires. Despite this, artists and arts organisations came forward at that catastrophic time to donate their work and their efforts in creating impactful fundraisers that collected millions of dollars for those in need. Now is the time to ensure that we don't lose that incredible talent and that courageous work.
"Today NAVA is calling for an urgently implemented stimulus package that artists and organisations can draw upon for both immediate and long-term support. This will mean offering significant funds at federal and state levels, as well as immediately topping up the Australia Council's grant-making capacity, to mitigate the devastating impacts.
"NAVA has released a survey to capture these impacts so that we're best placed to advocate for this important stimulus.
"I applaud the governments of Germany, Singapore, Taiwan and Denmark, the European Union, and Arts Council England, who have acted quickly to offer arts industry stimulus and immediately refocused grants programs.
"I applaud the Minister for the Arts Paul Fletcher and his team for already being in contact with the sector to determine how best to respond to immediate and longer-term sector needs. This is the kind of leadership we need at this time. All national peak bodies across all artforms are calling for urgent stimulus. There's a great deal of work to be done together.
"Among all of this action, we can't lose sight of the artists and organisations affected by summer's fires, storms and floods. In response to these disastrous events, NAVA has re-established the Artists' Benevolent Fund, which was founded in 1989 with a generous donation from artist Bert Flugelman, whose personal experiences of disasters would have left him destitute had it not been for the generosity of friends and colleagues in the art world. The climate emergency response must remain a priority for governments planning urgent stimulus. We all need to think and work differently in this era of catastrophic events.
"Today NAVA has also released an Industry Advisory Note on the steps artists and organisations can take to urgently re-assess the risks their programs face at this time.
"In terms of our own program and next steps: NAVA's biennial national gathering, Future/Forward, will not be presented this year. Arts Day on the Hill, Australia's national day of arts advocacy, will go ahead on August 15, with dozens of organisations and countless artists joining us in a massive national online program amplifying our Parliament House conversations. More about that next week.
"NAVA remains open for business with flexible arrangements around work location across March. We won't be travelling interstate across March nor April, and we will review this travel restriction in late April. NAVA already presents a range of programs and events online, including workshops, online courses, and our suite of professional practice resources.
"We remain in ongoing contact with state and federal ministries and government departments, state and national colleague organisations, and our counterpart organisations and colleagues overseas, working hard to make sure that the impacts on our sector are minimised and that the government response is rapid and effective."
NAVA encourages arts audiences to reconsider the ways in which we engage with the arts and to reconsider requesting refunds following cancellations.
"If you were planning to attend an exhibition opening that's been cancelled, please consider contacting galleries directly to enquire about purchasing a work. If you had tickets to an upcoming show, please consider not requesting a refund. If you're in a position to do that, you're making a direct investment in the future of Australia's arts.
"We also need to think adventurously about how we engage with the arts at a time where social distancing and self-isolation is vital to protecting our health and those more vulnerable to illness. There are so many ways to engage with your favourite artists, makers and thinkers online. NAVA's website – with our Artist Files, NAVA: In Conversation podcasts, and links to Members' work all over Australia, is a great start.
"At this devastating time for our health, our communities and our culture, we need to ensure that Australia's cultural industries survive and thrive, ready to inspire a healing nation."
Priorities for state and federal stimulus
Australia's arts industry is already in a precarious condition as the result of public investment not having kept apace with industry growth, public policy not aligning with industry needs – and also, as a result of last summer's fires, storms and floods. Despite this, artists and arts organisations came forward at that catastrophic time to donate their work and their efforts in creating impactful fundraisers that collected millions of dollars for those in need.
Action is required to ensure that the COVID-19 impacts do not devastate the arts sector.
NAVA is advocating for a range of urgent measures including:
Implementing an ambitious and well-funded stimulus package specific to the arts sector in response to industry advice;
Offering specific measures for artists and artsworkers whose work is itinerant or casual, including paid sick leave for those required to self-isolate;
Setting specific timeframes around national self-isolation and event restrictions, rather than indefinite restrictions, so that creative businesses can plan their work – for example, announcing a review date on public gathering, social distancing and travel restrictions;
Prioritising the payment of artists and freelance artsworkers on government- or philanthropy-funded activities that are no longer proceeding; encouraging all government funding bodies and philanthropic trusts to let funded organisations know that they will not be penalised for paying artists for cancelled work, and that organisations who have been unable to present funded programs will not be penalised when the time comes to acquit their grants;
Relieving organisations of reporting burdens to their government funding bodies across the next three months, to be reviewed towards the end of that period;
Implementing immediate and ongoing additional investment in the Australia Council that doubles the available funding pool for the Four Year Funding for Organisations program, which has already been assessed and due to be announced on 30-31 March, so as to invest in the capacity of those nationally-focused organisations best placed to build the capacity of the entire sector; Additionally, tripling the Australia Council's competitive funding pool budget, to facilitate timely stimulus;
Ensuring that the regional fire, storm and flood recovery needs are not forgotten at this critical time;
Offering a longer-term industry support package that includes specific initiatives and incentives to ensure the recovery of the arts sector across the coming year and beyond.
At this difficult time, please know that support is near:
Call Lifeline Australia on 13 11 14 or text the helpline on 0477 13 11 14
Beyond Blue has a comprehensive list of national help lines and websites
Jane Morey
Morey Media
t: 02 9929 9922
e: info@moreymedia.com.au
Urgent arts sector stimulus needed to secure the industry that inspires our healing nation