NAVA Members asked to join national survey
Image: ONE & ALL arranged on a smartphone by Ceri Hann.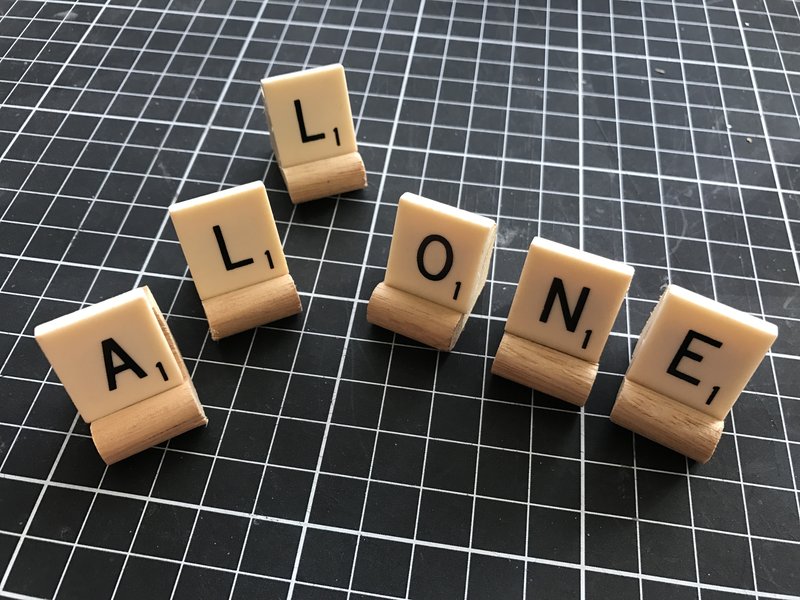 NAVA joins widespread calls for immediate government action to support artists, arts workers, and organisations impacted by the COVID-19 public health restrictions. Arts sector recovery requires significant amendments to all government Covid-19 Financial Assistance Wage Subsidy support packages announced to date, as well as a new Federal arts package which includes substantial, coordinated and sustained public investment.
Rescue packages are once again out of reach for many in our sector, with sole traders or small companies failing to meet eligibility criteria, and others falling through the cracks despite having lost work.

NAVA is working hard to support our Members and advocate for urgent measures from the Government, but we need to hear from you to understand and communicate the ongoing impacts on our sector. We are collaborating with I Lost My Gig to tally up the impacts of Covid-19 on your work, practice and income. Please take this survey – and share it far and wide.
We have written to the state and federal governments to ensure the visual arts, craft and design sector are not left out of vital financial support in this latest wave of lockdowns.
A new report published this week by Australia Institute's Centre for Future Work calls for a complete reboot of the arts and entertainment sector that positions the public at the centre of the policy discussion. NAVA welcomes this bold report and its much-needed recommendations for the government which would lay the groundwork for a vibrant future for the arts.
This report could not come at a more critical time. The findings strengthen NAVA's calls for the government to not only address the omissions in the current rescue packages but to use this moment to demonstrate commitment to the future of the arts industry.
Art inspires and creates our future, even more so in times of crisis. Your stories play an important role in helping us reflect, understand and navigate our strange and uncertain experiences. It's now time for state and federal governments to not only ensure the arts sector has access to economic support, but to also design support packages with industry advice, that build resilience and confidence for artists and art workers across the visual arts, craft and design sector.
Be kind. Be safe. Be well. We stand by you.
With love,
the NAVA team
At this difficult time, please know that support is near: