$10,000 Carstairs Grant open for applications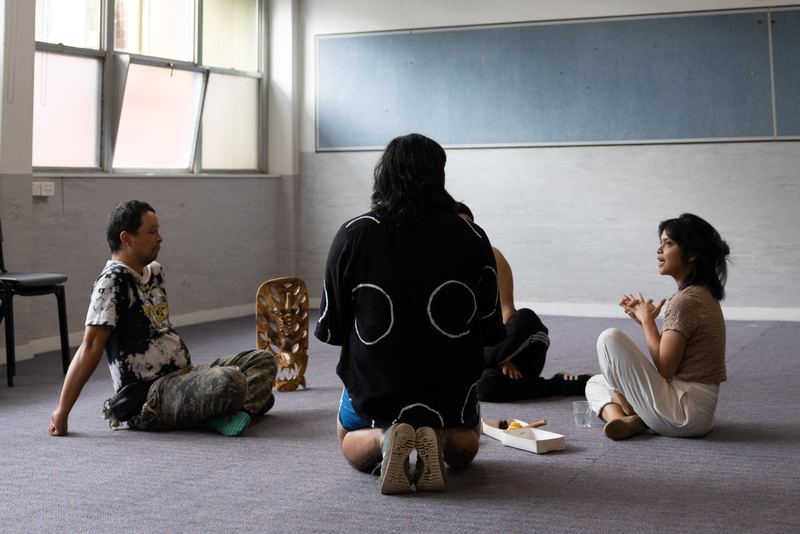 Image: 2021 Carstairs Grant recipient Saluhan, Dialekto Unholy Balikbayan Workshop 2022. Photo by Sharni Hodge.
Today NAVA announces the $10,000 Carstairs Grant has opened for applications.
The Carstairs Grant aims to support socially-engaged art projects that embrace participatory and collaborative experiences, and bring participants into active dialogue with the artist/s in order to involve audiences beyond the art community. The grant is intended to contribute to artwork production costs to assist the successful applicant/s to develop and present new work.
In recognition of ongoing public health concerns and the challenges they can pose to participatory experiences, proposals may, but are not required to, consider the digital and virtual space as a valid and essential arena for collaborative artistic endeavour.
Applications for the 2022 Carstairs Grant close on 30 October 2022. 1 x $10,000 scholarship will be awarded. To read the Terms and Conditions, view previous winners, and apply, visit visualarts.net.au/nava-grants
2021 Carstairs Grant winner and Artistic Collective of Filipinx/o artists, Saluhan, used the grant to support Dialekto, a series of free artist-led workshops in visual arts, performance, music, and storytelling at Siteworks and Footscray Community Arts in March to May 2022.
On receiving the grant Saluhan said, 'Receiving the Carstairs Prize in 2021 enabled us to realise our Dialekto project in-person and online, pay our artists, and enhance the overall reach and visibility of Saluhan as a Filipinx arts collective. We connected with other communities of colour through artist-led workshops, screenings, and events at Siteworks and Footscray Community Arts, leading to new projects, collaborations, and residency opportunities for the collective in 2022 and 2023. We are extremely grateful to NAVA for providing this essential platform to us and for their commitment to championing socially-engaged and multidisciplinary arts practices like ours.'
Named after the Carstairs, the grant drew its name from an eccentric blend of writers, poets, painters, pianists, and illustrators who immigrated to Australia from Fife, Scotland in the 19th century.
The Carstairs Grant is funded by a private donor and administered by NAVA. Providing this kind of philanthropic support can be a source of great satisfaction in making a valuable contribution to supporting living Australian artists. For more information about how you can make a tax-exempt donation to set up a new program shaped to your ideas and named for your family, legacy or artistic focus, please contact NAVA via nava@visualarts.net.au.