$10,000 Windmill Trust Scholarship applications now open for Regional NSW Artists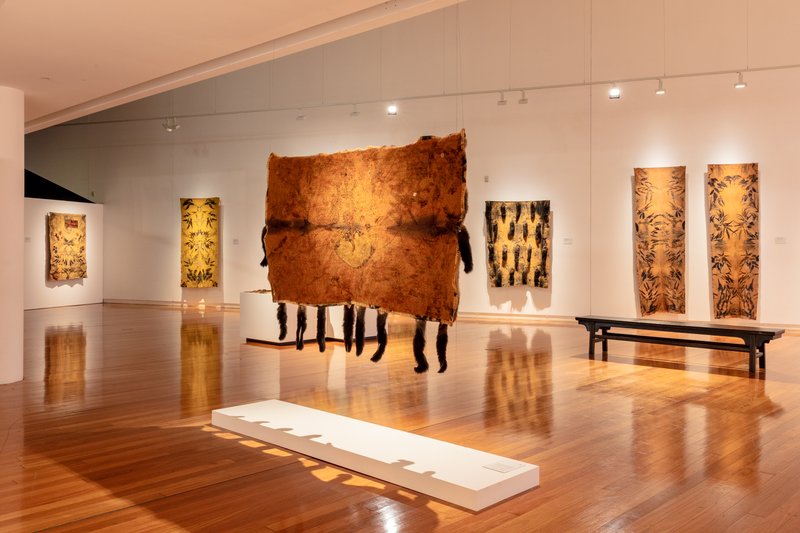 Image: 2022 Windmill Trust Scholarship recipient Juanita McLauchlan. Installation view of gii mara-bula/ Heart hand also at Wagga Wagga Regional Art Gallery. Photo by James Farley.
ID: Woollen blankets dyed amber and yellow with plants printed on the surface hang from the ceiling in an exhibition room. On the centerpiece in the middle of the room, brushtail possum fur hangs off the bottom of the blanket.
The Windmill Trust, together with the National Association for the Visual Arts (NAVA), is pleased to announce that the 2023 Windmill Trust Scholarship for Regional NSW Artists has opened for applications.
2022 recipient and Wagga Wagga resident Juanita McLauchlan said, 'The Windmill Trust Scholarship meant everything to me. It allowed me to travel back to my Grandmother's Gamilaraay country to hear for the first time many stories silenced through fear and denial and find the truth of things long hidden.'
'I also completed my first major solo exhibition at the Wagga Wagga Art Gallery and purchased ethically sourced possum skins from New Zealand to combine with my contact printed vintage woollen blankets to test the potential of both materials for telling my stories on a grand scale.'
This award opens up avenues for regional artists seeking to further their professional development, exhibition opportunities, deepen research or change direction in their practice with a $10,000 scholarship.
'Each year we are inspired and amazed by the talent of artists living and working in NSW rural and regional areas. Their commitment to excellence in their practice, their awareness and sensitivity to their environment give us all new ways to understand the world,' said Julia Harvey from the Windmill Trust.
Established by Primrose Moss in 1997 in memory of her sister artist Penny Meagher, the Windmill Trust Scholarship was born out of a desire to offer support to Australian visual artists living outside metropolitan areas to advance their careers. This will be the 26th year of this unique opportunity for artists in regional areas throughout New South Wales.
'The Windmill Trust Scholarship is a valuable and transformative opportunity for talented artists in the regions and has been shown to propel careers forward,' said Penelope Benton, NAVA's Executive Director. 'This year's recipient will join an esteemed alumni of artists across the state.'
Applications for the 2023 Windmill Trust Scholarship for Regional NSW Artists are now open and close 23:59 AEST Sunday 3 September 2023. 1 x $10,000 scholarship will be awarded.

Applications can be made online at: www.visualarts.net.au/nava-grants
For further information on the Windmill Trust and previous winners of this award visit: www.windmilltrust.org.au