Tony Albert
Tony Albert (b. 1981, Townsville, Australia) weaves together personal and collective histories to create his unique assemblage works.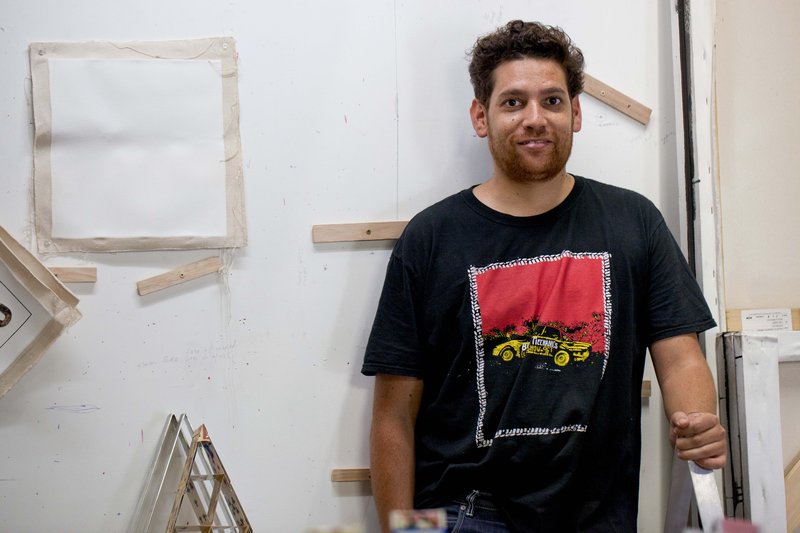 Tony's major installations "A Collected History" (2002 - 2010) and "Rearranging Our History" (2002 - 2011) have been exhibited at the Tel Aviv Museum of Art, Israel and National Art Museum of China in Beijing, respectively. Both large wall installations, these works included hundreds of re-worked pieces of found "Aboriginalia", a term Albert coined to describe objects that feature naïve portrayals of Australian Aboriginal people and their culture. He is well represented in public collections within Australia including the National Gallery of Australia, Art Gallery of New South Wales and Gallery of Modern Art – Queensland Art Gallery in Brisbane. In 2013, the Singapore Art Museum will present his "A Collected History" and the Art Gallery of New South Wales will present a new major wall installation as part of their Level 2 Contemporary Projects.
Tony chats to NAVA about what it means to be a contemporary artist in Australia today "Art is important because it challenges the way we think, it gives us new perspectives and different ways of seeing the world, seeing other people, seeing the periphery."
Photo by Joan Cameron-Smith in the artist's studio.