Windmill Trust Scholarship Winners
The National Association for the Visual Arts (NAVA) and the Windmill Trust congratulate artist Dr Fiona Foley announced as the recipient of 21st annual scholarship for regional NSW artists.
Foley will use the $10,000 scholarship to travel to her traditional Badtjala country surrounding Hervey Bay and Fraser Island to create a new series of gouache paintings on water-colour paper.
Foley said today, "In December 2017 I completed my practice-led PhD with Griffith University, its outcomes jointly titled, Biting the Clouds: The Aboriginals Protection and Restriction of the Sale of Opium Act, 1897. Now it's time for a change of pace and spending some time back on my traditional country. The landmass of K'gari means Paradise. With the assistance of the Windmill Trust Scholarship, I am overjoyed to be going home and creating a new body of work during the Spring of 2018. After a lean six months this really feels like winning lotto." said continued.
Dr Fiona Foley is a leading contemporary Australian artist with a practice encompassing painting, printmaking, photography, sculpture, mixed-media work, found objects and installation to examine and dismantle historical stereotypes. A descendent from the Badtjala people of K'gari, she is currently based in Lismore, NSW. Foley explores a range of concerns through her practice including colonial race relations, sexuality and the experiences of Aboriginal populations at the turn of the twentieth century.
Representatives from the Windmill Trust Management Committee said "we are excited to support an outstanding established professional who is continually striving to take time to renew, refresh and further explore her practice. The Windmill are thrilled to support Fiona Foley in this next phase of her work."
"Forty-seven eligible applications were received this year from artists across the state, from Lightning Ridge to Gerringong. The artists represent diverse practices and were of an extremely high calibre, making the decision challenging. We extend our congratulations to all 2018 applicants on the high quality of their proposals. This presents an exciting start to the Windmill's third decade", they continued.
Penelope Benton, General Manager of NAVA said "Australia's artists work under increasingly precarious conditions, so scholarships like this are increasingly important for artists at all stages of their careers. NAVA is extremely proud to administer this annual program and delighted to see Fiona Foley awarded this opportunity to take the time and space to develop her career in new directions on her traditional country."
The Windmill Trust together with the National Association for the Visual Arts (NAVA) are pleased to announce that Rachel Peachey and Paul Mosig are this year's recipients of the 20th annual Windmill Trust Scholarship for NSW Regional Artists which was doubled this year to $10,000.
"We are very honoured and grateful to receive the 2017 Windmill Trust Scholarship. The generous support of the Trust will allow us the time and space to carry out field research that will inform several new works. It will also give us the opportunity to document and share the outcomes in a quality publication for a wider audience." Rachel Peachey and Paul Mosig
The couple will undergo a process of historical inquiry and a period of creative field research in order to produce two major new works. One will be exhibited as part of 'The Altitude Project'taking place in Kingsford Smith Park, Katoomba on 17 February 2018, and the other will be part of their 'Out of Bounds' project at the Blue Mountains City Art Gallery (BMCAG) in May 2018.
Rachel Peachey and Paul Mosig with their children Sascha and Jack collaborate using photography, video, textiles, sculpture and found objects to look at human / environment relationships and the idea of artist as both maker and curator. The underlying and ongoing themes of their collaboration consider sadness, exhaustion, awe and balance. Their work often involves documentation of themselves and their two children interacting in a variety of landscapes; their current work uses the archetypal children's playground as a design reference and a particular setting for field studies and experimentation.
"Rachel Peachey and Paul Mosig's multi-disciplinary work demonstrates a keen interest in performance and collaboration and was a stand out for us among this year's applications. We are excited to award this significant scholarship in its 20th year to regional artists with such an evolving and diverse practice." 2017 Assessors - Michael Moran, Curator MAMA Albury and Talia Linz, Curator Artspace
The Windmill Trust Scholarship was established in 1997 by Primrose Moss to honour her sister, artist and former Director of the Macquarie Galleries, the late Penny Meagher and is targeted at Regional NSW Artists.
The Windmill Trust Scholarship was born out of a desire to offer support to NSW artists living outside metropolitan areas to advance their careers. Over the years the Windmill has managed to increase awareness of the vast array of talent that exists in the diverse regional centres of NSW, including Bathurst, Moree, Orange, Wapengo and the Northern Rivers, supporting projects from a diverse range of media.
This year's recipients will also be part of the upcoming 20th anniversary exhibition at MAMA, Albury. The exhibition officially opens on Saturday 23 September and runs from 14 September to 22 October 2017 with funding from the Windmill Trust, Create NSW and support by both MAMA and NAVA.
The Windmill Trust together with the National Association for the Visual Arts (NAVA) are pleased to announce that Duke Albada is this year's recipient of the 19th annual Windmill Trust Scholarship for NSW Regional Artists of $5,000.
In September 2016, Albada will be Artist in Residence at Apollo Estate, a social housing area in East Dubbo, NSW. Her project, 'Inside Out', intends to break through a prejudiced perception of people based on their locality, and will reveal how the effected persons perceive themselves. The work will accumulate in an arts trail and photographic publication that will be presented as part of Artlands, the Regional Arts Australia biennial conference returning to NSW for the first time in 14 years. Arts delegates from all over Regional Australia will converge on the city of Dubbo in October 2016.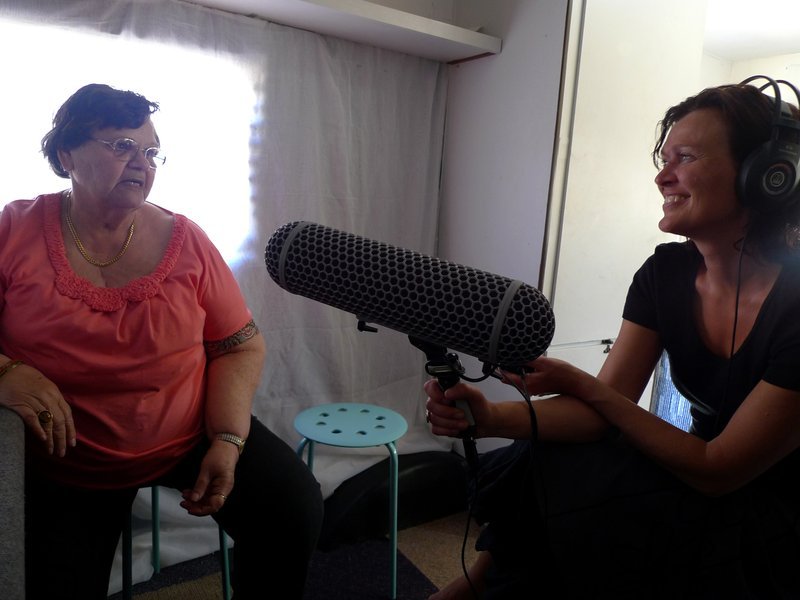 The Windmill Trust together with the National Association for the Visual Arts were pleased to announce that Harrie Fasher was the 2015 recipient of the Windmill Trust Scholarship of $5,000. From August to October 2015, Fasher worked on research, the development of new work and strengthening of international creative connections via the Wildfjords Artistic Residency, Iceland, followed by a residency at the Suffock Punch Trust, UK, and a mentorship at Butley Mills foundry with artist and caster, Laurence Edwards (Suffolk, UK).
The Trustees are pleased to announce the winner of the 2014 scholarship is James Blackwell. James will use the grant to support his exhibition 'The Native Grid 11' at the Blue Mountains Cultural Centre in early 2015.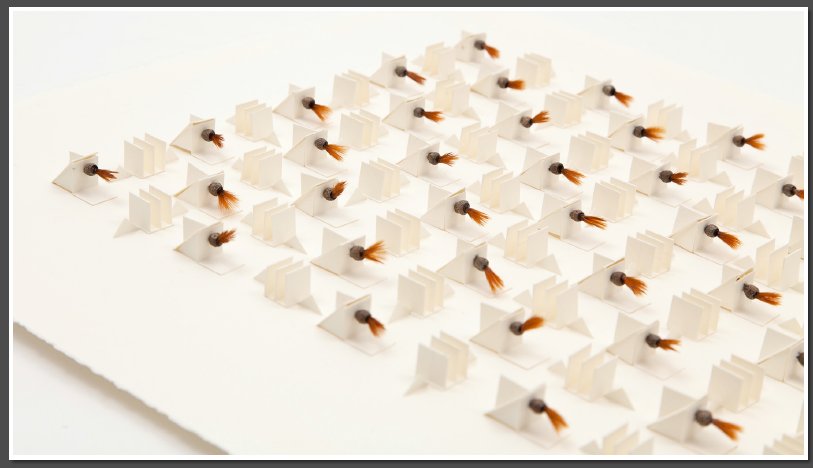 The Trustees have also supported an Encouragement Award to Rochelle Summerfield. Rochelle will exhibit new work at Brenda May Gallery, Danks Street Waterloo.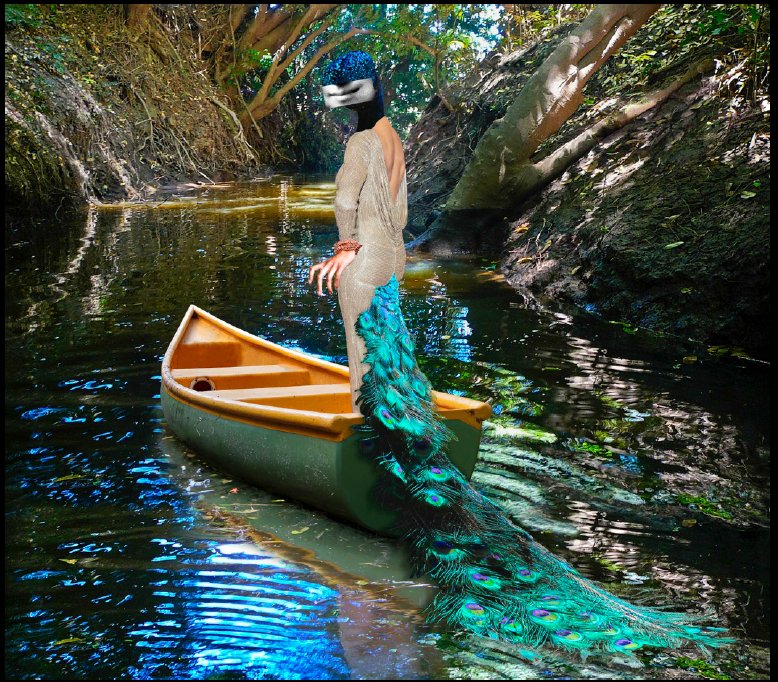 Congratulations to James and Rochelle. The assessors noted the continuing high standard of entries for the Windmill Scholarship. Thank you to all of this year's applicants.