ArtsPeak signals unsustainability of Australian arts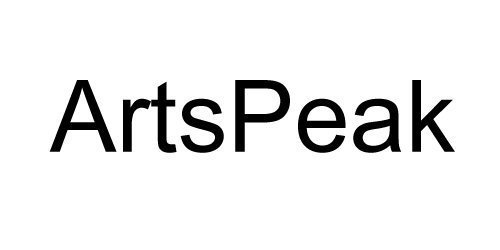 ArtsPeak, (the confederation of national peak arts organisations) is deeply concerned that the arts is now at a dangerous level of unsustainability, with further cuts to the arts budget announced in the mid-year budget (MYEFO).
Tamara Winikoff OAM, Executive Director of the National Association for the Visual Arts (NAVA) and Co-convenor of ArtsPeak says, "Our fears are becoming a reality; that the government is using funds which were previously designated by the Australia Council for the Arts to sustain the operations of the essential small to medium arts organisations, to offset losses now to be suffered by the major arts institutions."
A further $52.4 million will be taken from the Department of Communications and the Arts and various agencies and institutions, over the four-year forecast, including 2015-2016. This is in addition to the earlier cuts to the Australia Council of $28.2 million over four years from 2014 and $78 million over 4 years from 2015, in addition to the imposition of a $7.3 million efficiency dividend.
The $6 million over 3 years of funding removed from the Australia Council in 2014/5 to establish the somewhat amorphous new National Book Council, has now been chopped altogether.
Winikoff continued, "With the new Catalyst program accepting applications from both within and outside the arts, the competition for funding from both the Australia Council and Catalyst programs will be incredibly fierce, and the imminent danger is that major arts organisations will be muscling aside their more innovative and contemporary younger cousins."
The youth arts sector is already in tatters because of the budget changes. In the latest round last week, 10 of the 13 currently funded youth arts organisations were unsuccessful in receiving any programming funding for 2016. They have been the victims of cuts at every level to both operational and project funding. Of nearly 1700 applications submitted, only 290 were successful.
Nicole Beyer, Director, Theatre Network Australia and Co-convenor of ArtsPeak says; "These cuts are a direct result of changes to government funding. We know there is an increasing demand for the work of the youth arts sector. The company reports affirm that interest in and participation amongst the youth theatre sector has never been stronger."
"The cuts mean that young cultural producers now will have no outlet for their talents and the voice of the next generation will be silenced." Beyer continued. "We urge the government to consider a transitional funding arrangement for these organisations for 2016, so that they can change their business models and have time to consider new directions. ArtsPeak believes that a $10million transitional funding pool for small to medium arts organisations is urgently needed to ensure that the arts is not irretrievably damaged as it deals with this year's cuts."
For media comment please contact ArtsPeak Co-Convenors:
Nicole Beyer, Director, Theatre Network Australia 03 8640 6014
Tamara Winikoff OAM, Executive Director, National Association for the Visual Arts (NAVA) 02 9368 1900