Industry News July
Latest industry news from the visual and media arts, craft and design sector, July 2018.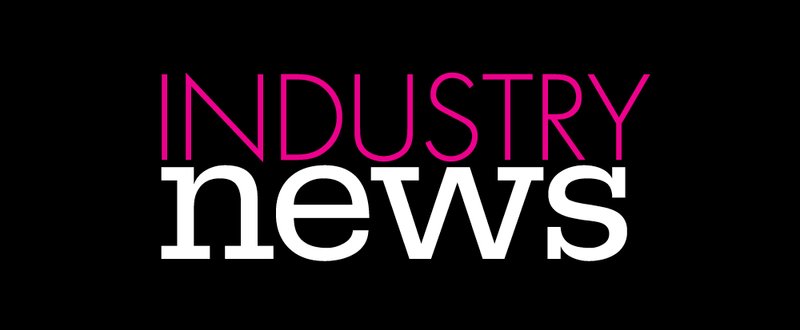 In February, the Museum of Applied Arts and Sciences' threw a fundraiser ball at the Powerhouse Museum, which caused controversy as it was later revealed that the party led to allegations of drug use by the staff. The same fundraiser ball is back in the headlines with the realisation that it resulted in $78,500 raised, but it cost 3 times that to put on, leaving $140,000 coming out of tax paying money. Director of the Powerhouse Museum, Dolla Merrillees, has since stepped down from her position.
NSW's leading arts organisations shared their grave concerns for the future of the state's arts sector, following the shock announcement that Round 2 of the Create NSW Arts & Cultural Projects fund had a success rate of 2.7%, among the lowest in Australian history.
Elizabeth W. Scott has been announced as Executive Director, Create Investment and Engagement NSW, replacing Michael Brealey who resigned in March. Scott was Chief Media & Digital Officer at Lincoln Center for the Performing Arts in New York City and Chief Industry Advisor for DUNCH Consultancy - headed by her partner Emma Dunch, who took on the role of Chief Executive Officer of the Sydney Symphony Orchestra in January.

Flying Arts Alliance has been appointed the new Regional Program Administrator of the Regional Arts Fund in Queensland.
91 art centres, art fairs, regional hubs and service organisations across Australia were announced as funding recipients of the 2018–19 Indigenous Visual Arts Industry Support (IVAIS) Program via the Australian Government totalling $22.4 million.
4A Centre for Contemporary Asian Art has announced the participants in the 4A Curators' Intensive. The Intensive was created to encourage professional advancement among early career Australian cultural practitioners with an interest in curatorial practice. We congratulate NAVA members Sabrina Baker, Andy Butler, Kate Davis and Saskia Gilmour, as well as Annika Aitken, Kate Alida Mullen, Nanette Orly, Emily Rolfe, Isabel Rouch and Bianca Winataputri.
4A Centre for Contemporary Asian Art has also announced Lleah Amy Smith as the recipient of the 2018 4A Emerging Writer's Program. Smith will undertake field work in India, and build connections in one of the most diverse and vibrant contexts for contemporary art in our region.
Destiny Deacon was announced as the recipient of the inaugural Yalingwa fellowship, of $60,000. This Fellowship is open to mid-career and senior First Nations artists and was developed as part of the Yalingwa visual arts initiative- a partnership of Creative Victoria, ACCA and TarraWarra Museum of Art.
Tasmanian artist Neil Haddon has won the 2018 Hadley's Art Prize for his work The Visit. At $100,000, the Hadley's is believed to be the world's richest landscape art prize.
The Cultural Fund's Ignite Grant, administered by the Copyright Agency shares $50,000 between the recipients to develop their professional practice. NAVA's Executive Director, Esther Anatolitis received funding to strengthen overseas connections. We also congratulate the recipients, including NAVA members, Madeleine Preston, Spence Messi, Jessica Clark, Susan Jacob as well as Jane Skelton, Julia Tsalis, Omar Sakr, Tara June Winch, Cher Tan, Emma Hall, Kylie Maslen, Aviva Tuffield, Maryann Ballantyne, Ashleigh Hardcastle and Terri-ann White.
We congratulate the winners from Cairns Indigenous Art Fair; Erub Arts, Girringun Aboriginal Arts Centre, Michael Norman, Pormpuraaw Arts & Cultural Centre Inc, Vernon Marbendinar, Wik & Kugu Arts and Crafts Centre, Naomi Hobson, The Kalan Clay House, Coen and Mavis Ngallametta.
We congratulate the following recipients of the Regional Arts Fund, Vast Arts Inc, Tropical Arts, Katrina Elliott, Quandamooka Yoolooburrabee Aboriginal Corporation, Kick Arts Contemporary Arts, Mr Benjamin Tupas, Young People Ahead Youth and Community Services Incorporated, Heart of Gold International Short Film Festival.
NAVA congratulates five recipients of The Freedman Foundation Travelling Scholarship for Emerging Artists: Lu Forsberg (Qld), Caroline Garcia (NSW), Mimi Kind (NSW), Jimmy Nuttall (Vic) and Shireen Taweel (NSW) who have each been awarded $5,000 to expand and enrich their studio practice abroad.
Art Gallery of South Australia has announced the appointment of Rhana Devenport as the Director. She is the first woman to head the gallery in its whole 137 years of existence. She will take on the job from Nick Mitzevich who has been appointed director of the National Art Gallery.
The New England Regional Art Museum (NERAM) has announced the appointment of Rachel Parsons as the Art Museum Director. Previously, she was the manager of Curatorial and Exhibitions for two years.
Amanda Haskard has been appointed General Manager of Sydney's Firstdraft Gallery. Her career spans 10 years as a curator and producer working in a socially engaged practice across Australia and South East Asia. She will take on the position that was previously occupied by Tesha Malott who held the position for 5 years, and was on the board before that. Tesha is now in her new role as the Director of Verge Gallery.
The Board of Heide Museum of Modern Art has announced the appointment of new Co-Directors. Chief Operating Officer Tim Sligo has been promoted to Executive Director and Senior Curator Lesley Harding has been promoted to Artistic Director.
Gertrude Contemporary has announced the appointment of Tracy Burgess in the role of Director, Business and Operations.
Veronica Pardo has been announced as the new Chief Executive Officer of Multicultural Arts Victoria (MAV) commencing 3 September. Pardo recently left her role as Executive Director of Arts Access Victoria after nine years.
This August, Sydney Contemporary and Barangaroo Delivery Authority will be delivering three major site-specific artworks. Callum Morton, Mel O'Callaghan and Cameron Robbis are the artists carrying out the works as part of the huge art fair.
Penny Burtt began as the new Group CEO of Asialink, Australia's leading centre for the promotion of public understanding of Asian countries and Australia's role in the region.
Celia Bradshaw has started at NAVA as Executive Assistant. Celia was previously the Programs and Learning Assistant at the Biennale of Sydney (BoS).
Margaret Riddle, former President of the Art Association of Australia and New Zealand and Head of the Department of Fine Arts at the University of Melbourne has died aged 84. Margaret introduced Melbourne University's curatorship course and was instrumental in the establishment of the Centre for Cultural Materials Conservation.