Industry News September
Latest industry news from the visual and media arts, craft and design sector, September 2018.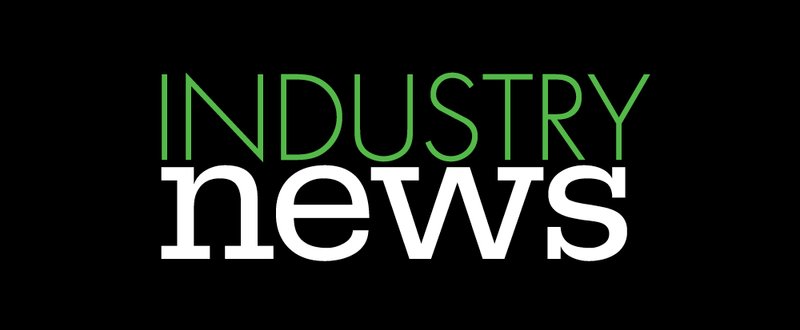 The 2018 Sidney Myer Creative Fellows have been announced. They are a group of 8 established artists from across all disciplines; Sarah Blasko, Merindah Donnelly, Nicola Gunn, Jonathan Jones, Anna Krien, James Mangohig, S.J Norman, and Nick Power. An unrestricted and tax-free grant of $160,000 over a two-year period has been awarded to each Fellow.
Linda Marrinon has won the $50,000 Don Macfarlane Prize, an annual gift awarded to an established Australian artist in recognition of their unwavering, agenda-setting arts practice and contribution to Australian art.
The Shepparton Art Museum has announced artist Yhonnie Scarce as the winner of the 2018 Indigenous Ceramic Award for her artwork: Servant and Slave, 2018. It's the sixth in the series of biennial Indigenous Ceramics Awards which have been held at SAM since 2007. The acquisitive award is $20,000 and Scarce's piece will join the Shepparton Art Museum (SAM) permanent collection.
Melbourne-based visual artist Liss Fenwick has been awarded the 2018 Macquarie Group Emerging Artist Prize for her work, Girraween, Northern Territory. Fenwick will receive $15,000 and her work will be acquired by the Macquarie Group Collection.
Canberra Glassworks has announced the shortlists of finalists for the 2018 Hindmarsh Prize of $10,000. The finalists are : Brenda L Croft; Brendan Van Hek; Clare Belfrage; Dan Venables; Emma-Kate Hart & Fernando Melendez; Harriet Schwarzrock; Holly Grace; Jeremy Lepisto & Nick Stranks; Kate Baker; Kate Nixon; Kirstie Rea; Lisa Cahill; Lucy Palmer; Madeline Cardone; Mark Eliott; Mel Douglas; 不Not; Richard Whiteley; Rose-Mary Faulkner; Scott Chaseling, and Yusuke Takemura.
More than $800,000 in grants has been awarded to a diverse range of artists, as part of the latest round of the City of Melbourne's Annual Arts Grants Program.
Ngarrindjeri and Nurungga man Tony Wilson was announced as the 2018 winner of the Don Dunstan Foundation Our Mob Emerging Artist Prize for his painting on canvas, titled Uncle. The prize, worth $5,000, will allow Wilson to further his art practice through a six month mentorship with South Australian Aboriginal artist Damien Shen.
The Meeting of Cultural Ministers (MCM) has agreed to renew the National Arts and Disability Strategy for 2019. MCM is made up of the Australian Government and state and territory government cultural ministers. A new sector wide consultation on the National Arts + Disability Strategy starting with a discussion paper and research report overview has been launched. Feedback to inform future policy direction is open to 3 December 2018 arts.gov.au/mcm.
In early September, the South Australian Government announced efficiency cuts to the public service including the arts as part of a major savings drive.The SA State Budget will cut $4.9m from arts institutions and programs, including the dismantling of Arts South Australia in 2018-2019, and aims to save a further $31.9m from the sector over four years through to 2022. The key structural change is that Arts SA, the body that administered, funded and advised about the arts, has been essentially downgraded to the role of a policy adviser. NAVA's response to this announcement is here.
The Australia Council has released Creating Pathways: Insights on support for artists with disability. This new report brings together findings and insights from a range of research undertaken in 2017–18 to inform the Council's approach to future support for artists with disability.

Australian Art Exhibitions: Opening Our Eyes, is a landmark study of Australian art exhibitions and their history written by Joanna Mendelssohn, Catherine De Lorenzo, Alison Inglis and Catherine Speck. Published by Thames & Hudson, the book will launch in early October and is available online.
Penny Griggs has been appointed incoming CEO of Adelaide Central School of Art. Griggs has more than 25 years of experience in the arts, across both the visual arts and performing arts sectors in both Adelaide and Melbourne and has forged significant connections with Arts South Australia and the State Government.
Wuthathi, Torres Strait Islander and Ghanaian woman, Patricia Adjei has been appointed to the Australia Council for the Arts' newly established role of Arts Practice Director First Nations Arts and Culture. Her task in her new role will be to support the Australia Council's commitment to building the capacity of First Nations arts and cultural activities.
The Australia Council has committed $750k over three years to support sustainable careers and to recognise the artistic excellence of artists with disability. In his last speaking engagement as CEO of the Australia Council, Tony Grybowski a made the announcement at Meeting Place, the national forum on arts and disability. The investment will fund two new initiatives to support artists with disabilities: a structured practice-based mentorship program and two new national awards for artists with disabilities $50,000 for established artists and $20,000 for emerging artists.
Eugenia Lim, Mish Grigor and Lara Thoms have been announced as the new directors for Aphids. Driven by a feminist methodology in which collaboration, deep listening and radical leadership is key, the trio of artists will lead the company into its third iteration from 2019.
John Oster, Executive Director of Regional Arts Australia (EAA) will retire in December following more than four years of service with the organisation. RAA will embark on a national recruitment campaign with a view to appointing a new Executive Director later in the year.
The Chamber of Arts and Culture WA has announced that Shelagh Magadza will be its new Executive Director from 23 October, replacing Henry Boston as inaugural Executive Director and his considerable contribution over the last five years. New Zealand-born and Zimbabwean-raised Shelagh Magadza is well known for her significant contribution as Artistic Director of the Perth International Arts Festival between 2006 and 2011.
Janet Holmes a Court has been appointed to chair the board of Art Gallery of WA. She's replacing Rio Tinto CEO, Sam Walsh, who has been appointed the chair of the Australia Council for the Arts.
The artists curated for the 2019 iteration of The National have been announced across all three venues and online.
ART GALLERY OF NEW SOUTH WALES: Robert Andrew (QLD); Rushdi Anwar (VIC and Thailand); Peta Clancy (VIC); Benita Clements, Noreen Hudson, Kathy Inkamala, Vanessa Inkamala and Mervyn Rubuntja from Iltja Ntjarra Many Hands art centre exhibiting as a group (NT); Fayen d'Evie (VIC); Nicholas Folland (SA); Tony Garifalakis (VIC); Mira Gojak (VIC); Andrew Hazewinkel (VIC); Amrita Hepi (NSW); Eliza Hutchison (VIC); Linda Marrinon (VIC); Pilar Mata Dupont (WA and the Netherlands); Sally M Nangala Mulda (NT); James Newitt (TAS and Portugal); nova Milne (NSW and USA); Izabela Pluta (NSW); Tom Polo (NSW); Koji Ryui (NSW), and Sandra Selig (QLD).
CARRIAGEWORKS: Tony Albert (NSW); Troy-Anthony Baylis (SA); Eric Bridgeman (QLD and Papua New Guinea); Sam Cranstoun (QLD); Cherine Fahd (NSW); Julie Fragar (QLD); Amala Groom (NSW); Tara Marynowsky (NSW); Mish Meijers (TAS) & Tricky Walsh (TAS); Tom Mùller (WA); Clare Peake (WA); Sean Rafferty (NSW); Eugenia Raskopoulos (NSW); Luke Roberts (QLD); Thom Roberts (NSW); Mark Shorter (VIC); Nat Thomas (VIC), and Melanie Jame Wolf (VIC and Germany).
MUSEUM OF CONTEMPORARY ART AUSTRALIA: Lucas Abela (NSW); Abdul-Rahman Abdullah (WA); Kylie Banyard (VIC); Hannah Brontë (QLD); Janet Fieldhouse (QLD) Daisy Jupulija, Lisa Uhl, Sonia Kurarra, Tjigila Nada Rawlins exhibiting as a group (WA); Eugenia Lim (VIC); Ross Manning (QLD); James Nguyen (NSW); Julia Robinson (SA); Tina Havelock Stevens (NSW); Curtis Taylor (WA) and Ishmael Marika (NT) exhibiting as a collaboration; Teo Treloar (NSW); The Unbound Collective: Ali Gumillya Baker, Simone Ulalka Tur, Faye Rosas Blanch and Natalie Harkin (SA); Willoh S. Weiland (TAS); Kaylene Whiskey (SA), and Mumu Mike Williams (NT).
ONLINE: Agatha Gothe-Snape (NSW).
Dan Mitchell and Lana Nguyen have been announced as the two producers of Due West Arts Festival. They will be working with Footscray Community Arts Centre to deliver the festival with a focus on Voice, Sound and Music. FCAC has also announced seven Artistic Associates with unique creative practices to shape the artistic direction of the festival: Emma Donovan, Kath Duncan, Phuong Ngo, Sista Zai Zanda, Alec Reade, Steven Trosti and Bryce Ives.