Draft guidelines for Commissioning Art in Public Space
Feedback open until 20 January 2020.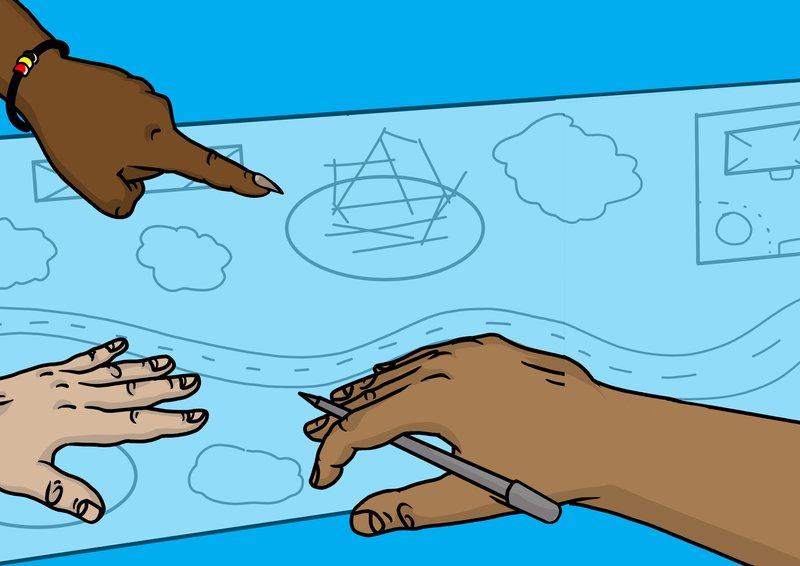 Illustration by Emily Johnson
NAVA is currently seeking your feedback on the new draft guidelines for Commissioning Art in Public Space developed as part of a major revision of the Code of Practice.
The Code of Practice for the Professional Australian Visual Arts, Craft and Design Sector ("the Code") is the nucleus of NAVA's work. The Code is both a record and a benchmark of best practice across the contemporary arts including legal, ethical and financial business practices, as well as thorough arts industry guidelines.
As announced in NAVA's Strategic Plan 2018-20, we are currently undertaking a major revision and rewrite of the Code, working with academic, legal and industry partners as well as consulting widely all over Australia.
This new draft on Commissioning Art in Public Space has been authored by Dr Marnie Badham, Dr Ruth Fazakerly, and Fiona Hillary together with NAVA staff and researchers from the School of Art at RMIT University with specialist knowledge in public art and draws heavily on previous versions of The Code, a series of stakeholder consultations (Sydney, Melbourne, Adelaide and online), contributions from Terri Janke and Company and Arts Law, and published guidelines from local, state and international authorities.