Breaking: it's now harder and more expensive for people to study the arts and creative practices at university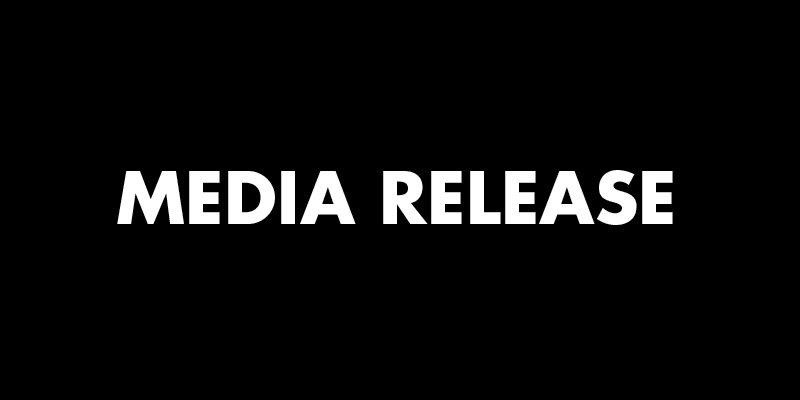 Unfair university reforms were passed through the Senate this afternoon making it even harder and more expensive for people to study the arts and creative practices. This is a further blow to young people already hit hard by the recession and to a sector reeling from the damages of crisis after crisis and at least five years of policy shifts and funding cuts.
On Tuesday, MP Rebekha Sharkie confirmed Centre Alliance support for the reforms, providing the federal government with the vote it needed to pass its Job-Ready Graduates Bill through the Senate. Under this Bill fees for arts and humanities degrees will increase by 113 per cent, a three-year program now costing students around $43,500 as the government reduces its funding contribution.
After the Government gagged debate in the Senate this afternoon the Bill quickly passed.
As Senator Mehreen Faruqi said in her speech to Parliament on Tuesday: "This bill is cruel. This bill is punitive. This bill is an irredeemable mess. This bill is shit."
Penelope Benton, Acting CEO of NAVA said today, "an arts degree may seem nebulous to our Government or even threatening due its nurturing of critical thinking, questioning, negotiation and creativity. These are not leftie annoyances, they are skills critical to a contemporary community."
"In the submission NAVA prepared for the Inquiry into the Government's Higher Education Support Amendment (Job-Ready Graduates and Supporting Regional and Remote Students) Bill 2020 we argued the case for strengthening arts education in Australia.
"In 2019, the Australian Government's Bureau of Communications and Arts Research launched Creative Skills for the Future Economy. The research report analyses the skills and qualifications of people working in creative fields and how these may be used in the future and shows that businesses relied on $87 billion worth of creative industry input for success, a figure that is growing rapidly. Creative skills, requiring original thought and innovation, are particularly sought-after and are likely to face even higher demand in the future. This research report contributes to the evidence base on the importance of creative skills for future economic outcomes[1].
"Reinforcing this argument is the wealth of global research from the World Economic Forum[2], PWC[3], McKinsey[4], NESTA[5], Harvard[6], and even the Australian Government's Bureau of Communications and Arts Research[7], which all stipulate that creativity and creative skills are imperative for the workforce and economy of the future. The arts and humanities degrees are actually imbuing students with the creative skills they will need to be job-ready.
"The Government's own statistical research demonstrates that arts and humanities graduates are more employable than science graduates. According to the 2019 Graduate Outcome Survey funded by the Australian Government Department of Education and Training, the total employment for graduates of humanities, culture and social sciences courses in 2019 was 83.9%, while for science and mathematics it was 82.4%[8].
"Although our organisation welcomes the announcement of 39,000 additional university placements for Australian students, these should not be funded at the expense of other disciplines, including the arts and creative sectors, which are key contributors to the national economy and Australia's rich cultural life.
"Art empowers us to relate critically to a changing world. Artists are instrumental to our sense of identity, affecting our capacity to understand and relate to one another. Artists inspire us to see our culture as something we create together, rather than consuming it ready-made.
"There are countless studies that demonstrate that training in the arts helps students learn the skills of creativity, innovation, agility, intellectual curiosity, resourcefulness, exploratory thinking, communication, teamwork, problem solving, emotional judgement, professional ethics, global citizenship, entrepreneurship and the courage to take risks; qualities which are becoming increasingly essential for the 21st century working environment.
"Soft skills are increasingly referred to as employability and enterprise skills which are transferable between industries and occupations[9]. These are the types of skills and attributes that every student should develop at university.
"In the Federal Budget announcement this week, the Treasurer, Josh Frydenberg, spoke of hope and the need to "embark as a nation on the next phase of our journey. A journey to rebuild our economy and secure Australia's future." The impact of increasing the student contribution for arts and humanities units by 113% is a complete contradiction against all the evidence we have that promote the benefits of arts education. The compounding effects of this type of massive fee hike for arts and humanities courses is a concerning move away from supporting the pathways that nurture the creative thinking needed to rescue us from our crisis and what comes next.
"These legislative changes to the arts and humanities degrees do not provide any positive outcomes or useful opportunities for Australia's workforce. Indeed, it's quite the opposite. This bill will inflict devastation on the future employability of the next generation of Australians and perpetrate long-term damage to Australia's cultural and economic wellbeing.
"The government has just passed legislation that ignores all of the data showing the economic and cultural value of the arts and humanities in Australia.
"Less engagement in our industry at a tertiary level endangers cultural life in this country.
"Arts and culture are the heart of our everyday lives. A strong arts and cultural sector is critical to Australia's future. NAVA welcomes policy that is ambitious and fair, and that leads to the improvement of opportunities for all higher education seekers."
---
[1]Australian Government Bureau of Communications and Arts Research., (2019). Creative Skills for the Future Economy working paper, pp. 1-33. Australian Government Department of Infrastructure, Transport, Regional Development and Communications website at https://www.infrastructure.gov... : Australian Government Bureau of Communications and Arts Research
[2] World Economic Forum,. (2018). The Future of Jobs Report, pp. 1-147. World Economic Forum website at http://www3.weforum.org/docs/WEF_Future_of_Jobs_2018.pdf : World Economic Forum
[3] PwC Australia., 10 skills you need for future employment, PwC Australia [website], 2016, https://www.pwc.com.au/careers/blog/future-employment.html
[4] Manyika et al., (2017). Jobs lost, jobs gained: What the future of work will mean for jobs, skills, and wages Report, McKinsey Global Institute website at
https://www.mckinsey.com/featured-insights/future-of-work/jobs-lost-jobs-gained-what-the-future-of-work-will-mean-for-jobs-skills-and-wages : McKinsey Global Institute
[5] Creative Industries Policy and Evidence Centre (PEC),. (2018). Creativity and the future of skills,
pp. 1-10. Nesta website at https://www.nesta.org.uk/report/creativity-and-future-skills/ : Creative Industries Policy and Evidence Centre (PEC)
[6] Pistrui, J., The Future of Human Work Is Imagination, Creativity, and Strategy, Harvard Business Review, 18 January 2018, https://hbr.org/2018/01/the-future-of-human-work-is-imagination-creativity-and-strategy
[7] Australian Government Bureau of Communications and Arts Research,. (2019). Creative Skills for the Future Economy working paper, pp. 1-33. Australian Government Department of Infrastructure, Transport, Regional Development and Communications website at https://www.infrastructure.gov.au/department/media/news/creative-skills-future-economy: Australian Government Bureau of Communications and Arts Research
[8] Quality Indicators for Learning and Teaching (QILT). (2019). 2019 Graduate Outcomes Survey (GOS) national report, pp. 1-66. Quality Indicators for Learning and Teaching (QILT) website at https://www.qilt.edu.au/qilt-surveys/graduate-employment: Quality Indicators for Learning and Teaching (QILT)
[9] Deloitte, Soft skills for business success: Building Australia's future workforce, https://www2.deloitte.com/au/en/pages/economics/articles/soft-skills-business-success.html