Industry News January 2020
Latest industry news from the visual and media arts, craft and design sector, January 2020.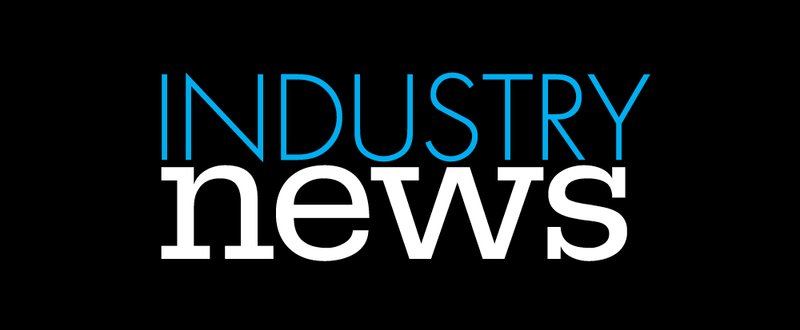 Artists, galleries and artsworkers nation-wide have been leading creative responses to the bushfires in Australia. Across Australia, artists have auctioned off their works to raise money for bushfire relief services and organised community fundraising efforts, while galleries have offered shelter to the public in hazardous fire-affected regions.
The latest funding round by Australia Council for the Arts sees the investment of $6.5 million towards 186 projects. Given the mood felt nation-wide due to the severity of the bushfires, Executive Director Grants and Engagement Frank Panucci said 'Now more than ever the arts and creativity have a critical role in bringing communities together.'
NAVA board member Wesley Enoch has received a Member of the Order of Australia (AM) for his contributions to the arts. Several heads of cultural organisations were recognised including Director of Vitalstatistix Emma Webb; Arts Centre Melbourne CEO Claire Spencer; Australian Centre of the Moving Image Director Katrina Sedgewick; National Museum of Australia Director Mat Trinca; State Library of Victoria CEO Kate Torney; and Tracey Whiting, Chair of the Art Gallery of South Australia. Others include artist David van Nunen; artist Max Dingle; curator Irena Zdanowicz; Canberra Quilters founding member Wendy Saclier; curator Patricia Sabine; Edwin Wilson, Royal Arts Society; and arts advocate, legal academic and writer, Larissa Behrendt.
The Inaugural National Arts and Disability Awards were held recently. Dion Beasley and Janice Florence received the Australia Council National Arts and Disability Award. Madeleine Little was awarded the Arts Access Australia's National Leadership Award.
ACMI has awarded Stanislava Pinchuk the Mordant Family Moving Image Commission. The program value is now $240,000, spanning three years.
Valued at $80,000, artist Danielle Freakley has received a fellowship from the Copyright Agency Cultural Fund.
Copyright Agency has announced over $455,000 in funding towards 21 projects and 6 new initiatives that will support writing, reading, editing, education, publishing and the visual arts.
Finalists for the John Fries Award 2020 have been announced: Darcey Bella Arnold, Daniel Jenatsch, Sara Morawetz, Ryan Presley, JD Reforma, Melanie Jame Wolf, and Shevaun Wright.
Winners of the Design Tasmania 2019 Awards were announced late last year: Premier's Award - West Coast Campaign by For The People & West Coast Council; Design for Impact Award - Ceramic Artificial Spawning Habitat for the Spotted Handfish by Jane Bamford & CSIRO; Emerging Designer Award - Graduate Portfolio by Kevin Hetebry for FOUNDRY; Jewellery Award - Pearl Beetle by Samantha Dennis; Object Design Award - Subliminal Planter by Tim Haley; Visual Communication Award - West Coast Campaign by For The People & West Coast Council.
Joshua Reeves has been awarded the TWT Excellence Art Prize, receiving $5,000.
Anthony White has been named as the Creative Arts Fellow for 2020 by the National Library of Australia.
The successful artists who will be taking part in the Bundanon artist-in-residence program have been announced. In the visual arts category, Robyn Backen will be taking part of this program.
Nadine Christensen has been awarded the R & M McGivern Prize 2019.
Talia Smith has been announced as this year's curator for the Churchie Emerging Art Prize which will be hosted by IMA, Brisbane.
After working with the Australia Council for more than 10 years, Frank Panucci, Executive Director, Grants and Engagement, will conclude his tenure in 2020.
Metro Arts has announced the establishment of a new fund, Metro Arts Future Fund, following the sale of its heritage-listed home which sold for $10.5 million.
Anthony Peluso has been appointed as the new Chief Executive of Country Arts SA, following the retirement of former Chief Executive Officer, Stephen Saffell.
Former media and commercial lawyer with over 20 years' experience spanning arts and cultural policy, Chris Keely has joined Create NSW as Executive Director.
Cassandra Wilkinson has been appointed as the new Executive Director of Arts Investment at the Australia Council for the Arts. Wilkinson was a co-founder and president of FBi Radio, a former director of MusicNSW, and former director of the Community Broadcasting Association of Australia. She is also an author, newspaper columnist and media commentator, and co-owner of a record label.
4A Centre for Contemporary Art has been certified as carbon neutral by the Climate Active Carbon Neutral Standard, becoming the second arts organisation in NSW to do so along with the Sydney Opera House.
Carmen Ansaldo has been announced as by Artback NT as the curator for SPARK NT 2019/2020.
Internationally recognised photographic and moving image artist Hoda Afshar has joined the board of the Centre for Contemporary Photography, Melbourne.
Sarah Hibbs has been announced as the new Director of Yavuz Gallery Australia. She will help shape and advance the gallery's dynamic program in Australia and New Zealand.
NAVA welcomes our newest staff member Georgie Cyrillo, who is joining the team as Membership and Programs Administrator.
The last round of NSW Artists' Grants have been announced. The NSW Artists' Grant program was a NAVA initiative with devolved funding from Create NSW, an agency of the New South Wales Government. For more than 25 years, this program offered support via small grants for 40 NSW based artists and groups across four rounds a year. With the introduction of the new Create NSW Arts & Cultural Funding Program, devolved funding arrangements such as those with organisations like NAVA are no longer offered.
Internationally and nationally renowned Bundjalung man and artist, Digby Moran, has died suddenly in his home town of Lismore, northern New South Wales. Uncle Digby was well-known for his diamond motif, inspired by a pair of historical Bundjalung hunting clubs.
South Australian painter, Annette Bezor passed away. Bezor had exhibited extensively since the 1970s and she had been selected as a finalist in the Archibald Prize, Sir John Sulman Prize, Doug Moran and more.
James Mollison, founding director of the National Gallery of Australia 1977-1990 passed away this month. In 1973 while acting in the role, Mollison made the controversial decision to purchase Jackson Pollock's Blue Poles for $1.3 million.
Industry News January 2020